From Gratitude to Full-Fledged Support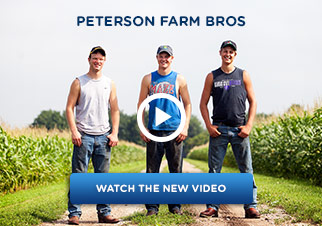 Culver's wouldn't be what it is today without the family farms that grow and produce the wholesome, delicious food we so proudly serve.
From the cattle ranches of the Great Plains to the dairy farms of Wisconsin and south to Georgia's chicken country, it's important to us to make sure farm families across the nation clearly see how thankful we are for their hard work and dedication.
So we asked the Peterson Farm Bros to help us express our gratitude and they came through with one of their signature parody videos, called "Takin' Care of Livestock."
Culver's also remains committed to sourcing the finest ingredients America's farmers have to offer. And through our support for the National FFA Organization, we are giving back to today's farm families, while helping ensure the future of the next generation.
Why the National FFA Organization? >>