Our Communities
Culver's Is Home
Student's Video Shares Why Culver's Is Special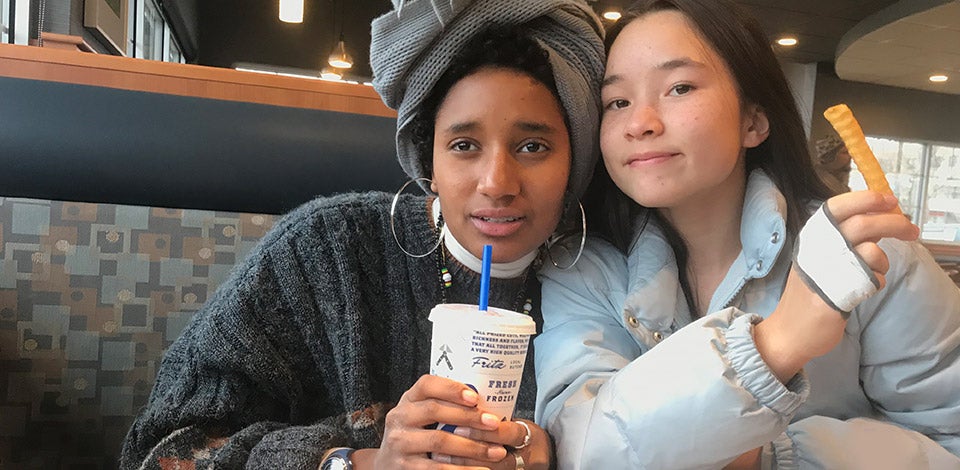 Every day, our guests' satisfaction is our goal. That's why we're so excited to hear stories about how much Culver's means to our guests. One of these stories comes to us from Alemitu C., a student at Shorewood High School in Shorewood, Wisconsin.
In her AV class, Alemitu received an assignment to create a video about somewhere in Shorewood and why it was special to her. Alemitu immediately thought of her local Culver's of Shorewood, Wisconsin. It's the business that she spends the most time at, sometimes stopping by as often as three times a week.
"I love the food, and the people are super nice."
While Alemitu has been visiting her local Culver's for years, now that she's in high school and has a little more independence, she visits more often. Plus, its location near the high school makes it the perfect place to grab lunch with friends.
In the video, Alemitu explains that going through the Culver's drive-thru is a special tradition that she and her father share. When her dad gets home from working long hours, they sometimes jump in his van and drive to Culver's to enjoy a meal and some quality time together.
"I walk up to that counter knowing exactly what I want."
After watching the video, Chelsea Culver, daughter of Culver's co-founders Craig and Lea Culver, was touched by how much the restaurant means to Alemitu. "It's such a humbling and proud moment to hear these stories about how Culver's has positively impacted a family's life," said Chelsea. "We are so much more than just a place that serves great food, we create memories for our guests!"
Alemitu's favorite meal to order at Culver's is a Buffalo Chicken Tenders Value Basket with Wisconsin Cheese Curds. When she's craving something sweet, she orders Vanilla Fresh Frozen Custard.
"Culver's, home of ButterBurgers, Fresh Frozen Custard, and famous Wisconsin Cheese Curds, is also home to me," Alemitu said in her video. "Welcome to delicious."
Watch Alemitu's video about her love for Culver's: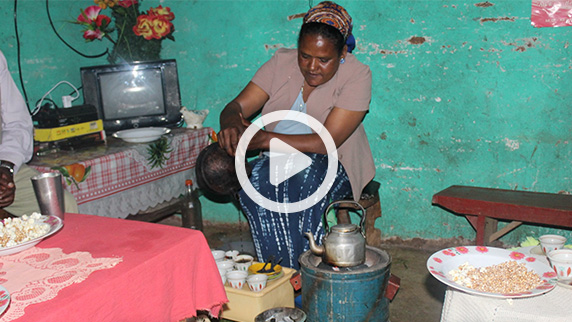 Does your local Culver's hold a special place in your heart, too? Tell us about it on Facebook or share a photo with us on Twitter or Instagram using #culvers.