Our Communities
Culver's of Kerrville Helps Grant a Wish for Local Teenager
Helping those in need is an integral part of the Kerrville community. So, when the Make-A-Wish Foundation reached out to the Culver's of Kerrville about organizing a fundraiser to help grant a wish for an area teenager, they were more than happy to jump on board.
Zack R. was diagnosed with a terminal illness at a young age, and his one wish was to ride a rollercoaster. Instead of sending him to a local amusement park, the Make-A-Wish Foundation set out to send him to the ultimate destination, Walt Disney World.
"We wanted to be a part of something bigger than ourselves." – Lesa Koster, Owner of Culver's of Kerrville
Lesa Koster, owner of the Culver's of Kerrville said that when they heard about Zack's story, and that there were other local children seeking help from the foundation, they knew they just had to help. "We wanted to be a part of something bigger than ourselves by providing a child a dream come true. We also wanted to involve our community in being more aware of children in need that live in our neighborhoods."
Zack attended the fundraiser at the restaurant while the location collected donations for the foundation. In the end, they were able to raise $1,000 to help send Zack and his family to Disney World.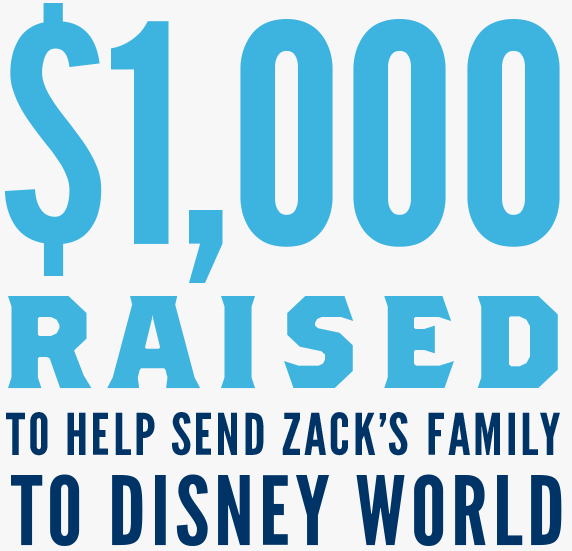 "It has always been our belief that as owners of Culver's it is not just about the ButterBurger but rather the people, the team, the guests, the community that we live in," said Koster. "We not only want to ensure that every guest that comes to Culver's leaves happy, but we want to be a part of their happiness, helping them create and share memories."
The Kerrville location is active in supporting many other local organizations, which include hosting Spirit Nights for local elementary schools, fundraisers for Upbring.org, which helps to create brighter futures for children of abuse, and their own program to reward children with free Kids' Meals and token prizes.
Does your local Culver's support a cause that's important to you? Tell us about it on Facebook or share a photo on Instagram and Twitter using #culvers.