Our Communities
Family Hosts Gender Reveal Party at Culver's
One of the most special surprises for a growing family is to find out the gender of a new baby on the way. For Florida couple Sarah and Richard, they wanted to do something extra special for their big reveal, a sprinkle surprise with Fresh Frozen Custard.
"We called the owner of our local Culver's, Kari, ahead of time, who said she was happy to help with the reveal," said Sarah. Once they arrived, Sarah and Richard handed over a bottle of blue and pink sprinkles, along with an envelope that had the baby's gender sealed inside. "We were all surprised when she came around the corner with the frozen custard covered in pink sprinkles!"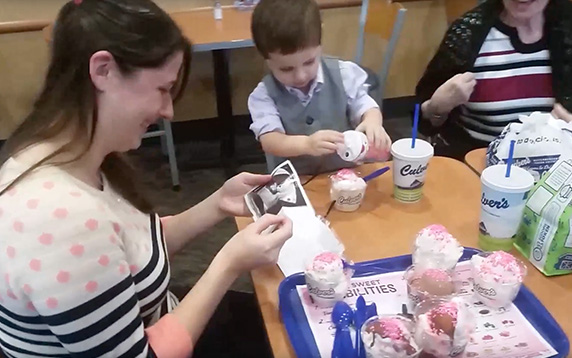 Close family was gathered around the table to share in the thrilling news, along with excited big brother RJ.
When asked how they decided on Culver's for the big reveal, Sarah shared, "We really like Culver's and their values, and the food is pretty awesome too! The atmosphere is always inviting and the employees are great. We have been back to Culver's many times since having our 'gender reveal baby' as she is known by the employees there."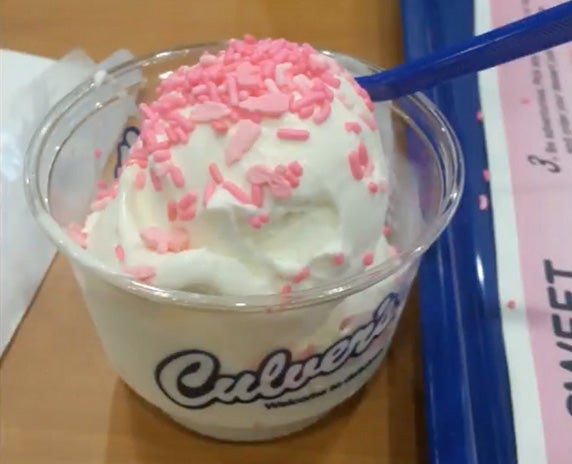 Now a year later, baby Lydia is getting ready to celebrate her first birthday with friends and family. Where will they spend their evening? "We will be having dinner at Culver's so she can try Fresh Frozen Custard for the first time. We love Culver's!"
Have you celebrated a special event at Culver's? Tell us about it on Facebook or share a photo on Instagram and Twitter using #culvers.