Our Communities
Illinois Restaurant Helps Those With Muscular Dystrophy
For the last 10 years, Culver's of Matteson, IL has been supporting the Muscular Dystrophy Association (MDA) by selling paper shamrocks to guests who would like to donate to the organization. The money raised from these shamrocks helps children with muscular dystrophy have a better quality of life.
In just under one month this past winter, the restaurant raised over $2,000 selling shamrocks. For restaurant owner, Jack Rush, this program allows Culver's to help raise money for children that are locally affected by the disease. One year, the restaurant was able to help pay for a child's wheelchair. This year, they helped one guest, Gabriella, pay for a summer camp specifically for children with muscular dystrophy.
In May, Gabriella and her family visited the restaurant to present a plaque thanking the restaurant for their donation.
"When she came with her family, she was just a ball of energy," Jack recalled. "She was thanking everybody and it was just really cool."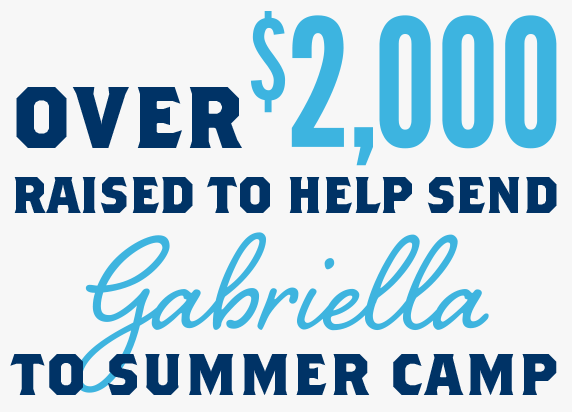 The summer camp, Jack explained, is a unique place where children can be themselves and participate in activities like swimming. In the past, Jack visited the camp and set up a "build- your-own sundae" stand for the children.
"Going there ... you can see just how happy they all are and how cool it is for them to be surrounded by a bunch of their peers that also have muscular dystrophy," Jack said. "They're normal at their camp."
Donating time and money to support the MDA has also had an effect on Jack's team members and the community of Matteson. Everyone is excited to participate, to donate and to create positive change.
This sense of community—guests getting excited to donate and from that being able to help Gabriella—is what keeps the restaurant wanting to help others.
"We know that the local community serves us and allows us to be in existence," Jack explained. "So we try to serve the community back by being involved in as many local things as we can, to be a vibrant part of the community."