Our Communities
Siblings Kendal and Logan Shine As Team Members and Support Center Interns
Every year, the Culver's Foundation awards scholarships to hundreds of outstanding and dedicated team members to help them reach their educational goals. Since the development of the foundation in 1993, more than 3,000 team members have received over $4.5 million in scholarships.
This year, 207 team members were awarded over $500,000 in scholarships in June during the award ceremony. Get to know two of those recipients, restaurant team members and Culver's Support Center interns and siblings Kendal and Logan!
Kendal – True Blue Crew Member (2009-17), Culver's Franchising System, LLC Intern
(Senior at University of Wisconsin-La Crosse studying marketing and management)
Logan – True Blue Crew Member (2014-Present), Culver's Franchising System, LLC Intern
(Junior at University of Wisconsin-La Crosse studying management and mathematics)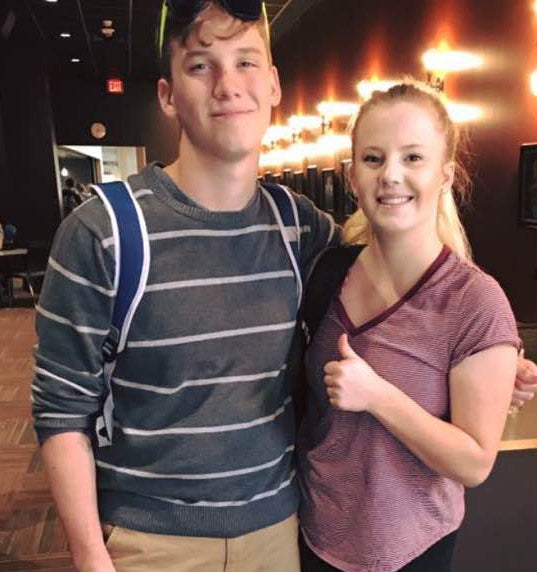 How did you start at Culver's?
K: I started at the Culver's of Onalaska, WI – State Rd 16 when I was 14 years old as a team member and later became a certified trainer during high school and a team leader shortly after I graduated high school.
L: I started in 2014 working in the same restaurant as Kendal and then went to work at the new Culver's of Onalaska, WI – Oak Ave restaurant helping train new team members and then working in the kitchen and leading a team in the kitchen.
What did you learn from working in a restaurant?
K: As a team leader, I really came out of my shell and gained a lot of leadership skills and confidence that I didn't have prior, which was really awesome, especially moving into college.
L: I found out that I truly love working at Culver's and I love working with people and building them up through training.
Did you stay involved with Culver's while in college?
K: Yes! I decided to go for the marketing internship (my dream internship), and I couldn't have been more thrilled with everything in that position. I got to help out with digital platforms, MyCulver's, Culvers.com and eClub. I also helped throw the party for Culver's 33rd birthday which was so much fun.
L: Absolutely. I took my love for training and learning to a whole new level this summer as the training intern at Culver's Support Center where I support ButterBurger University workshops for leaders across the Culver's system, making enhancements to the operations manual and working on the learning management system.
How has your internship helped you work toward your career goals?
K: The internship meant everything as far as taking that next step. And, of course, doing that with Culver's was a huge opportunity because I got to connect the dots.
L: Culver's has ultimately been a personal, career and everything kind of development. I know for sure that I really want to work for Culver's in some way someday, so this internship is really exposing me to a possible career and I absolutely love it so far.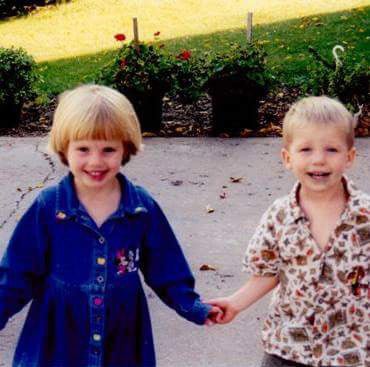 How will the Culver's Foundation Scholarship help you succeed?
K: Obviously financially. My goal first day of college was to graduate without debt. I was awarded the scholarship four years in a row, and I could not have achieved my goal without it, so that was really great on a financial level. And then just on a personal level, it was really awesome to be recognized by the top people in the company.
L: Our father works very hard to be able to support us and I want him to be able to retire someday. Ultimately this will help me, but it will help my dad too.
Any advice for other college students?
K: Just be fearless and take risks. You never know what's going to happen, you might get rejected, you might fail, but you're not going to get anywhere if you don't try.
L: See value in yourself and take ownership in everything around you.
The most important question: What is your favorite Flavor of the Day or menu item?
K: I love Georgia Peach.
L: My favorite menu item is hands down a Culver's Bacon Deluxe.
Interested in joining the True Blue Crew? See available career opportunities in your area by visiting our Careers page.