Culver's Cravings
Celebrate St. Patrick's Day With a Taste of Mint
Are you looking to get in the spirit for St. Patrick's Day? Celebrate the holiday of all things green with one of our tasty Mint Fresh Frozen Custard creations! We have a couple combinations that will do just the trick.
Grab a blue spoon and dig into a Mint Concrete Mixer® made with Oreo®.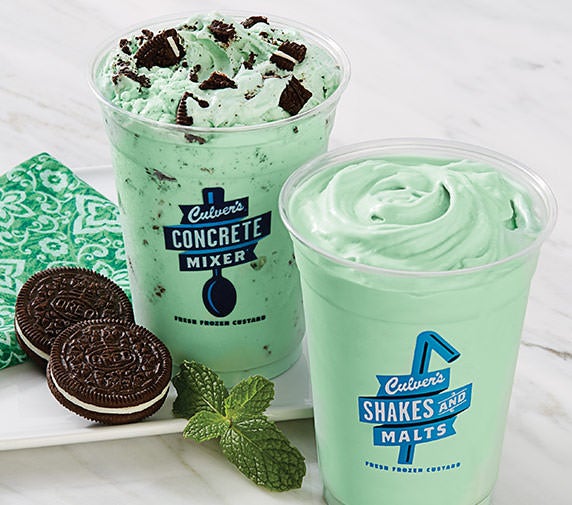 Looking for something smooth? Sip on a cool Mint Shake.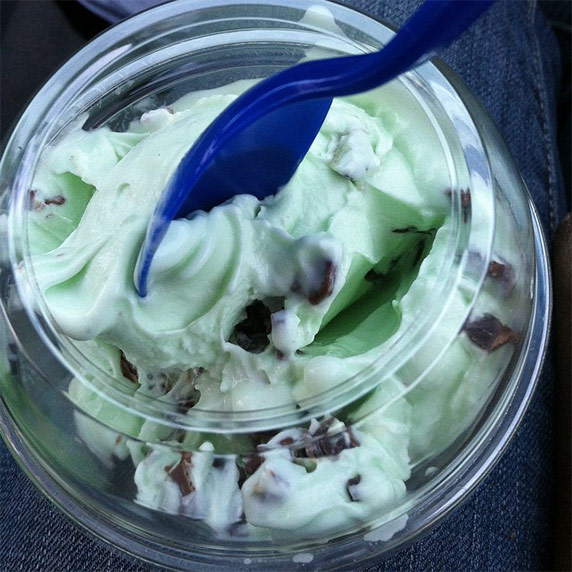 Want to try something new? Check out your local Culver's Flavor of the Day to see if they're offering any of our minty combinations like Andes Mint Avalanche or Mint Explosion.
If you're having a hard time deciding, don't worry. From Andes Candy to our specially blended Mint Fresh Frozen Custard, there's always a hint of mint to be had when dining at Culver's. Make sure to snap a picture of your Fresh Frozen Custard and share it with us using #Culvers on Facebook, Twitter or Instagram.
Save
Save
Save