Culver's Cravings
Introducing the Cutest Curd Nerd: Curdis
Every year the month of October rolls around, and we just can't contain our excitement in anticipation of the cheesiest day of the year. October 15 is National Cheese Curd Day, which Culver's created to celebrate this dairyland delicacy. To help us get in the spirit, Culver's is introducing a new friend to the True Blue Crew family, official Curd Nerd mascot, Curdis!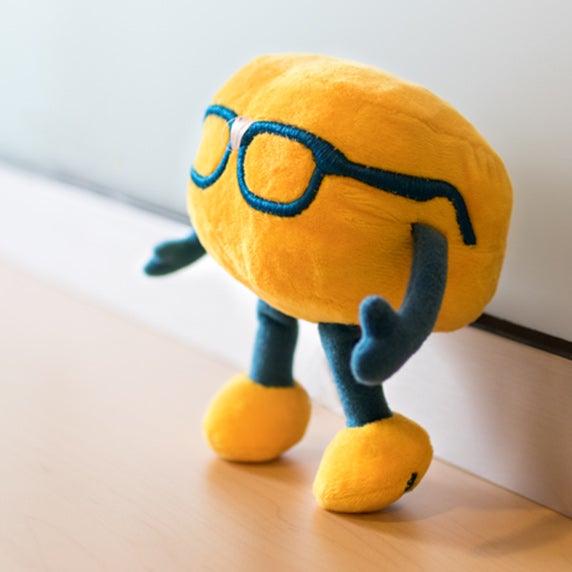 The color of real Wisconsin cheddar cheese, Curdis sports the signature Curd Nerd glasses and is one of the biggest supporters of this dairyland delicacy and its national day.
Celebrate National Cheese Curd Day on October 15!
Will you be celebrating with us this year? Curdis definitely will be!
Make sure to spread the Curd Nerd pride this month and beyond.
Are you a proud Curd Nerd? Tell us about it on Facebook or share a photo with us on Instagram or Twitter using #culvers.