Culver's Cravings
Plan the Perfect Summer Road Trip with Culver's Stops Along the Way
School is out and summer is officially here! What better way to celebrate than by packing up the car and heading out on a family adventure? Whether you're looking to listen to the latest hit song, hike through the forest, or relax on the beach, there's a trip just waiting for you. And don't forget to stop for a meal at Culver's along the way! These popular routes have Culver's restaurants nearby to fuel you all the way to your destination.
1. If you love to sing at the top of your lungs: Nashville, Tennessee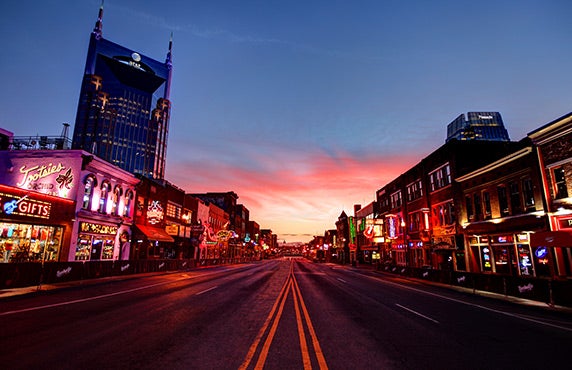 Take a tour through decades of country music at the Grand Ole Opry House, stop by the Johnny Cash Museum to learn about the Man in Black, or pay a visit to the Country Music Hall of Fame to walk among artifacts of artists like Patsy Cline and Elvis Presley. And don't forget to take in the live music scene at popular music halls and cafes throughout the city.
Sound like music to your ears? Perfect! No matter what direction you're coming from, you can plan to grab a ButterBurger® and Crinkle Cut Fries at one of the seven surrounding Culver's locations before you hit the ground running. Visit us at Culver's of Franklin, Culver's of Clarksville, Culver's of Spring Hill, Culver's of Hendersonville, Culver's of Mt. Juliet, Culver's of Murfreesboro – Medical Center Parkway and Culver's of Murfreesboro – South Rutherford Boulevard.
2. If you enjoy the great outdoors: Mount Rushmore National Memorial, Keystone, South Dakota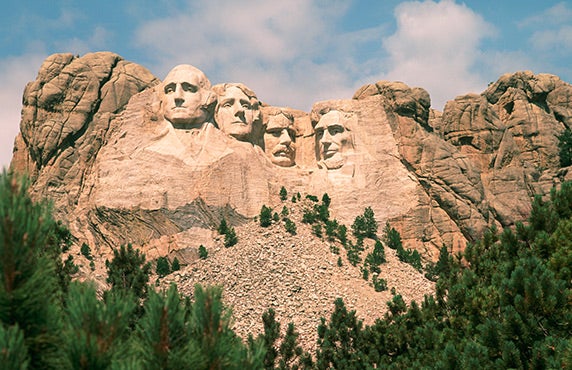 Travel to Keystone and you'll find this massive sculpture carved into the Black Hills of South Dakota. Pick out the famous faces of U.S. presidents George Washington, Thomas Jefferson, Theodore Roosevelt and Abraham Lincoln, then visit the nearby museum. After you've taken in the monument, hike along nature trails for a self-guided or ranger-guided tour, look for wildlife on a scenic horseback ride, enjoy a picnic in the forest or cast your reel in one of the many creeks and streams.
Ready to enjoy the outdoors? Stop by one of the three Culver's locations just outside Keystone in Rapid City, and have a Value Basket before you hit the trails for the day. Visit us at Culver's of Rapid City – West Main Street, Culver's of Rapid City – Mount Rushmore Road and Culver's of Rapid City – Eglin Street.
3. If you're a sports fanatic: Lambeau Field, Green Bay, WI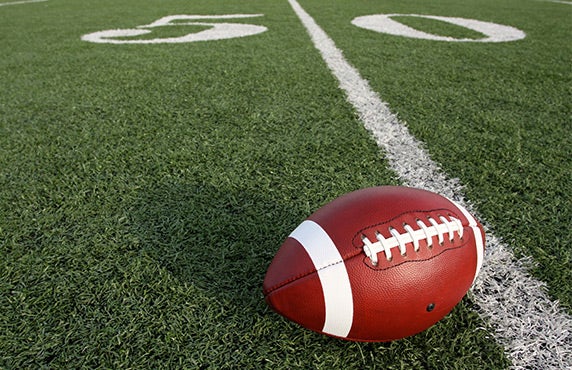 Not only is Wisconsin the home state of Culver's, it also happens to be the home of historic Lambeau Field. Whether you're a Packer fan or not, we can all agree that Lambeau is one of the most iconic sporting venues in the United States. Take a stadium tour and walk along the sidelines, visit the Packer Hall of Fame and see the revered Lombardi trophies, you can even cross the street to the training camp facility to watch the team practice during the summer for free.
Looking to dig into some football history? Swing by a Culver's restaurant on your way into town and enjoy some real Wisconsin Cheese Curds before your busy day. Visit us at Culver's of Green Bay – Hansen Road, Culver's of Green Bay – West Mason Street, Culver's of De Pere, Culver's of Suamico and Culver's of Green Bay – Voyager Drive.
4. If you want to kick back and relax at the beach: HWY 75 along the Florida coast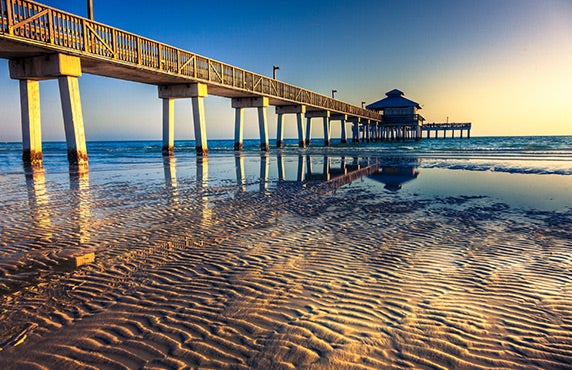 If you'd rather spend your vacation with salt water in your hair, this is the road trip for you. Take a cruise down the Florida coastline and visit popular beach cities like Tampa, Sarasota, Siesta Keys, Fort Myers and more. Grab your beach towels and spend hours on the water building sand castles, boogey boarding, catching some rays and having a memorable vacation with your family.
Ready to stick your feet in the sand? Stop at one of the many Culver's locations along this seaside trek for a creamy, cool, Concrete Mixer® before you spend your day in the sun. Visit us at Culver's of Wesley Chapel, Culver's of Tampa – North Nebraska Avenue, Culver's of Bradenton – FL 64 East, Culver's of Bradenton – Ranch Lake Boulevard, Culver's of Sarasota – Cattleman Road, Culver's of Venice, Culver's of Port Charlotte, Culver's of Fort Myers – Six Mile Cypress Parkway, Culver's of Estero and so many more!
No matter which road trip you pick, we're happy to be a trusted stop for your family to enjoy a delicious meal on your next adventure. Have you stopped at a Culver's restaurant on a family road trip? Tell us about it on Facebook or share a photo on Instagram and Twitter using #culvers.