Thank You Farmers Project
2020 in Review:
How We Celebrated Agriculture Together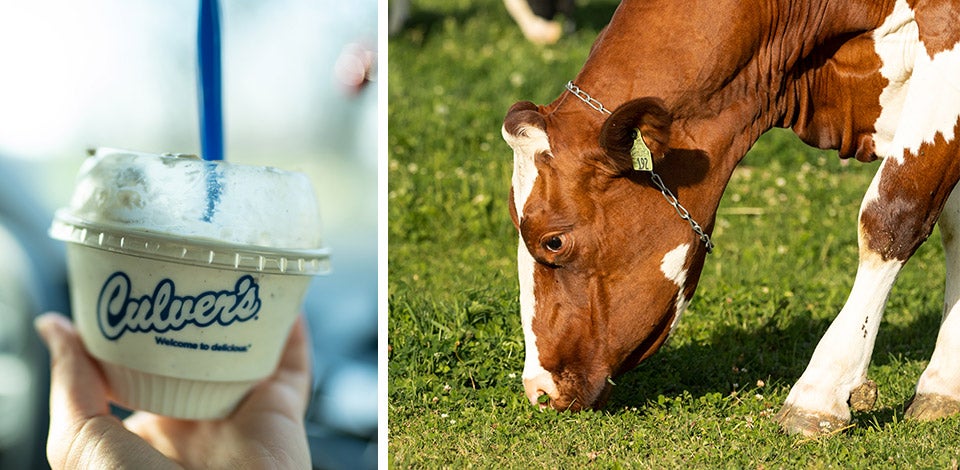 2020 was quite the year. Despite all the changes, one thing that didn't change was our guests' support of Culver's Thank You Farmers Project®. See the six ways we supported agriculture together in 2020.
1. Celebrated Influential Women in Agriculture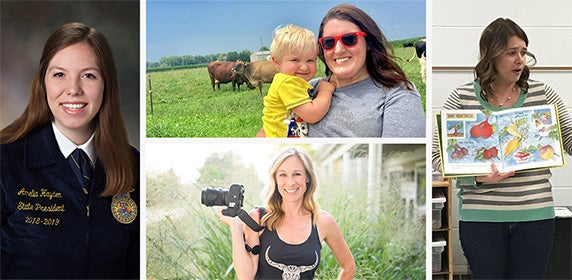 Each year we ask National FFA Organization members across the country to write an essay related to farming and agriculture. The essay is part of a contest where members have a chance to receive funds for their FFA chapter to use toward agricultural education initiatives.
For the 2020 FFA Essay Contest, FFA members shared stories of women in agriculture who have inspired or influenced them in celebration of 50 years of women in the organization.
We were so humbled to hear stories of women in agriculture throughout history who have inspired so many. Well over 600 FFA members submitted essays as part of this year's contest.
Congratulations to this year's winners! They are:
2. Provided Aid for Farmers and Food Banks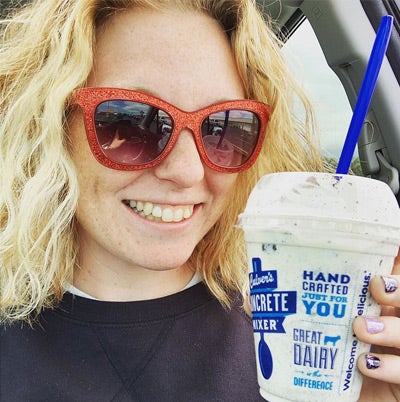 In March, when many restaurants, cafeterias and other food service businesses closed or reduced their hours in response to the coronavirus pandemic, many farmers had fewer customers and food banks struggled to keep up with the need from their communities.
To help these farmers and food banks in need, over 200 Culver's restaurants held a Concretes for a Cause fundraiser. For every Concrete Mixer® ordered during the fundraiser, $1 was donated to a local food bank or to Feeding America®. In total, $171,415 was donated to food banks from this fundraiser.
"Our guests were excited to participate in the fundraiser," said Barb Neudecker, owner of two North Carolina restaurants. "Not only were they happy to get a frozen custard treat, but they were also happy to have $1 from their order go towards their community."
3. Attended the FFA Convention (Virtually)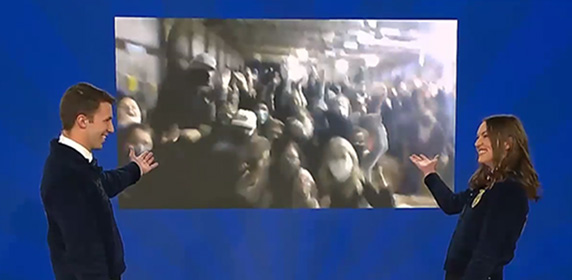 Each year, FFA chapters gather for the National FFA Convention & Expo. While this year's virtual convention was a little unconventional, we were so excited to see FFA members engaged in growing to become future leaders in agriculture. Some of this year's virtual events included a talent contest and a career development event. We also had a virtual Culver's expo booth for FFA members to learn about the Thank You Farmers Project.
To make this year's virtual convention even more exciting, we teamed up with National FFA Organization to surprise FFA members from the Whiteland FFA Chapter in Indiana with Fresh Frozen Custard during the final virtual session.
4. Learned More About Fresh Frozen Custard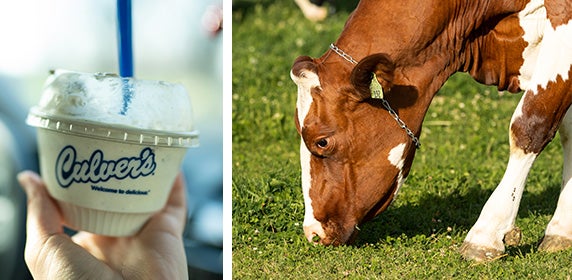 In September, Culver's guests on Instagram had the opportunity to test their Fresh Frozen Custard knowledge through an Instagram Stories sweepstakes.
Guests answered questions about the journey of making Fresh Frozen Custard, from milking the cows and distributing the dairy all the way to when frozen custard is made in the restaurant.
Over 18,000 guests entered the sweepstakes for a chance to win a $250 Culver's Gift Card and a $250 donation in their name to their local FFA chapter, and along the way learned more about the journey from farm to restaurant.
5. Supported FFA Through Scoops of Thanks Day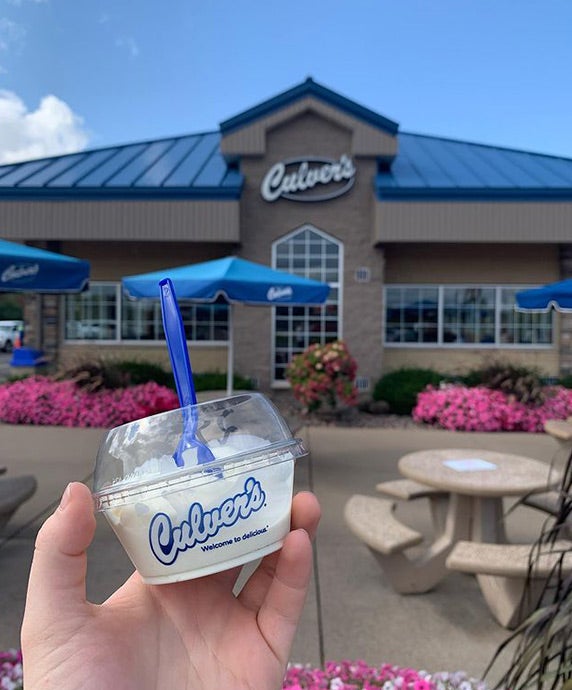 Since 2014, Culver's guests have supported FFA through our annual Scoops of Thanks Day fundraiser. During this one-day fundraiser, guests can purchase a Scoop of Fresh Frozen Custard for $1. Every dollar raised on this day gets donated to an FFA chapter or other local agricultural organizations.
This year, Scoops of Thanks Day was held on Thursday, September 24. From this one day alone, guests raised a record-breaking $218,901 from purchasing $1 Scoops of Fresh Frozen Custard – our most successful Scoops of Thanks Day yet!
Join us in May 2021 for the next Scoops of Thanks Day!
6. Donated Blue Jackets to FFA Members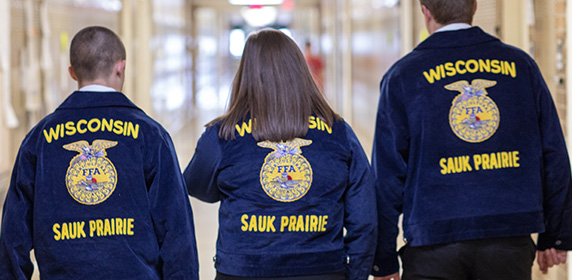 Each year, our restaurants and the Culver's Support Center proudly come together to raise funds to purchase FFA blue jackets to FFA members who cannot afford to purchase the meaningful jacket.
In 2020, we are happy to report the Support Center Team raised $5,000 to go towards purchasing jackets for deserving FFA members.
"The FFA blue corduroy jacket unifies members and helps them know that they are part of something bigger than themselves," said Chief Financial Officer, Michelle Stuttgen.
"Our Culver's team is proud to donate these jackets to FFA members who might not otherwise be able to afford them. We are honored to ensure that more FFA members can join in the tradition of proudly wearing their very own FFA jacket."
If you are interested in learning more about Culver's support of farmers, agriculture and FFA, visit our Thank You Farmers Project page. Additionally, you can make a donation to the National FFA Foundation.