Thank You Farmers Project
Culver's of Sierra Vista Helps Teach the History of Agriculture
Culver's of Sierra Vista, Arizona, is helping guests learn about the history of agriculture by hosting a unique event. Each year, they invite southern Arizona's Power From the Past organization to show antique tractors and farm machinery at their location. Guests get a glimpse into what farming looked like 50 or a hundred years ago, which looks very different from farming today. In 1940, for example, one farmer grew enough food to feed 19 people; with today's technology, one farmer can feed 155 people.
Franchisee Kevin Adams first became involved with Power From the Past when a few of his friends who belonged to the organization offered to put on a tractor show at his restaurant. "We thought it was a great idea," said Kevin, "because we at Culver's are very involved with our local FFA chapters and agricultural education."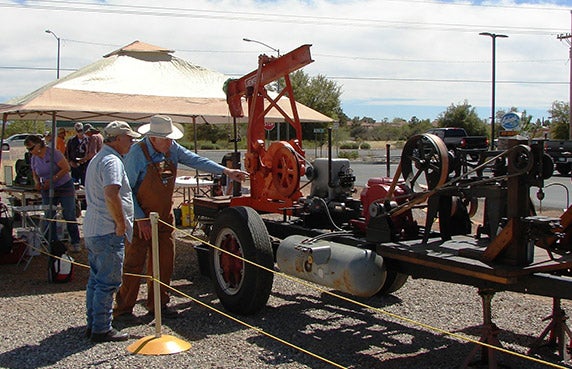 Kevin enjoys providing an opportunity for Culver's guests to learn more about agriculture. "Agriculture plays a huge role in our economy and provides many employment opportunities," said Kevin, "and most importantly, we need it to survive. It's also important for our guests to understand where our food comes from."
"It's important for our guests to understand where our food comes from."
Last year's Power from the Past event even incorporated a fundraiser for the local Tombstone High School FFA chapter. The chapter set up activities for kids to play and win prizes from Culver's. "The guests, especially the kids, love to come out and see all of the antique farm equipment on display and learn something about how they have developed in our agricultural world," explained Kevin.
Interested in learning more about how Culver's supports agricultural education? Head over to our Thank You Farmers Project page.