Thank You Farmers Project
#FarmingFridays 2019
Get a Sneak Peek of Our Featured Guests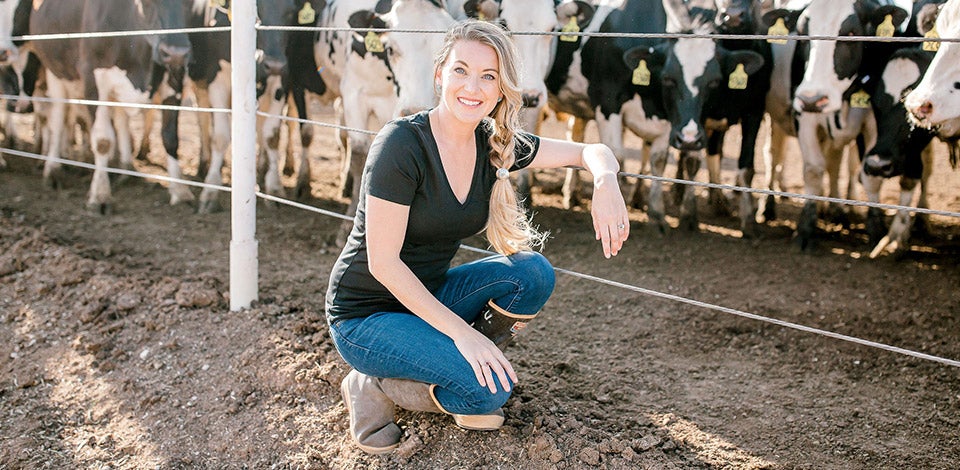 It's time for your favorite day of the week. The next installment of #FarmingFridays is coming up! On this special day, influencers from the agricultural community share their stories on Culver's
®
Instagram
,
Snapchat
and
Facebook
accounts, so you can get to know a little more about all the different roles people play in the agricultural industry.
Get to know this year's final guest feature, scientist and blogger Tara Vander Dussen, who will be joining us on Friday, October 18.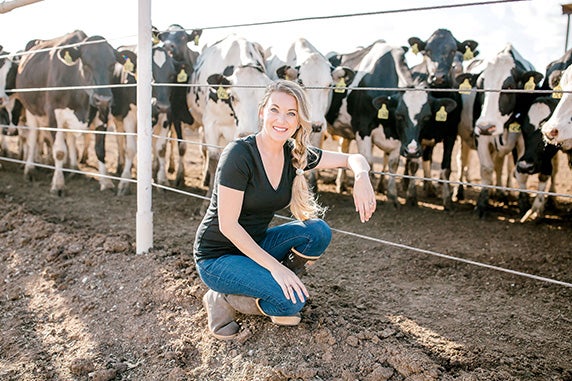 Tara Vander Dussen
Tara Vander Dussen, also known as the New Mexico Milkmaid, is a fifth-generation family farmer and environmental scientist in New Mexico. When she's not working on her own dairy farm, she's helping other farmers navigate government regulations, water conservation and manure management. "I love helping dairy farmers work toward more sustainable management practices," said Tara. "People are always surprised to find out exactly what dairy farmers are doing to be more sustainable, like the fact that we can recycle one gallon of water up to five times on our dairy farm!" Outside of farming, Tara and her family love to spend time outside, often visiting a lake or sand dunes on the weekends.
On Tara's #FarmingFridays date, you can look forward to learning a lot about cow manure and sustainability — and see photos of her beautiful cows! Tune into Culver's Instagram, Snapchat and Facebook on Friday, October 18, 2019, to see Tara's posts!
Want to learn more about our other #FarmingFridays influencers? Take a look below to see how they make an impact in the agricultural community.
Daniel Foster and Melanie Miller Foster
Daniel and Melanie are professors at Pennsylvania State University. They work on the Global Teach Ag initiative, which aims to develop programs and help teachers educate students on the global impact of food, fiber and natural resources. "No two learners are the same," explain Daniel and Melanie. "We have a thrilling opportunity to help connect unique individuals to diverse, expansive opportunities in agriculture." Outside of teaching, Daniel and Melanie enjoy visiting national parks—they have a goal of visiting all 418 sites that are part of the national parks system—and learning even more about the natural resources our country offers.
On their #FarmingFridays date, you can look forward to seeing how Daniel and Melanie have worked to help strengthen agriculture and food security around the world.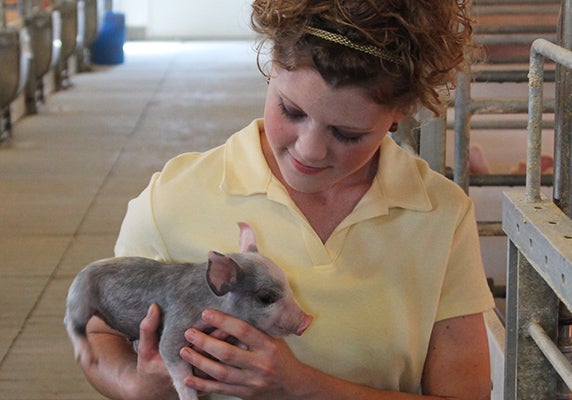 Lauren Schwab
Lauren is a second-generation pig farmer who works on the 1,200-sow farm that her father established in Butler County, Ohio. Her father's dedication to working on the farm is what inspired her to get involved in agriculture. Lauren now manages the farrowing house on the farm, where the sows give birth. "I enjoy the specialized care and focused attention we put into breeding our sows and raising their piglets," Lauren explained. As a student, Lauren was involved in FFA, where she discovered a love for writing. She started her blog to share her passion for farming and country music.
On her #FarmingFridays date, you can look forward to finding out what goes into caring for sows and their newborn piglets.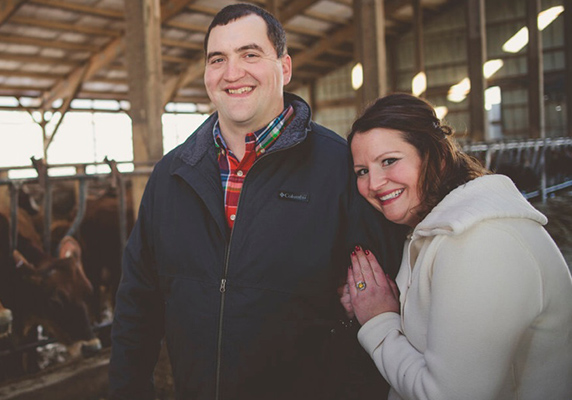 Marie Zick
The dairy farm that Marie and her husband Randy own in North Freedom, Wisconsin, has been in the Zick family for over 150 years. Marie's favorite part of being a farmer is sharing the experience with her family. She and Randy have 19 nieces and nephews, who they enjoy teaching about farming and helping show their animals at the county fair. "Being farmers, we know how important it is to know where your food comes from," said Marie. When she's not caring for the cows, Marie is raising her young daughter and working at Culver's Support Center in Prairie du Sac.
On her #FarmingFridays date, you can look forward to learning what it takes to care for 160 jersey cows on a daily basis.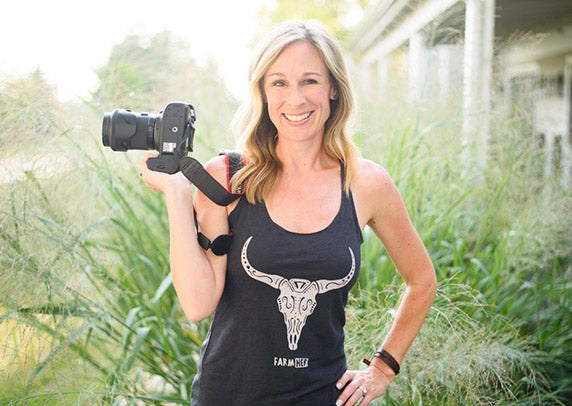 FarmHer, Founded by Marji Guyler-Alaniz
FarmHer—founded by Marji Guyler-Alaniz—shares stories of women in the agricultural industry. The movement which now includes a website, television and radio show, debuted in 2013 with the goal of shining a light on women in farming. "Women have always played an important role in growing food and raising livestock; however, as consumers, we haven't always seen the value of their work or the important role they play," explained Marji.
On FarmHer's #FarmingFridays feature, you can look forward to learning about a few women in agriculture who will be featured in the upcoming new season of FarmHer.