Thank You Farmers Project
Learn About Agriculture From Our 2018 #FarmingFridays Guests
#FarmingFridays is back on five Fridays throughout 2018! The series allows special members of the agricultural community to share their stories on Culver's Facebook, Twitter, Instagram and Snapchat accounts. You'll get a peek into their lives and learn more about the agricultural industry.
This year's lineup includes a few new faces as well as some past favorites. Meet our final guest for 2018, Zach Johnson, the MN Millennial Farmer, who will be joining us on Friday, Oct. 12, for National Farmer's Day.
MN Millennial Farmer
As a fifth-generation family farmer, Zach Johnson became inspired to share his agricultural story through videos and photos on social media as the "MN Millennial Farmer." Zach explained, "I want people to connect with me and recognize me for who I really am and what farming is all about."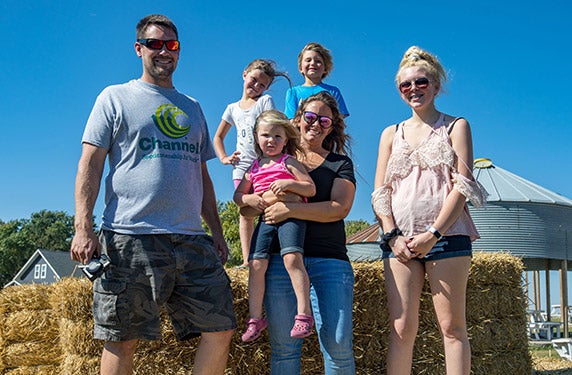 Zach currently grows corn and soybeans on his farm in Minnesota. He also works with other farms to help manage their finances. When he's not working on the farm, he's spending time in the great outdoors with his wife and children or competing in dirt-track races.
Zach's favorite menu items at Culver's: Chicken Tenders and the Cookie Dough Concrete Mixer.
Tune in to Culver's Facebook, Twitter, Instagram and Snapchat on Friday, Oct. 12, 2018, to learn more about Zach.
National Association of Agricultural Educators

Krista Pontius, Pennsylvania
To Krista, agricultural education is important because everyone is a consumer. "We need to create responsible consumers who understand how their food is produced," she said. Even when she's not teaching, Krista lives agriculture—she lives on a dairy farm with 40 cows. It's not a surprise then that one of Krista's favorite Culver's menu items is the Dairyland delicacy Wisconsin Cheese Curds.
Isaiah Govea, Arizona
Isaiah feels that agricultural education is important so that people learn about the challenges that food producers face and the practices they use to be more efficient and sustainable. Isaiah stresses that agricultural education is not just about academic growth but personal and professional growth as well. When he's not teaching, Isaiah spends his time tinkering with technology, like learning how to fly his new drone. Isaiah's favorite Culver's menu item? "For me, it doesn't matter what else I order at Culver's, as long as I also get the Wisconsin Cheese Curds!'
Jessica Grundy, Utah
Agricultural education is important because it "prepares students to be problem solvers, leaders, entrepreneurs and agriculturalists," said Jessica, who teaches classes like Animal Science, Floral Design, Ag Leadership and Welding. When she's not teaching, Jessica enjoys spending time outdoors with her husband and two sons.
Shay Williams, California
Shay first became exposed to the world of agriculture when she took an ag class in high school. She loved it so much that she became an ag teacher, and she loves introducing her students to new ideas, technologies and learning opportunities. "Students leave my classroom learning about career skills that will help them to be productive, whether they choose to work in the agricultural field or somewhere else," Shay said. When she's not teaching, Shay lives on a 130-acre citrus farm and spends her free time running.
Scott Stone, Missouri
Scott grew up on a dairy and grain farm in Pennsylvania, where he participated in both 4-H and FFA. Scott feels that agricultural education is important because "every student that we are able to educate about agriculture is an opportunity to help preserve our country's most valuable industry." Scott also runs a family farm, proudly proclaiming that his three children are fifth-generation family farmers. Scott's favorite meal at Culver's is the Culver's Deluxe with a side of Crinkle Cut Fries and a Root Beer.
Jay Hill
Jay describes himself as a "farmer, public speaker and consumer." His journey as a farmer began with ten acres that he planted with his father. Now, he farms in three different counties across two different states—New Mexico and Texas—growing everything from alfalfa and cotton to carrots and lettuce. His love for farming led him to a public speaking career, where he raises awareness of what's happening in agriculture, like the importance of technology in farming. "As our population continues to grow and our number of food producers continues to decline, we must find ways to help produce more with less," said Jay. "With the adaptation of new technologies, farmers and ranchers can continue to meet the demand."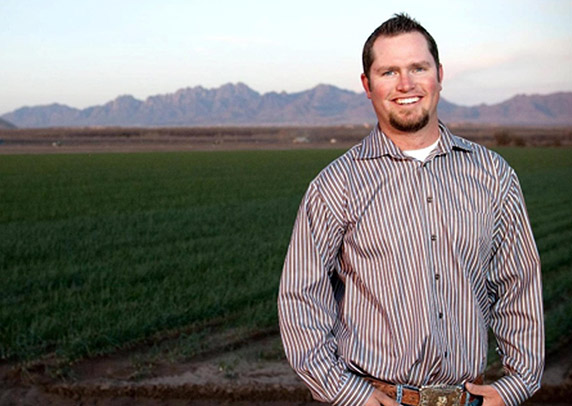 Outside of running his farms, Jay enjoys photography. He even finds ways to use his photography skills to promote agriculture, often taking photos of his farm. "Many times, people will look at a photo and say that they have never seen that side of agriculture," he explained.
Katie Pratt
Katie Pratt is a fourth-generation family farmer, blogger and agricultural educator. She and her family raise corn, soybeans and seed corn in northern Illinois.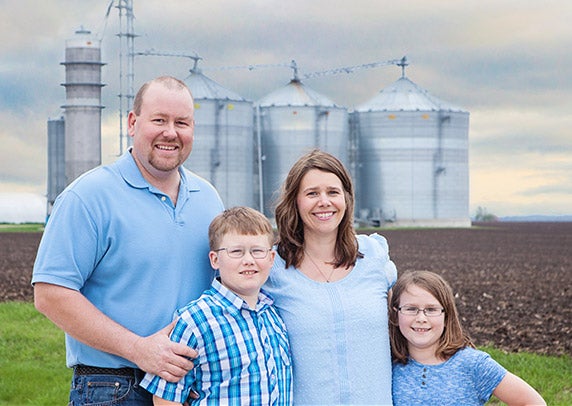 Katie also works as an agricultural literacy coordinator for the Illinois Ag in the Classroom program. In this position, Katie spends her days in schools talking to students and teachers about food and farming. "I watch students connect their dinner plates with a farm gate. Seeing that figurative light bulb flash is so exciting," explained Katie. "The more we know about how and why food, fuel and fiber are grown, the more we know about the world around us and the choices we have."
When she's not busy farming or promoting agriculture, Katie enjoys gardening and writing. Katie's favorite Culver's menu item: Fresh Frozen Custard, of course!
FarmHer
FarmHer, which was founded by Marji Guyler-Alaniz, shines a light on women in the agricultural industry. Marji's love of photography led her to create a project that documented the roles that women play in agriculture. FarmHer has grown into a television show, radio show, podcast and line of merchandise that connects, inspires and empowers women.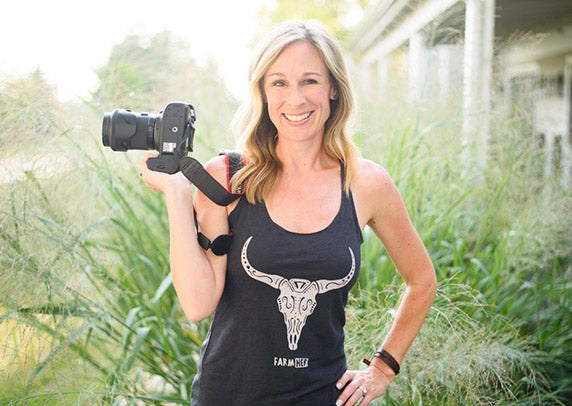 "I think so many times we don't see the roles that women play in agriculture, but they are almost always there," said Marji. During #FarmingFridays, Culver's guests will get to see what happens behind the scenes of FarmHer and hear some amazing stories of women in agriculture.
Marji's favorite Culver's menu item: Hands down, it's the ButterBurger Cheese!
Photo credit: Monetta Young, Amboy News & Ashton Gazette