Thank You Farmers Project
Menomonie Culver's Fundraisers Benefit Local FFA Chapter
Culver's Thank You Farmers Project gives back to today's farm families and ensures the future of our country's agricultural leaders through fundraising and support of the National FFA Organization. The program isn't just a national initiative, however; individual Culver's restaurants fundraise for their local FFA chapters and agricultural organizations as well. One such restaurant is Culver's of Menomonie, WI, which has been hosting fundraisers for the local high school's FFA chapter for the past three years, raising $2,400 in 2016 alone.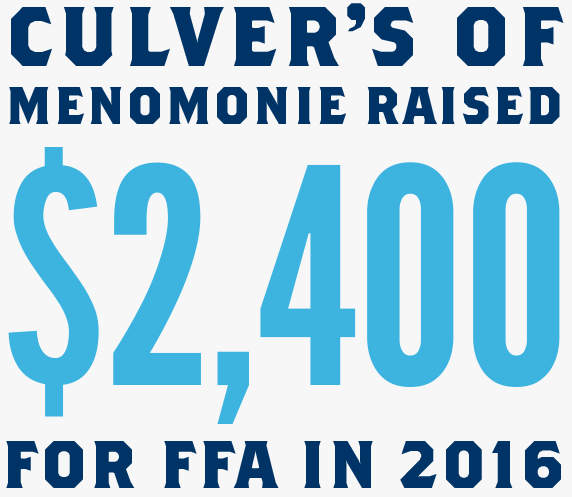 The restaurant raised funds for the chapter by collecting donations and serving Fresh Frozen Custard at Farm City Days, a local event that teaches the community about farming. One of their most successful fundraisers has been a Share Night, where the restaurant donated 10% of the day's sales to the FFA chapter. To generate buzz and make it even easier for guests to donate, the restaurant served $1 ButterBurgers, and sold 2,600 that day.
Michael Dehne, general manager of Culver's of Menomonie, says team members take on an ambassador-like role for FFA during these events, explaining the importance of FFA so they understand why it's important to support the organization. "It's so important to get to the root of what our industry is," explains Michael, "and that's serving a quality fresh product and supporting the future generations of individuals that are going to help make it a reality for us to continue to have an outstanding food source."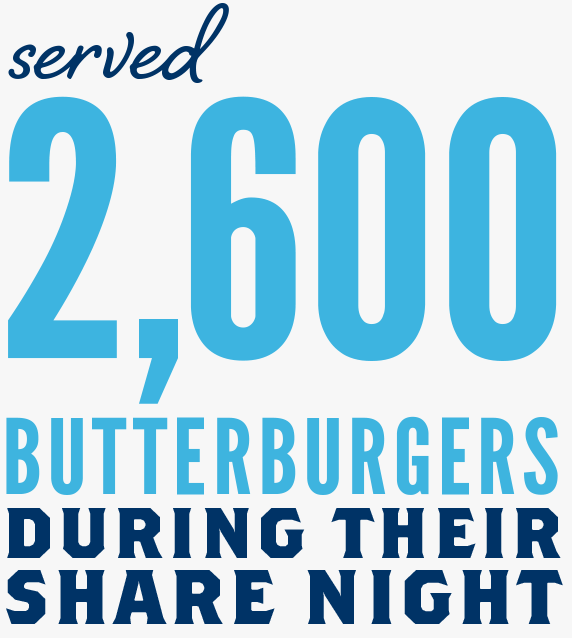 The Menomonie FFA chapter uses its donation from Culver's to send students to leadership workshops and the Wisconsin FFA Foundation Convention as well as to host chapter activities and its annual FFA banquet. "It's important to educate students and teach them the practices to do a difficult job. Helping support them helps to ensure our future as well," explains Michael. For Culver's of Menomonie, supporting FFA is a gift that keeps on giving.
Would you like to support FFA too? Learn more about the Thank You Farmers Project or donate to support the future generation of agricultural leaders.