Thank You Farmers Project
True Blue in the FFA
Meet Team Members Changing the Future of Agriculture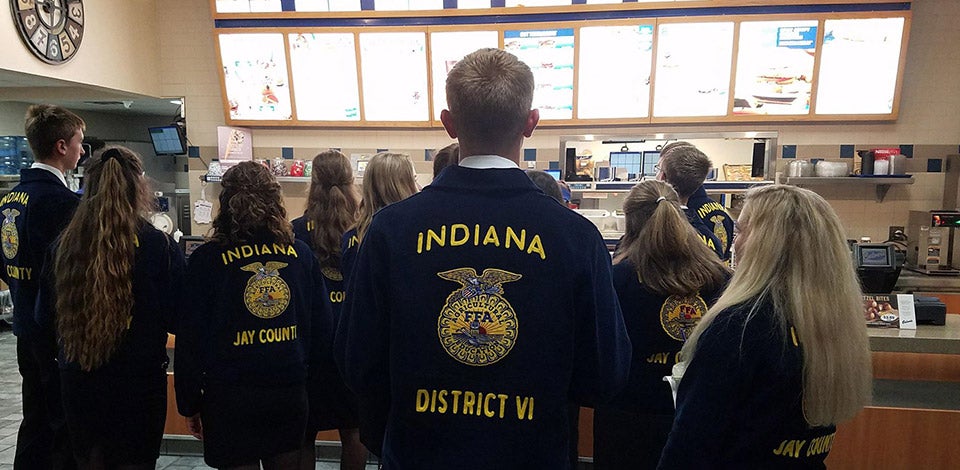 We see FFA playing an integral role in ensuring the future of agricultural education, and we support them through our Thank You Farmers Project.
Our guests have helped us make a tremendous impact through local FFA fundraisers and Scoops of Thanks Day, but they're not the only ones proudly supporting the future of agriculture. Some of our very own team members have been leading the way in promoting agricultural education through their participation in FFA.
At the Culver's of Tomah, WI, team member and high schooler Lyndsi S. has been involved with her local Wisconsin FFA chapter for six years, most recently as an officer with the role of chapter reporter.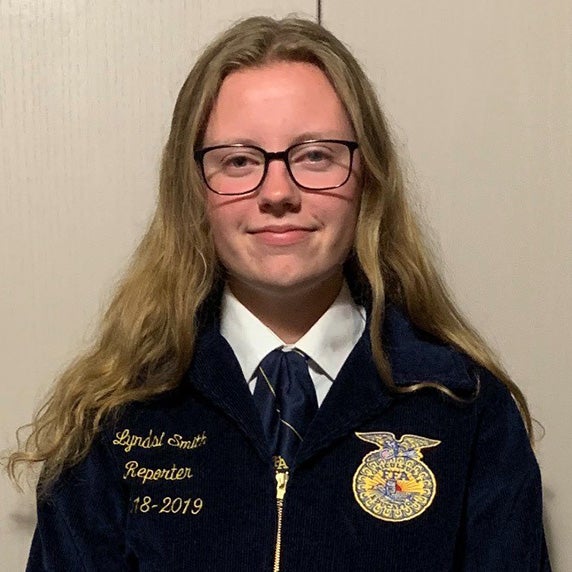 "I've been able to walk away from my last year in FFA knowing more about agriculture and how it impacts our daily lives," Lyndsi said. "It's beyond an amazing experience."
Lyndsi has been able to apply the communication skills she learned in FFA to her job at Culver's where she has the opportunity to work with many different team members and coordinate teams.
For Lyndsi, one of the most memorable nights at the Tomah restaurant was during a Share Night for her FFA chapter.
"Our chapter president drove his tractor to the restaurant and let kids sit in it and take pictures," Lyndsi recalled. "It was a beautiful evening too, so we had a lot of people coming in."
"It's beyond an amazing experience."
Across the country in Florida, team member Selene A. at Culver's of Haines City, FL is also an active member of her local Florida FFA chapter where she has learned how to care for chickens and bunnies.
Like Lyndsi, Selene has been able to apply skills learned through FFA at her job at Culver's.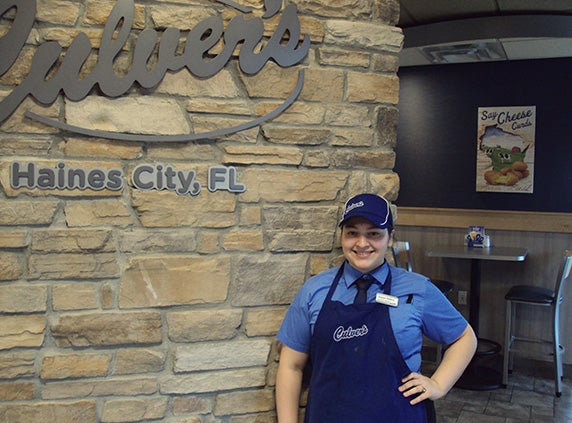 She said that caring for animals and learning about the impact of the farming community has made her a more responsible team member at Culver's, where she helps lead and train newer team members.
Selene told us that one day she hopes to raise horses and chickens just like her great grandparents did in Mexico.
Interested in learning how you can support agricultural education programs like Selene's Florida FFA chapter and Lyndsi's Wisconsin FFA chapter? Visit the Thank You Farmers Project page.