Measuring our Impact
Over $2 million donated to agricultural education in the last six years
Over 550 blue corduroy jackets donated to FFA members
Over 230,000 scoops served on Scoops of Thanks Day
$20,000 raised in one day for families impacted by the explosion in Sun Prairie, WI
3,500 Thanksgiving meals served at Culver's of Lake Zurich, IL
3,000 scholarships awarded through the Culver's Foundation
$4.5 million in scholarships awarded to Culver's team members
$4.5 million in scholarships awarded to Culver's team members
Guidelines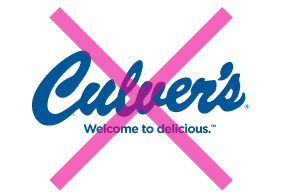 Do not alter the angle of the logo or tagline. Do not wrap or distort logo.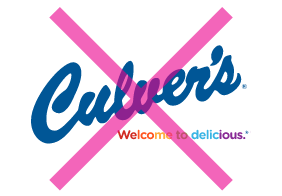 The tagline must remain the same color as the logo. Do not alter tagline color.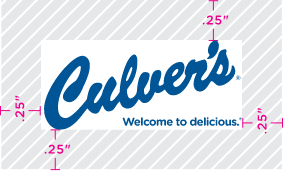 Freespace: A minimum .25" freespace is required around the logo.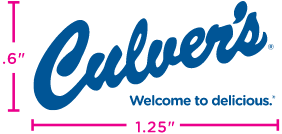 Logo with tagline minimum size: The logo with tagline should not be smallers than 1.25" wide by .6" tall.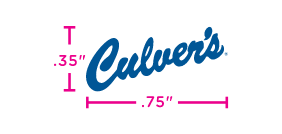 Logo minimum size: The logo should not be smaller than .75" wide by .35" tall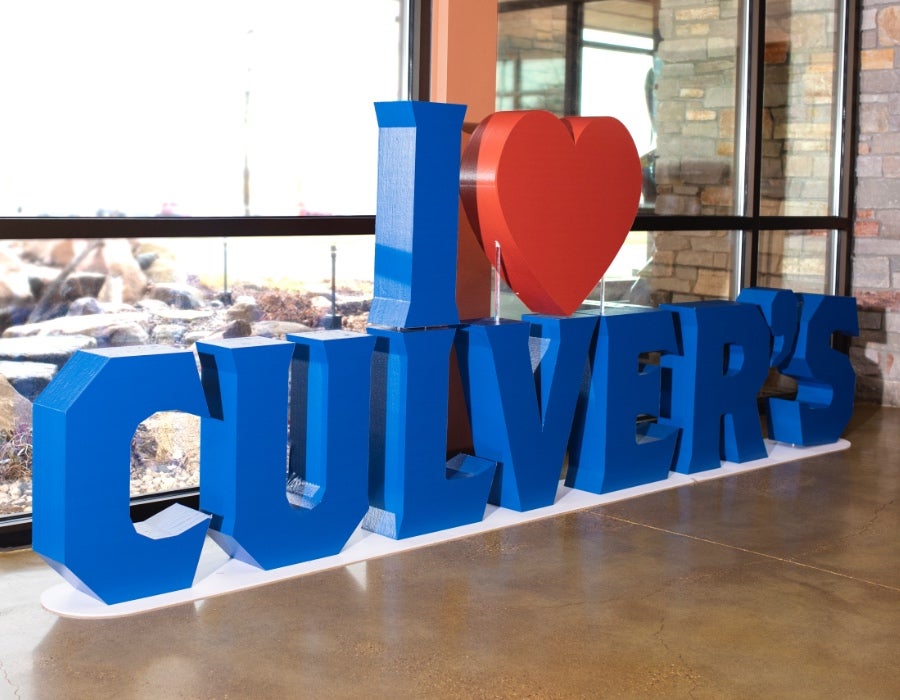 Support Center
Just up the road from the original Culver's in Sauk City, Wisconsin, is Culver's Support Center, where a close-knit team of professionals works hard to provide every Culver's restaurant with what it needs to succeed.
Photo Credit: @LoremIpsum
The Culver's Deluxe
A Craveworthy ButterBurger®
Layered with fresh ingredients