A Labor of Love: Dairy Farming in Wisconsin
Dairy farming takes a lot of dedication. Hours of work, day in and day out, goes into getting milk in our glasses, cheese on our burgers and frozen custard in our cones. Let's follow one Wisconsin dairy farmer to find out just what it takes.
3:30 AM
Rise and Shine: The cows are up, so we are too.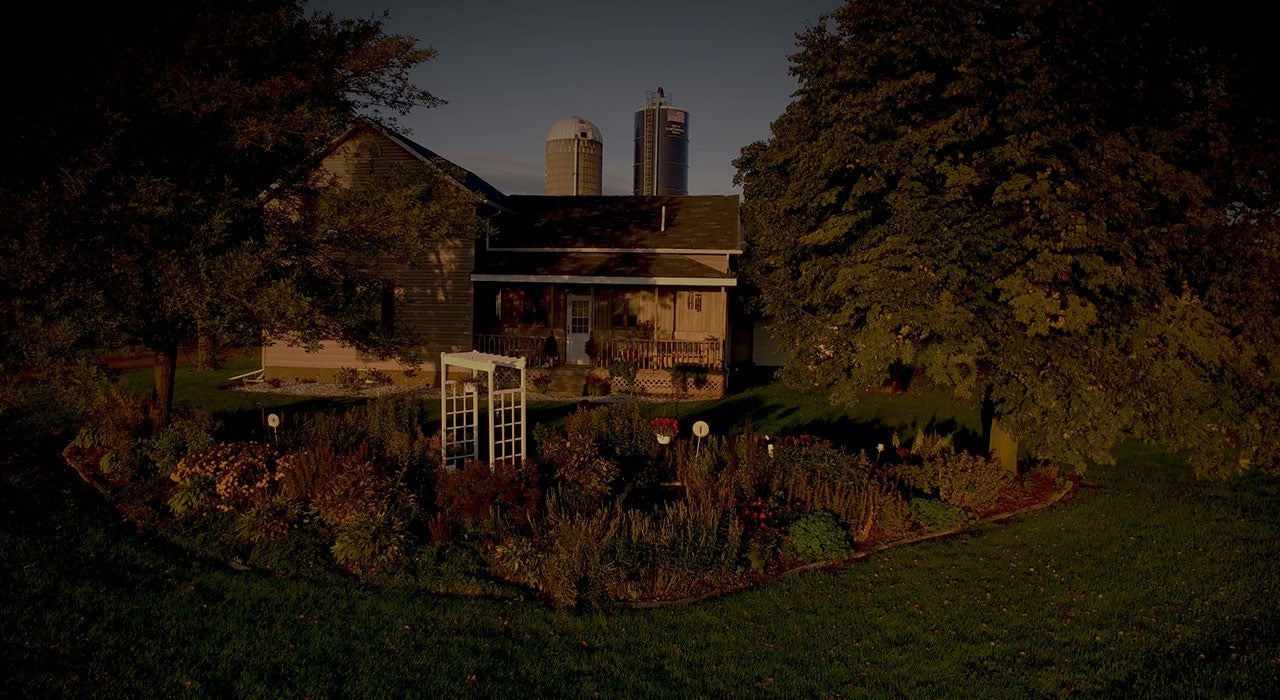 At 3:30 a.m. the alarm goes off and Wisconsin dairy farmer Brad Mathes rolls out of bed. The cows won't wait for their morning milking. Rain or shine, seventy four degrees or four below, the cows need to be milked, even if Brad was up delivering a new calf at midnight. But he doesn't mind; for him, it's a labor of love.
After getting dressed, Brad will eat a quick snack to prepare for a full day of hard work. First on the agenda is milking his 180 cows.
4:00 AM
Morning Milking: Gone are the days of hand milking.
Brad's cows start to be milked by 4 a.m. every morning. Cows are milked on a set schedule each day and are ready to come into the milking parlor right away in the morning. In fact, when he gets there, he often sees them at the gate waiting to come in.
Once a cow is in its milking stall, Brad or one of his employees will come by and clean the cow's udders with a disinfectant solution containing iodine to make sure the milk they collect will be clean. Then, the milking device is attached. Gone are the days of hand milking, but these devices work in a very similar way, creating suction on the udders to draw out the milk. Tubes from this device attach to cooled tanks to collect the milk.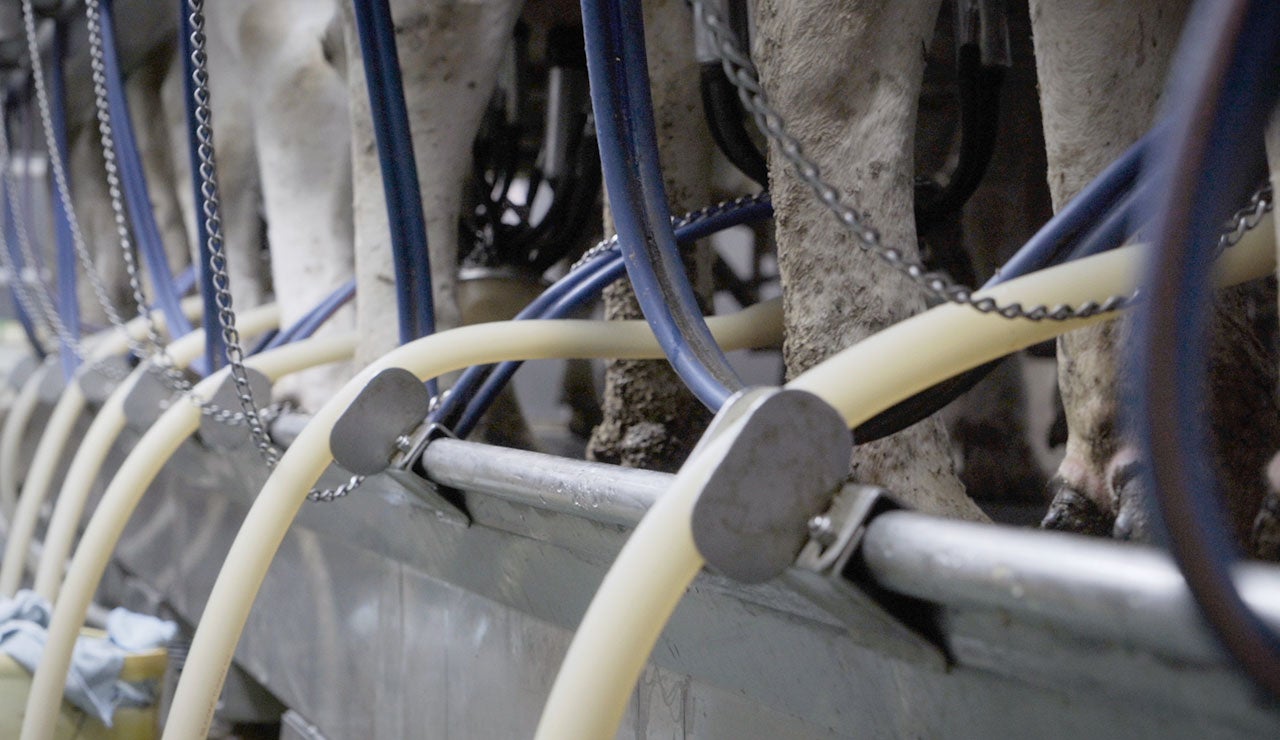 6:00 AM
Breakfast Time: Nutritious food means quality milk.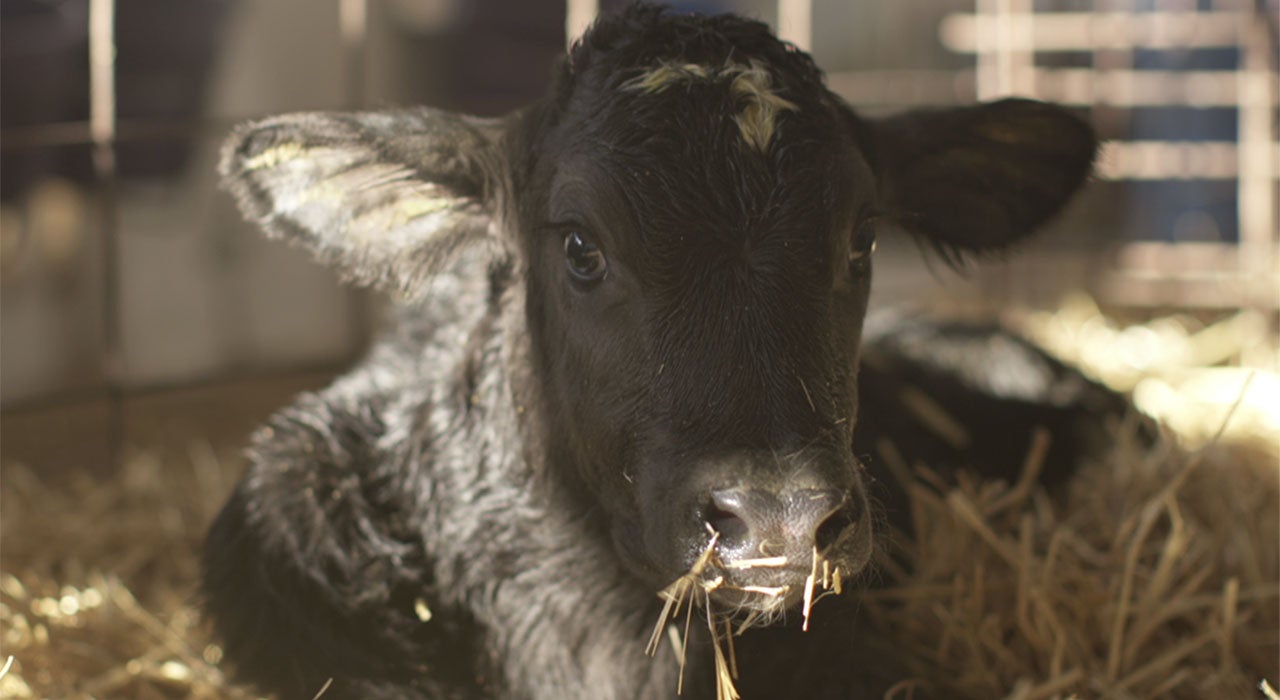 At 6 a.m., Brad turns his attention to feeding his cows, while his employees finish up the morning milking. Through working with a trained animal nutritionist, Brad has created a custom, balanced diet for his cows. He loads up this custom food blend and delivers it to the barn for the cows to eat throughout the day when they are hungry.
The calves are fed milk at this time, one of two daily feedings. Brad makes sure to take a little extra time to check on the newest calf, to make sure she's doing okay. There's a new calf about once each week, and they require a lot of care, so they are checked in on multiple times each day.
Because the first few months of a calf's life are crucial for a healthy future (just like human babies), calves get constant checks from the farm's employees to make sure they are healthy. Calves have their own area of the barn, and their own pens, to keep them in a cleaner area as they develop their immune systems. As they age, they are gradually introduced to larger and larger groups of calves their own age, until they are approximately two years old and join the rest of the herd.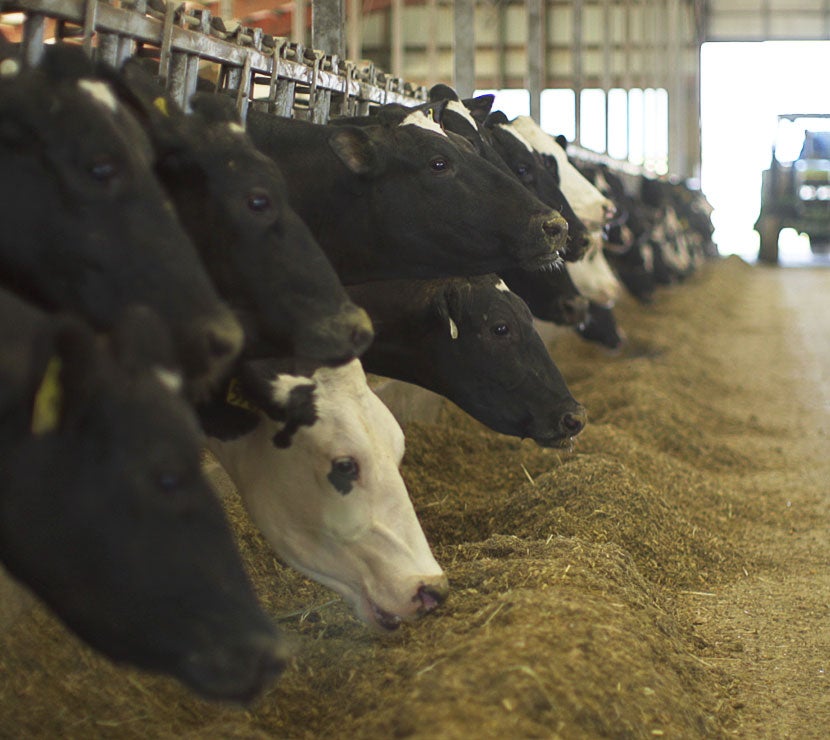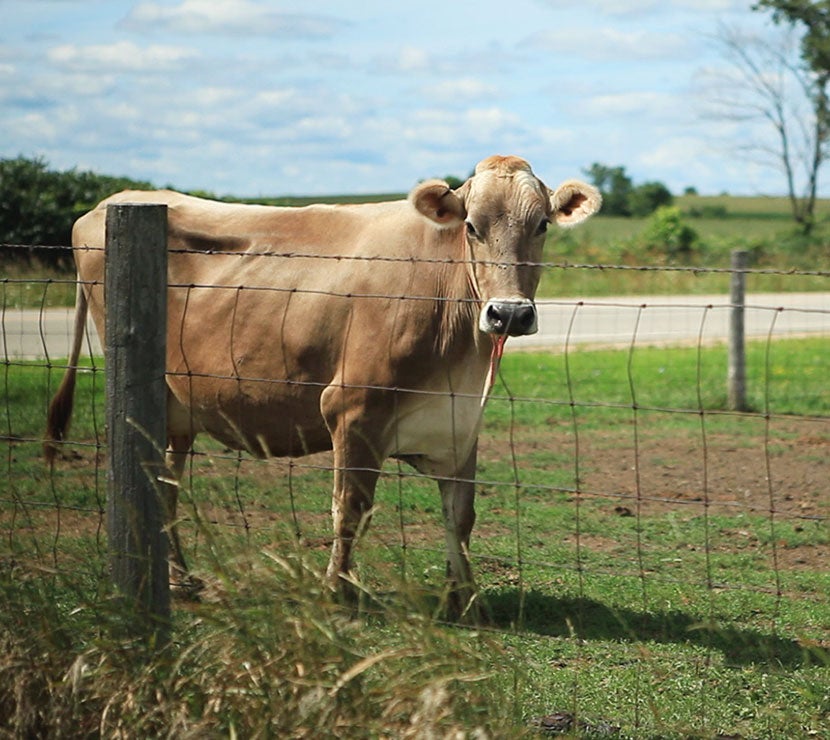 8:00 AM
Morning Maintenance: Running a farm also means caring for the farm itself.
By 8 a.m. the team shifts to several other tasks around the farm: mending a fence, repairing the broken part on the tractor and checking on crops. These maintenance tasks are essential to keeping the entire operation running smoothly. And since each one takes time, they'll occupy most of the morning, with a break for breakfast around 9 a.m., and then it's back to the grind. In all, Brad and the team might get to one or two maintenance projects before it's time for lunch.
12:00 PM
Midday Milking: Safety always comes first.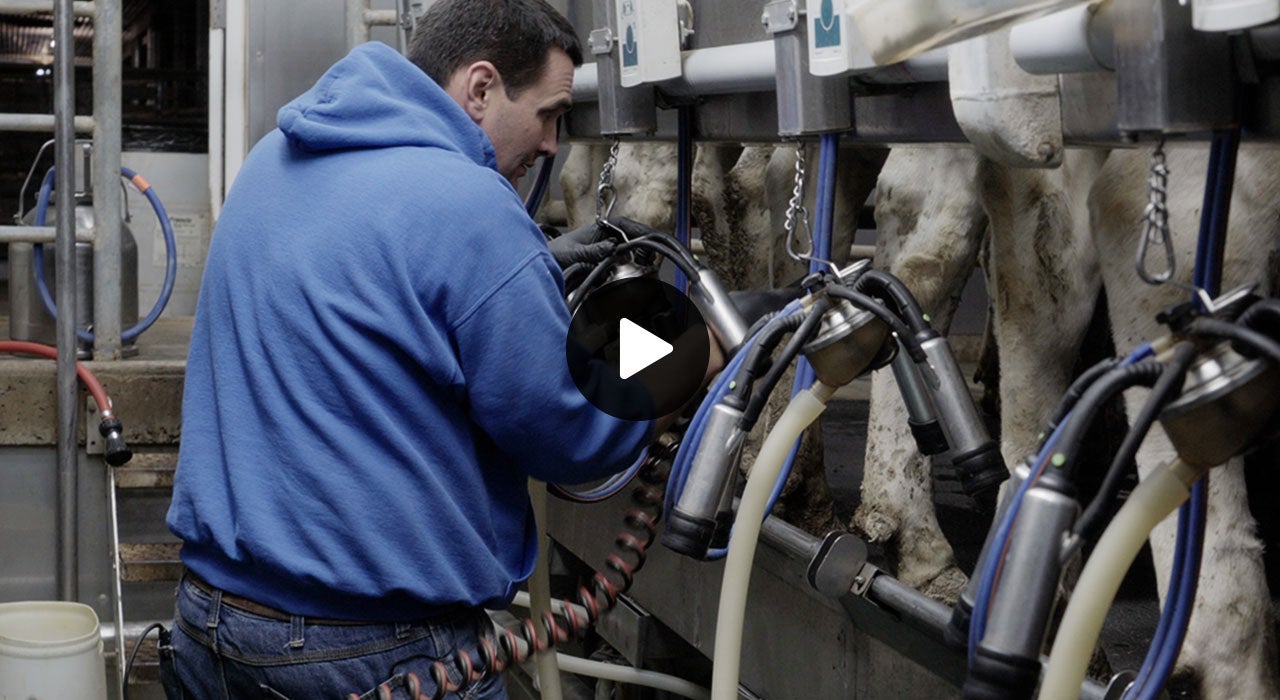 At noon, the cows are milked again – another three-hour stint. Brad and his dad, Ed, oversee the operation and do all they can to keep the cows healthy and happy: making sure the cows have good food to eat, a healthy environment to live in, and the medicine they need if they get sick. They're very careful to separate milk from a cow that has recently had medicine to make sure it's tested for safety.
When the milk hauler arrives to take the milk to the processing plant later in the day, he'll also check the milk to ensure it's clean and safe, plus he'll look at things like the amount of butterfat and protein in the milk. If certain standards aren't met, the milk doesn't make it to the next stage. If the milk passes the test, it'll be loaded onto the milk tanker that comes once each day, taking it to a milk processor where it will be pasteurized, bottled and distributed to grocery stores or restaurants. All milk is tested throughout the production process to ensure safety.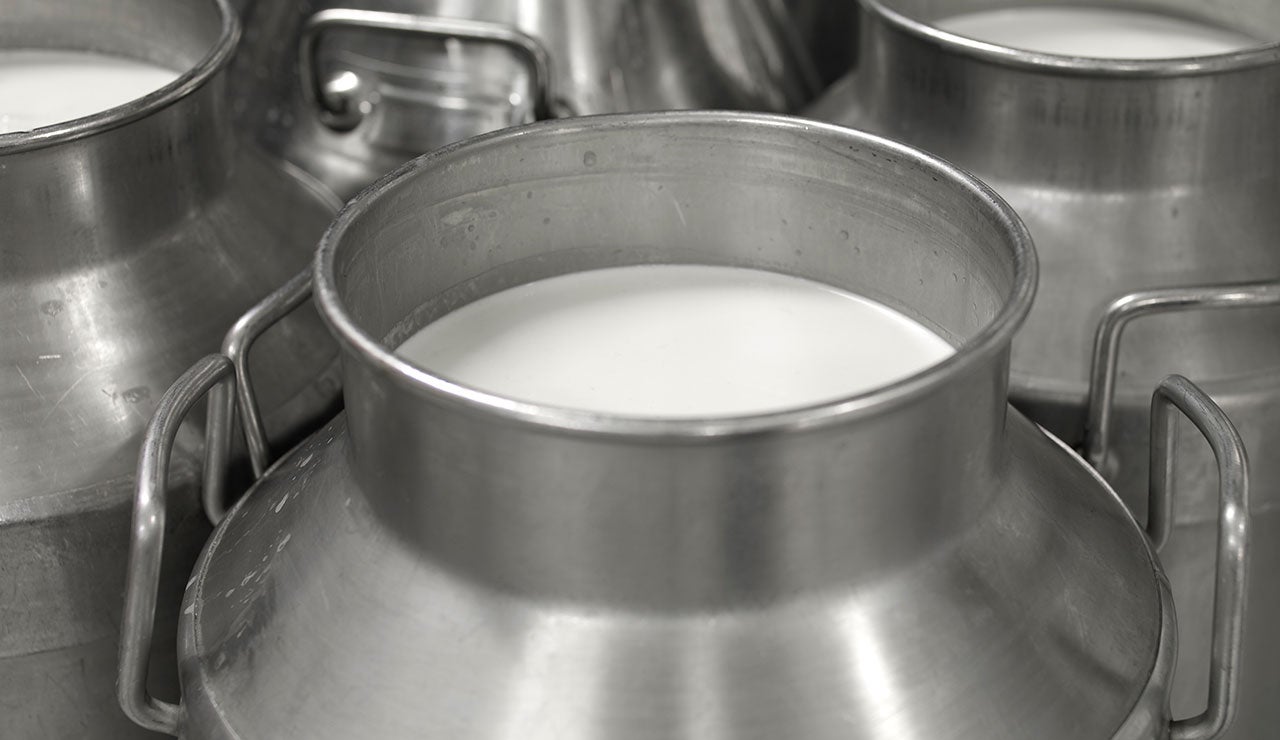 3:00 PM
Afternoon Chores: Many hands make light(er) work.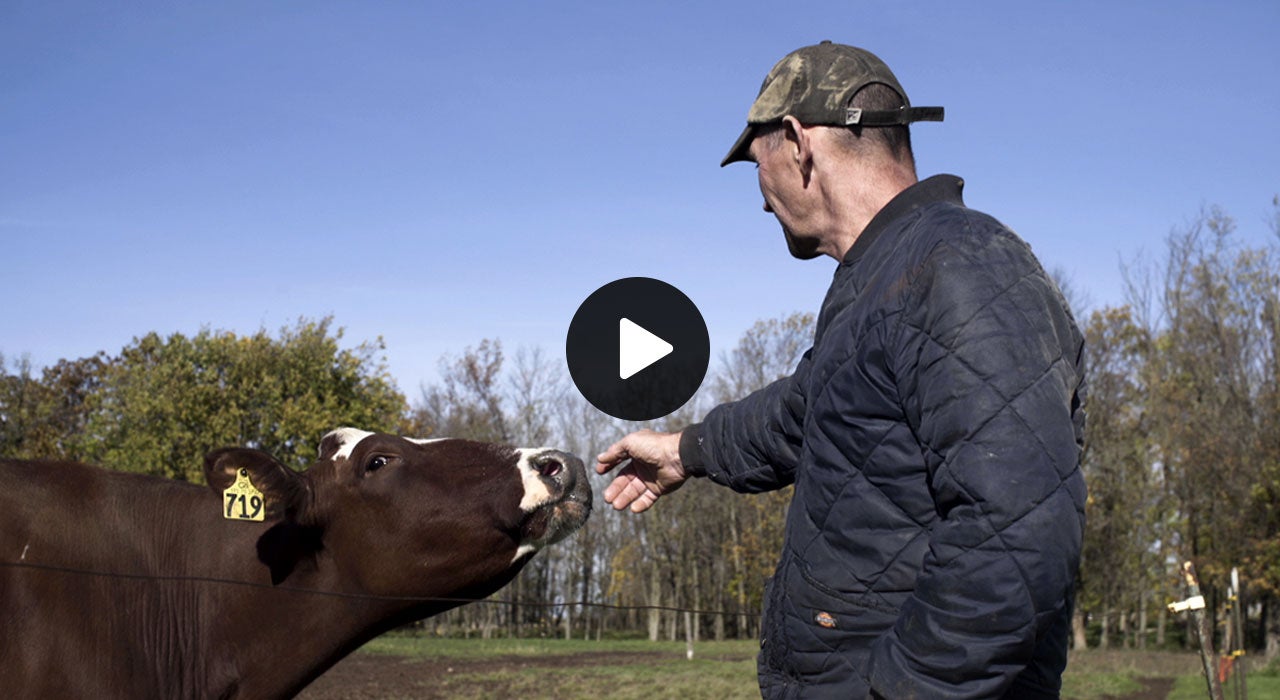 On this family farm, many hands make light work. Sometimes, particularly on weekends, the kids might help with feeding or caring for the calves as well as lighter tasks, such as cleaning parts of the barn. Meanwhile, the adults focus on more complex chores like chopping hay or planting corn, machine maintenance and running the business: there are bills to pay, forms to file and some general accounting work to make sure the business is running smoothly.
As Brad, the family and employees are doing all of this, they make time to check in on the cows. Cows are very friendly, communal animals, and they like being by their cow and human friends. In fact, the cows follow Ed, Brad's dad, around sometimes because they like him so much.
Sometimes the family finds the cows outside – it really depends on the temperature – but they often find them in the barn by their friends, food and bedding.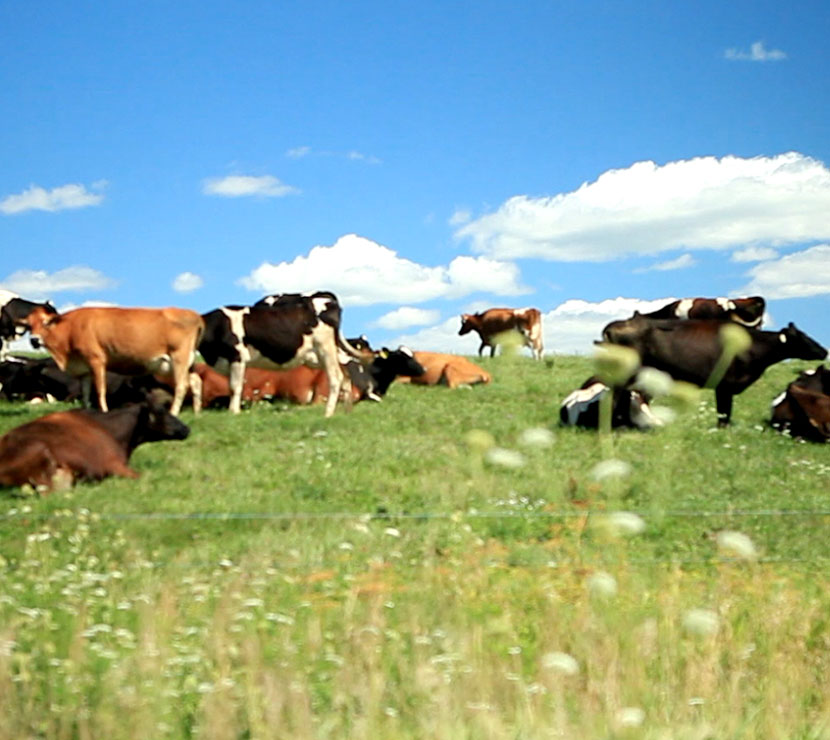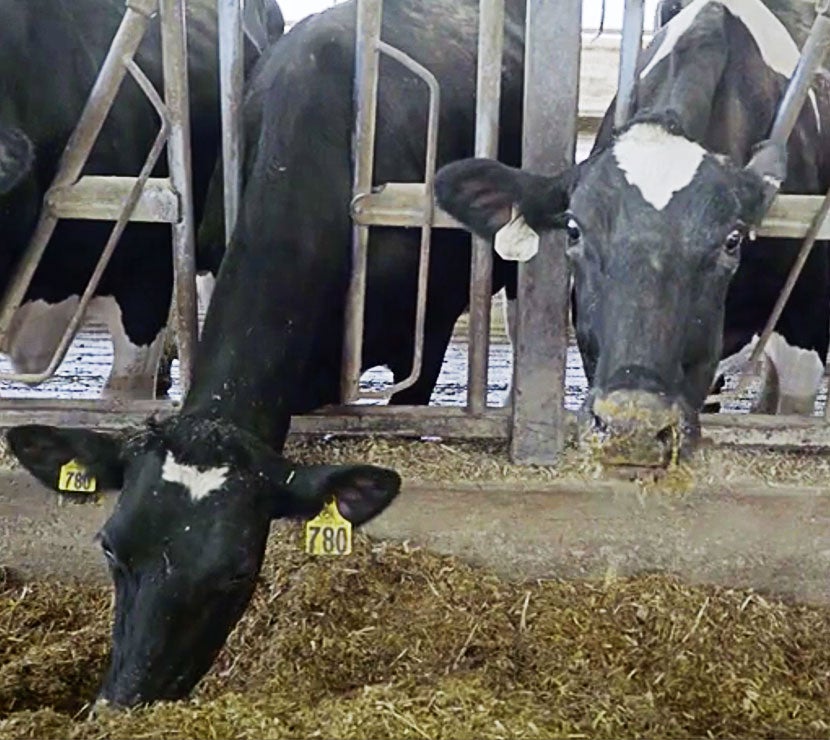 4:00 PM
Family Time: Quality time with the family is important.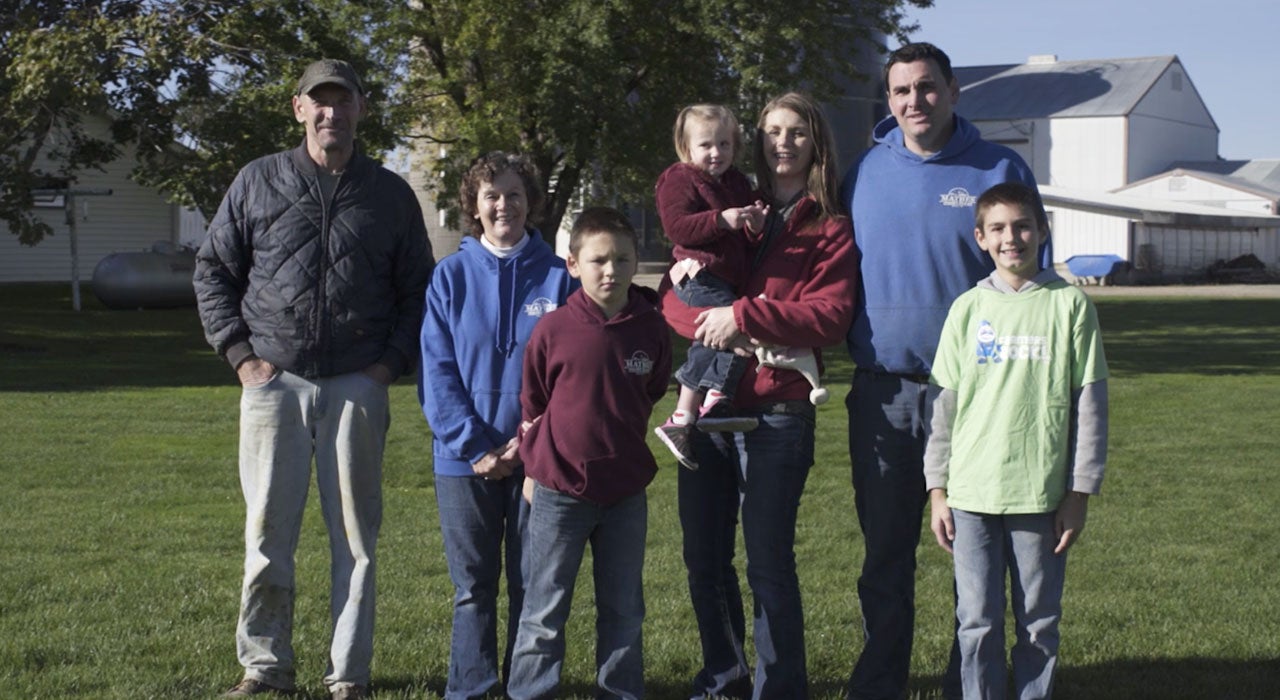 After some afternoon chores, Brad goes home to spend some quality time with his elementary school-aged kids and his wife, who gets home from work at about 4:30. They focus on homework before heading out to basketball or baseball practice, where Brad is also a coach. His phone is on 24/7, so if one of his employees needs something, he can run back to the farm to help, but family time is important too, so he makes it a priority.
After a long day at work, helping the kids with their homework and coaching, it's time for dinner. Sometimes the Mathes family goes to Culver's to see where their milk ends up: in Culver's Fresh Frozen Custard. Brad has worked closely with the Culver's team over the years; he knows the Fresh Frozen Custard is made in small batches throughout the day in restaurant, and he can taste it when they order a dish. While he's one of approximately 25 Wisconsin dairy farmers who provide milk for Culver's Fresh Frozen Custard, it makes Brad proud to know that hundreds of families can enjoy the fruits of his family's labor, and hopes they know he's made sure they can trust the farm-fresh ingredients.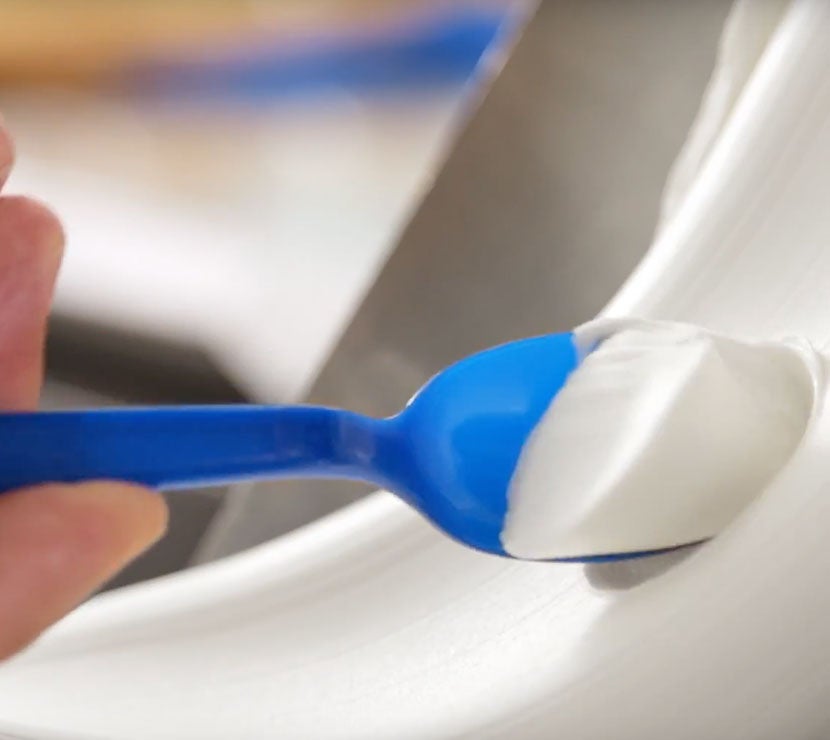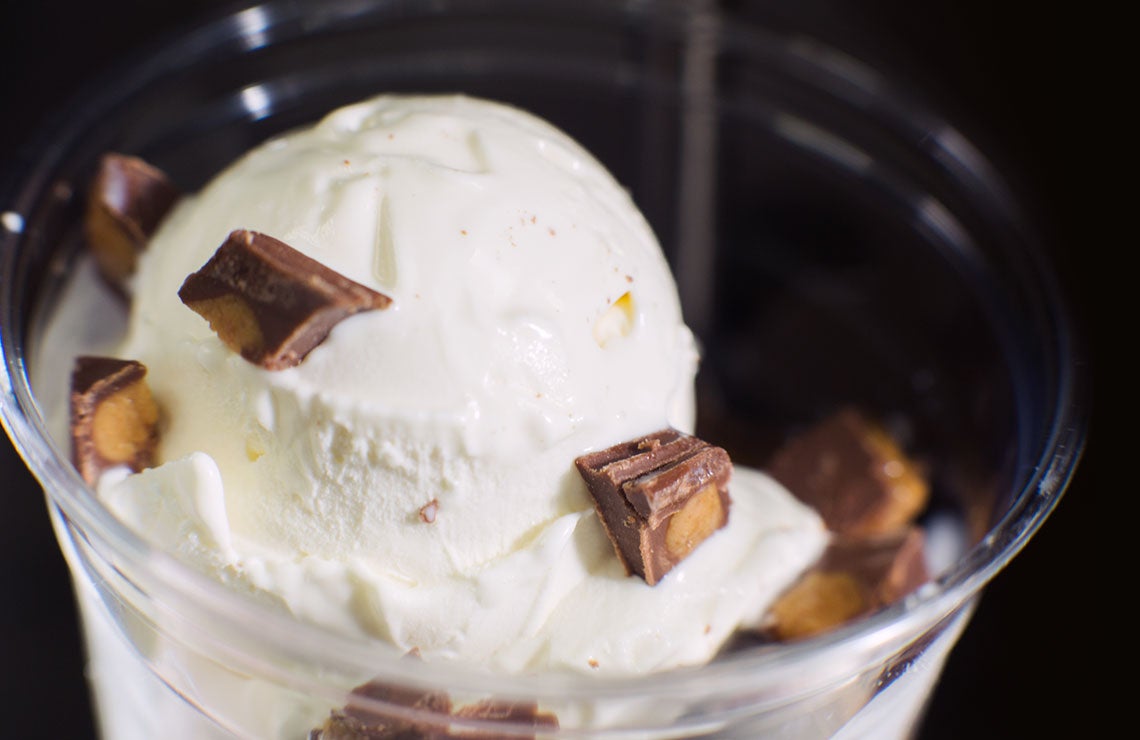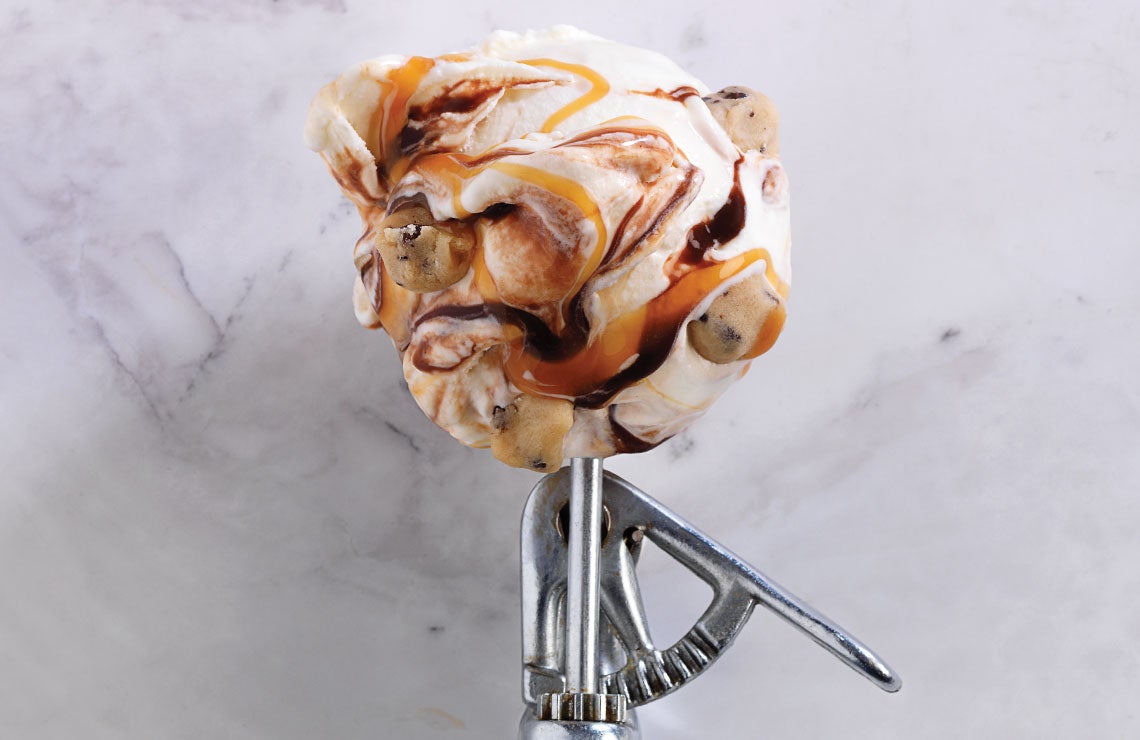 8:00 PM
Evening Milking: Partnership is a must.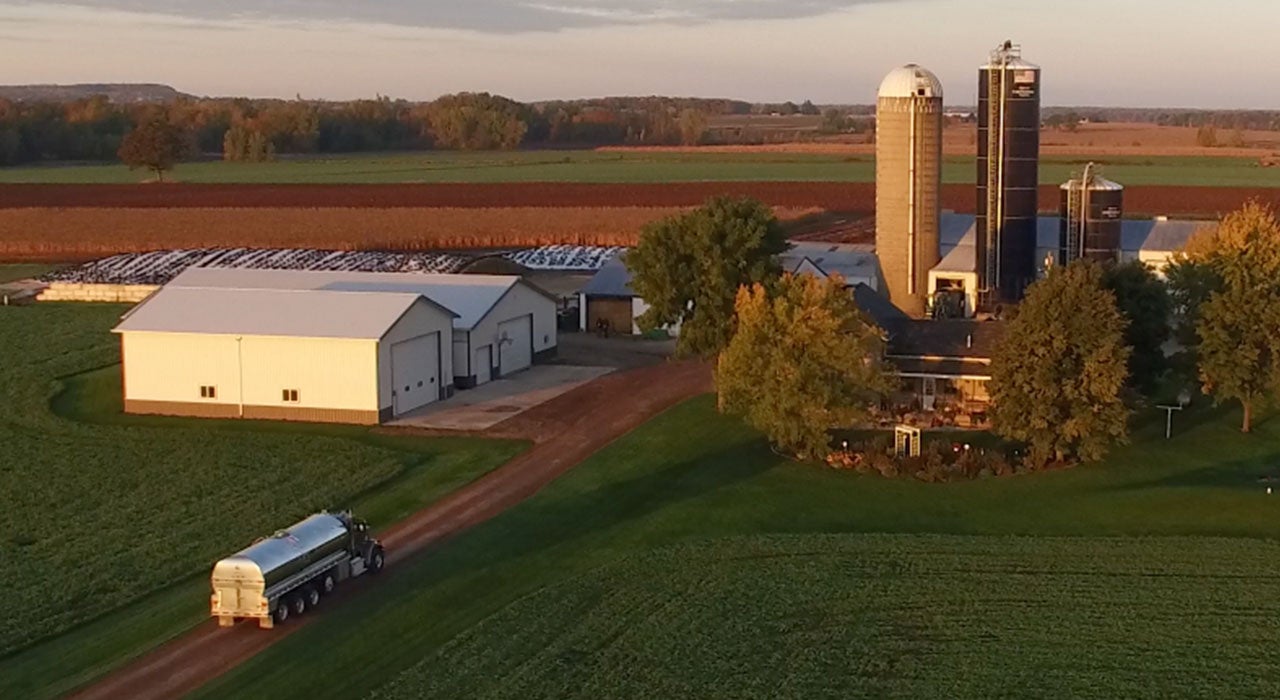 By this time, late in the evening, it's time to start milking again. On the Mathes farm, they milk the cows three times each day; some farms do it twice – it just depends on the number of cows – but the milk hauler only comes once each day to collect it all, so it will have to be properly chilled until then. Brad has a good relationship with his milk hauler; he has to. That partnership allows him to get his product – the milk – to the people he contracts with, including Culver's restaurants.
10:00 PM
Lights Out: It all starts again tomorrow.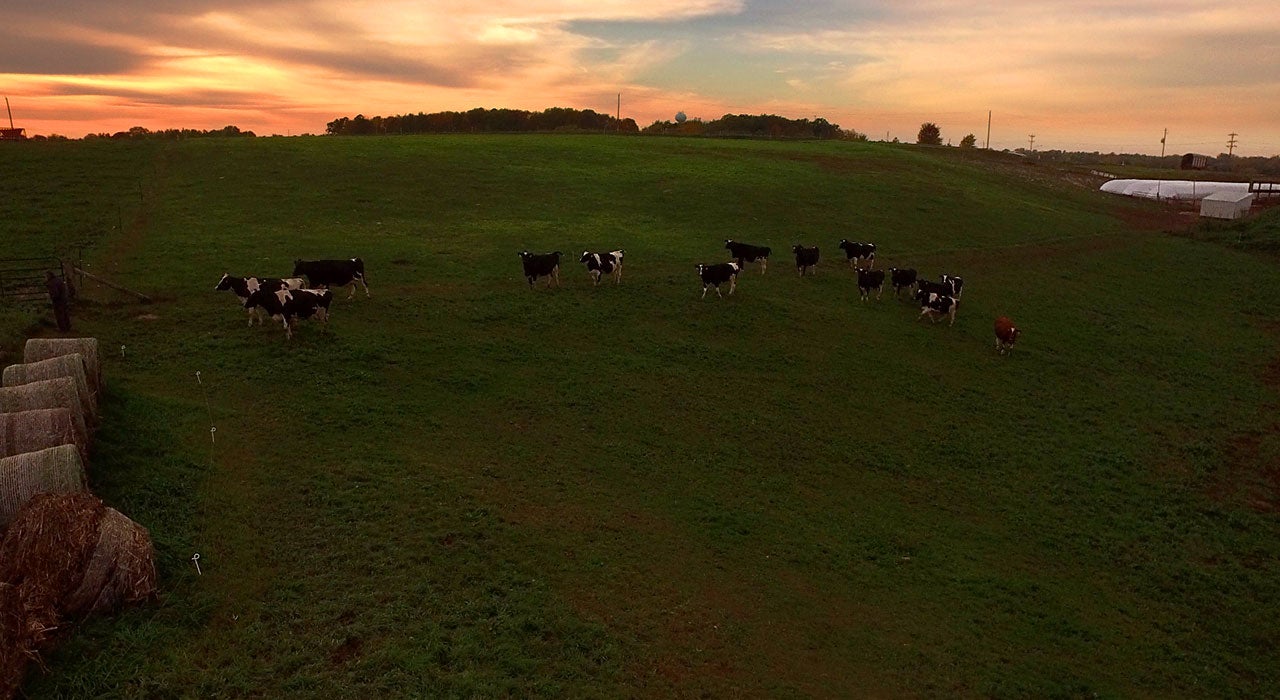 At the end of the day, Brad will check in on the evening milking to make sure it's going smoothly, wraps up a few chores and goes to bed. It all starts again tomorrow, rain or shine (or snow), weekday or weekend, seventy four degrees or four below.