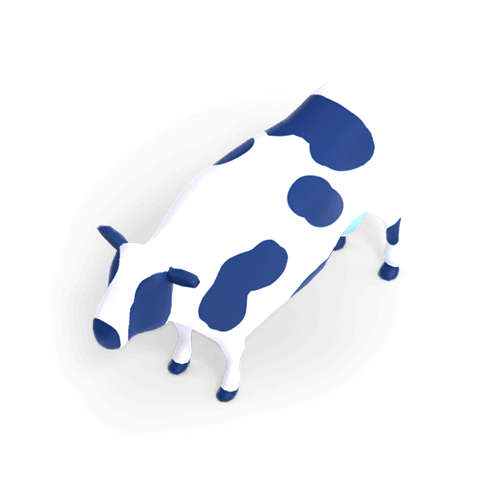 Welcome to America's Dairyland
Where we come from, dairy is our life – and our livelihood. Watch and see why it's no wonder so much of Culver's menu centers around all this deliciousness.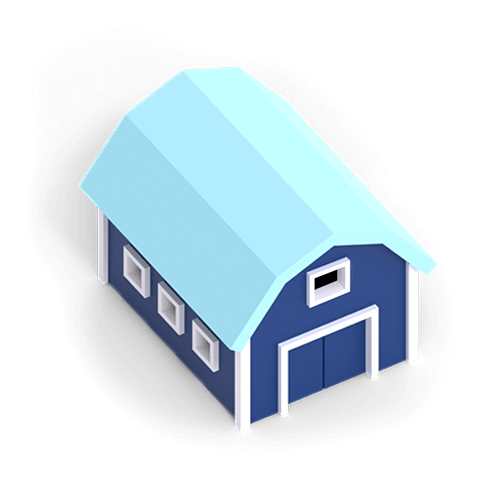 Welcome to Farm Country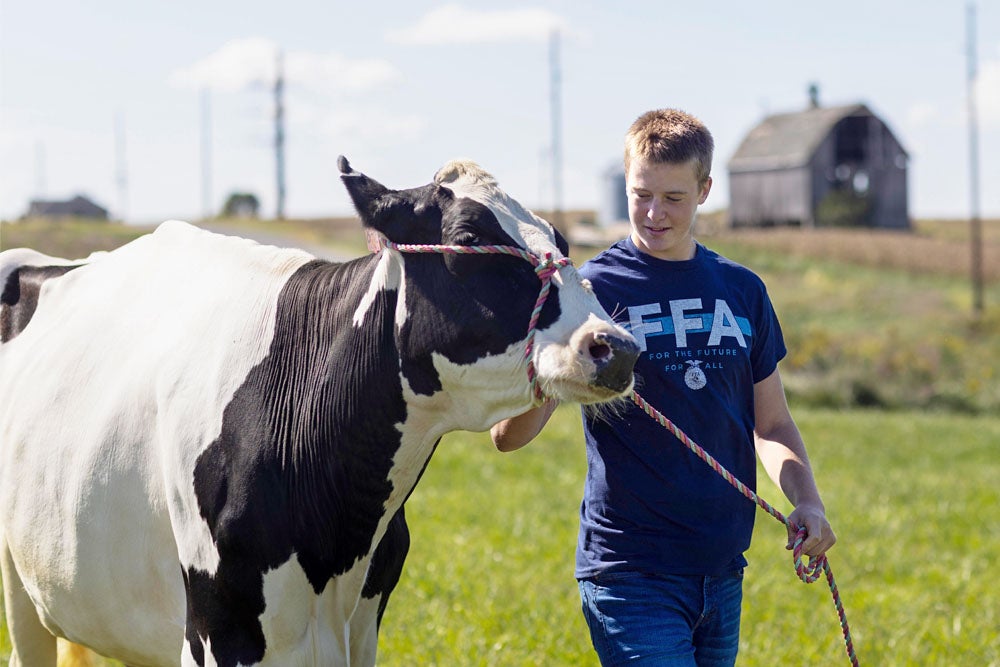 Want to see how the Thank You Farmers® Project is supporting farmers?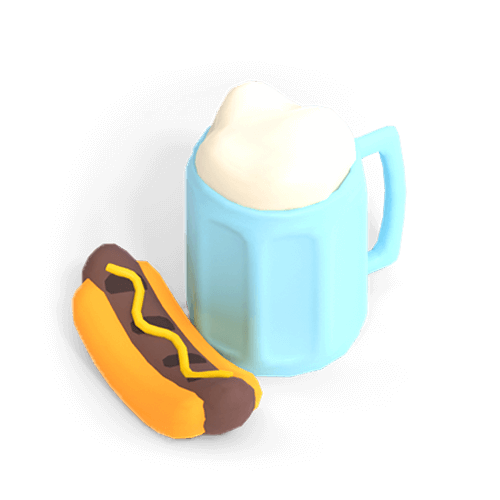 Brats and Beer: Wisconsin's (Other) Famous Food Pairing
Say "Wisconsin food" and two pairings come to mind…

1 of 9

ButterBurgers® and Fresh Frozen Custard, of course!

2 of 9

But also brats and beer.

3 of 9

Brats—bratwurst if you want to get technical—were introduced to Wisconsin by German settlers.

4 of 9

Breweries flourished with abundant access to farmland and fresh water.

5 of 9

Attend almost any tailgate event in Wisconsin today and you'll find folks serving brats and beer.

6 of 9

And really, any family reunion, block party, camping trip…

7 of 9

You might even find people cooking their brats in their beer.

8 of 9

As far as we're concerned, every day is a great day to enjoy your favorite foods.

9 of 9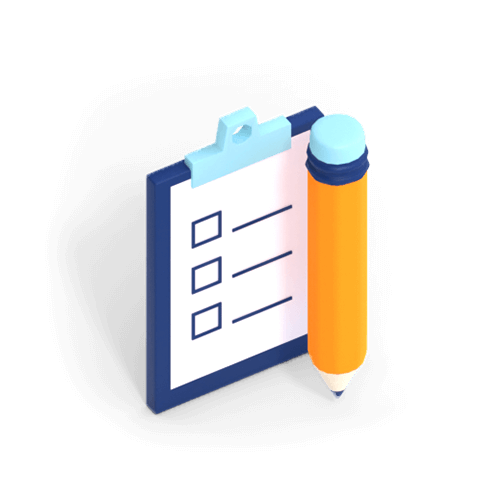 How about a fun quiz?
Now that you've had some time to dig into all things deliciously Wisconsin, let's find out just how "Wisconsin" you actually are.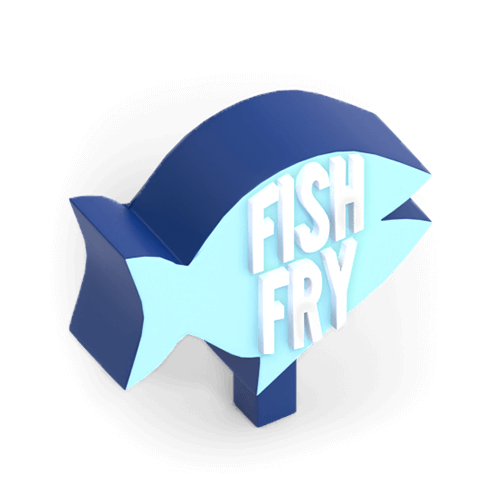 Our Fish Fries Tradition
Our fish fry tradition may be rooted in religion – but over the years, it's become a religious experience for most Wisconsinites. Come see why…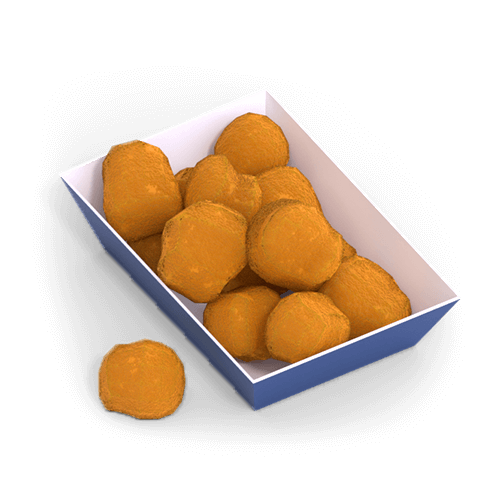 Cheese Curds!
No tour of Wisconsin would be complete without Cheese Curds. Learn all about this freshest form of cheddar and why we consider them to be a "dairyland delicacy."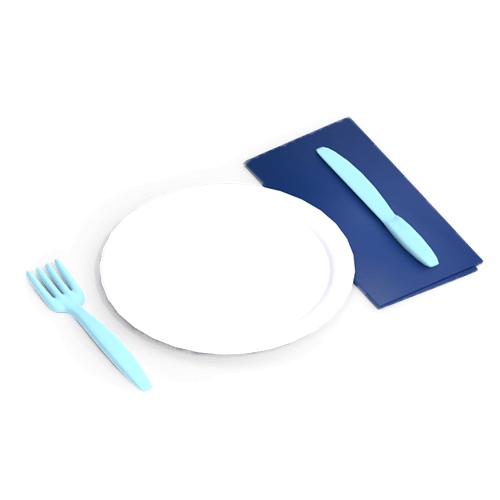 Supper Clubbing
You can't drive through Wisconsin without passing by one (or more) of our traditional supper clubs.

1 of 8

What's a supper club, you ask?

2 of 8

Delicious question! Supper clubs are restaurants usually found on the outskirts of small towns where we make an art out of going to dinner.

3 of 8

If you're local, you'll generally see pretty much everyone you know. And if you're not local, you'll be welcomed like you are.

4 of 8

The menus generally serve up tried-and-true, classic dinners. Think seafood, steak and chicken.

5 of 8

Folks often celebrate the week with an Old Fashioned or two, too!

6 of 8

Fun fact: the Culver family owned and operated a supper club back in the day.

7 of 8

It's why Culver's is so proud to serve homestyle favorites—like our North Atlantic Cod and Jumbo Shrimp Dinners!

8 of 8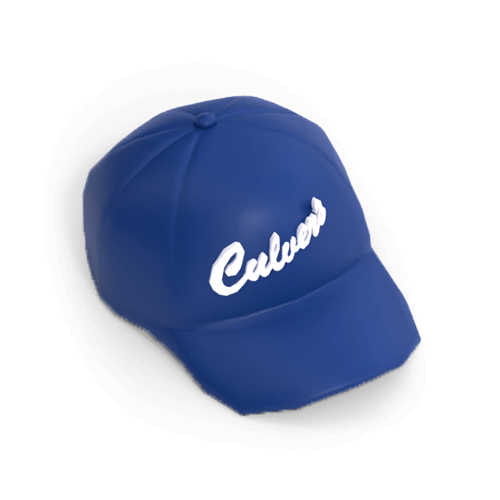 Craving Some Culver's?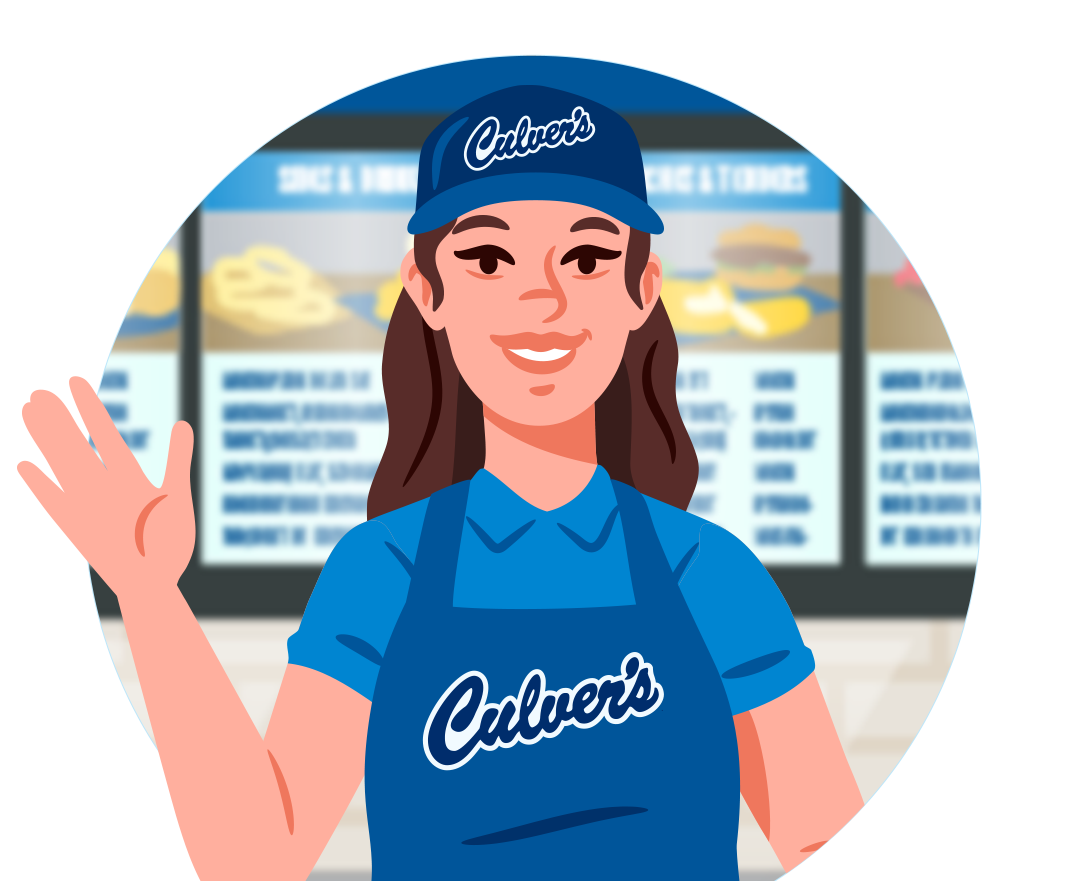 Let the True Blue Crew help you pick your next order
Answer questions to help the Team Member guide you to the perfect treat to satisfy your cravings.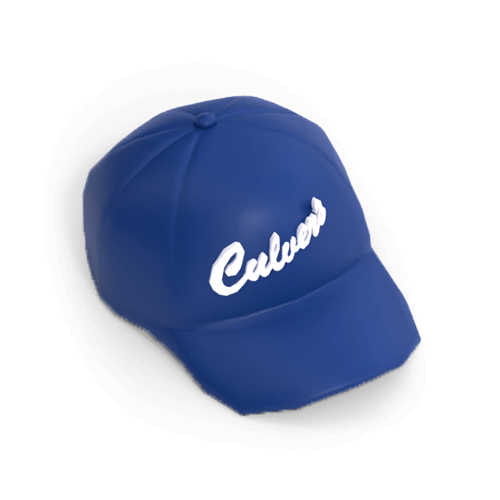 Craving Some Culver's?
Thank You!
One coupon for $1 OFF a Regular Value Basket coming right up! Be sure to check your email.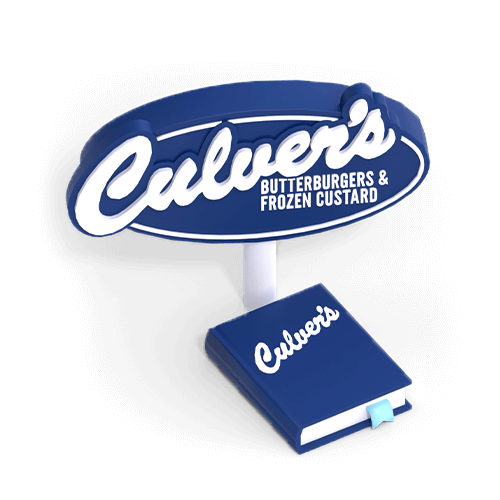 From Our Family to Yours
In 1984, the Culver family opened the very first Culver's restaurant in Sauk City, Wisconsin.

1 of 8

Fun fact: Culver's first table tents were actually foam cups!

2 of 8

Craig Culver was eager to share two of his favorite Wisconsin traditions: ButterBurgers® and Fresh Frozen Custard.

3 of 8

Our passion for fresh, quality ingredients goes back to when George Culver worked inspecting and grading local dairy farms.

4 of 8

The first ButterBurgers® were "scooped" into perfect portions and the fresh beef was pressed to achieve our trademark sear.

5 of 8

Ruth Culver's way of making every guest feel welcome still motivates every team member today.

6 of 8

Lea Culver has always believed we're at our best when we're serving others – not only in Wisconsin but also wherever there's a Culver's restaurant.

7 of 8

Today, there are more than 800 Culver's restaurants across 26 states, and each one stays true to our roots: fresh, wholesome food served with a smile.

8 of 8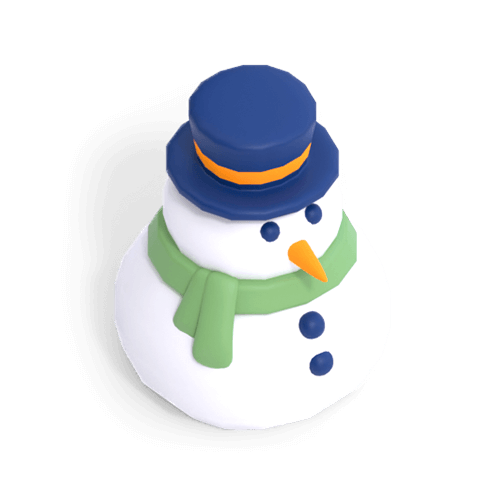 World-Famous Wisconsin Winters
Let's take a tour! Wisconsin winters are long and cold...

1 of 7

But Wisconsin winters have also taught us to find the fun in every situation!

2 of 7

Who's up for snowmobiling? We've got more than 25,000 miles of trails.

3 of 7

Calling all curlers! It's never too cold to get the club together for a game.

4 of 7

Surf's up! The folks in Sheboygan ride the waves year-round. It's known as the Malibu of the Midwest.

5 of 7

Celebrating every season for every reason is a way of life that we share wherever there's a Culver's.

6 of 7

Freezing temps? Cool! Let's all enjoy some Fresh Frozen Custard.

7 of 7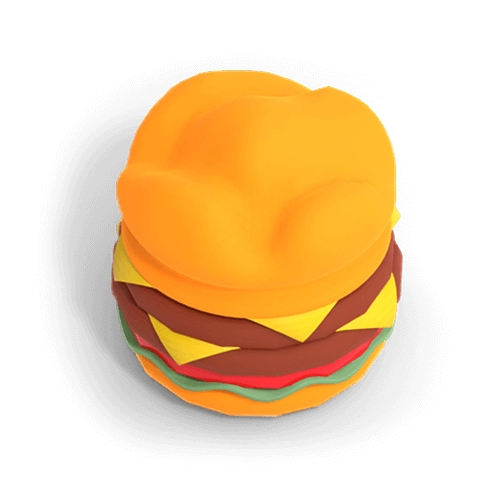 Home of the Hamburger
Burgers go deep into Wisconsin's roots. See how they came to be – and how we continue to celebrate them today.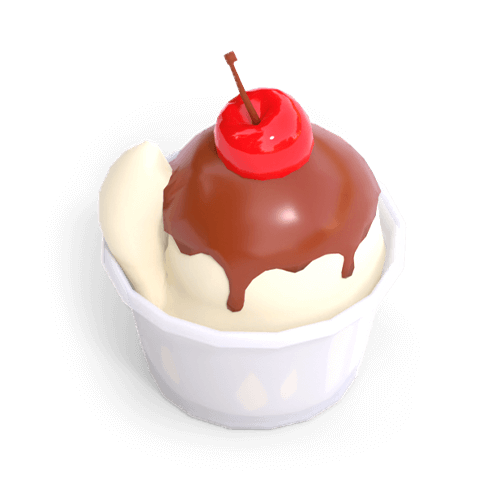 The Scoop on the First Sundae
Did you ever wonder where the first sundae was served? The answer is Berner's Ice Cream Parlor in Two Rivers, Wisconsin.

1 of 6

As the story goes, a customer ordered a dish of ice cream with chocolate sauce on top. Until then, chocolate sauce had only been used in ice cream sodas.

2 of 6

At first, the special treat was only served on Sundays … but soon enough, a young girl asked for it on another day, suggesting they all pretend it was Sunday.

3 of 6

Today, sundaes come with all kinds of different sauces and toppings. Folks have even been inspired to mix it all together – like our Culver's Concrete Mixer®!

4 of 6

If you're ever in Two Rivers, stop by the Historic Washington House to tour Berner's Ice Cream Parlor.

5 of 6

And whenever you're near a Culver's, stop by and let's celebrate all this deliciousness!

6 of 6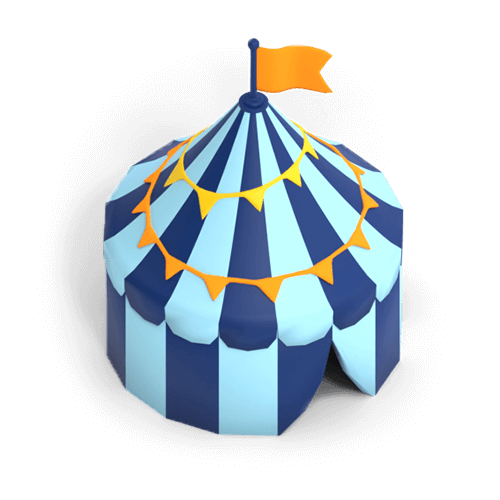 Wisconsin Festival Guide
We've always believed in celebrating each other and the things we love. It's something we learned being raised in Wisconsin where we LITERALLY have a festival for everything…
Beer and Cheese Fest

Two Wisconsin favorites walked into a festival… Our mouths are already watering.

Brat Fest

A chance to throw some meat on the grill and also raise money for charity? Sounds like the perfect weekend.

Sparta Butterfest

Honoring local, award-winning butter makers. With much gratitude from all of us butter eaters.

The Great Wisconsin Cheese Festival

Is it even possible a festival's name could appeal to us more than this does?

Summerfest

Local food traditions and music bring together folks from all over the world. Totally our jam.

German Fest

Heritage = where our hearts are. So naturally, we gotta go…

Lumberjack World Championships

Working hard and having fun. Obviously!

Burger Fest

Honoring the burger is something we do every day – so you ButterBurger® believe we wouldn't miss this one!

Wisconsin State Fair

Fresh food, fun and farming. Pretty much the festival of all festivals if you ask us!

Wisconsin State Cow Chip Throw

We take our love for cows very seriously. Very, very seriously.

Taste of Madison

Think you can try all those local favorites in two days? We relish the challenge.

River Falls Bacon Bash

Hello, all things bacon? Sounds like a pretty deluxe experience.

Warrens Cranberry Festival

Wisconsin farmers grow more cranberries than anywhere else in the USA.1 (Opens in a new tab) You betcha that deserves a party.

Oktoberfest

This one taps into Wisconsin traditions … literally. Cheers to that!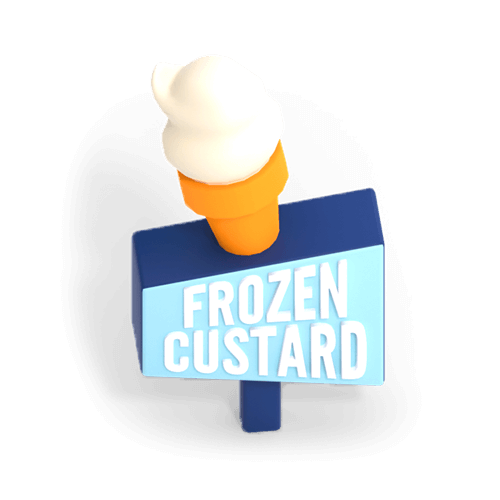 The City That Made Frozen Custard Famous