"I Ate The CurderBurger" Sweepstakes
You wanted it, You're Getting it
What Started as an April Fool's Joke
Is becoming a reality for national cheese curd day on October 15!
If you're among the lucky few to sink their teeth into the VERY limited offering CurderBurger on October 15, you'll have the chance to win a shirt that tells everyone about it. Share a photo enjoying the burger or of your CurderBurger receipt for a chance to win the prize.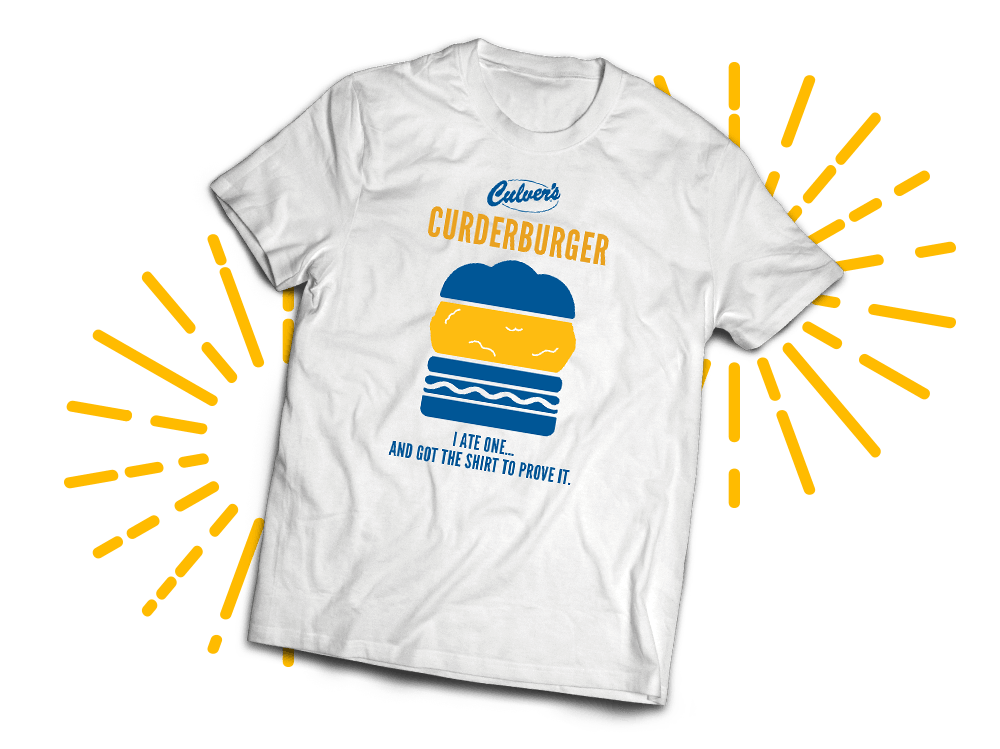 Only 200 lucky winners will get limited-edition t-shirt. But like the sandwich itself, this sweepstakes is only around for a limited time, so act quickly!
Sweepstakes begins October 15th, 2021 at 9 a.m. CST, and ends on October 22nd, 2021, at 5 p.m. CST