Culver's Cravings
Lemon Ice
The Taste of Summer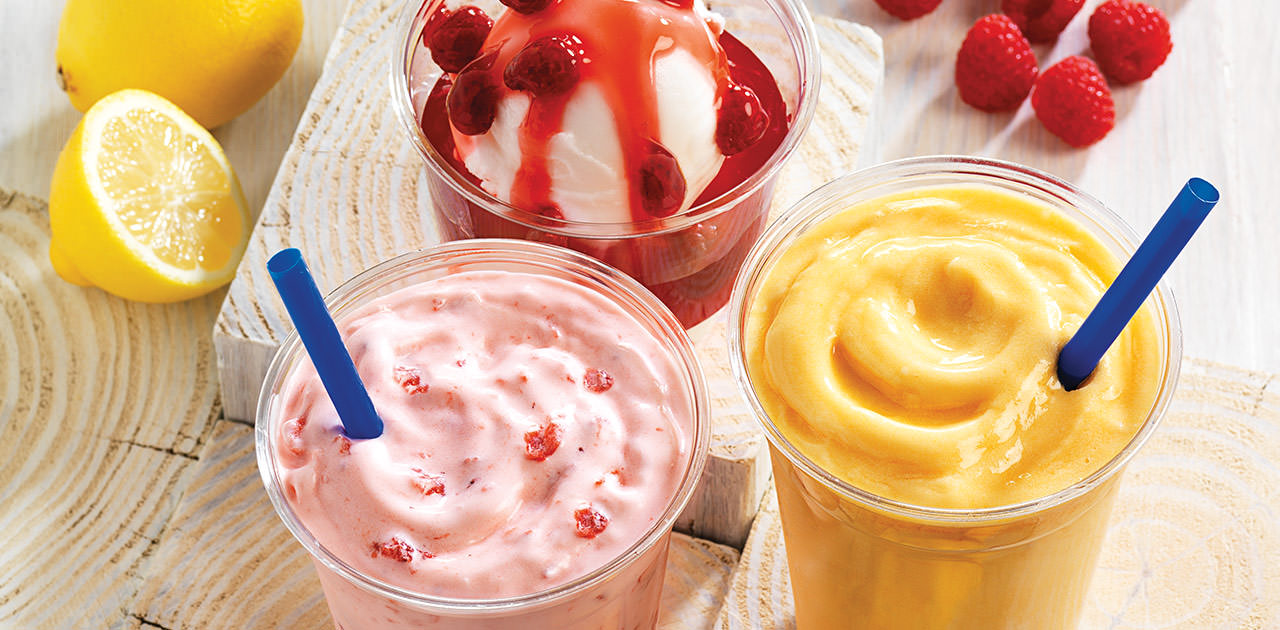 Nothing beats the summertime heat quite like the taste of an icy lemonade. Since many folks have fond memories of getting a glass from a neighborhood lemonade stand, we wanted to recreate that signature summer experience with our own refreshing take: Lemon Ice.
Modeled after the Italian ice shops of New York City, Culver's Lemon Ice is tart and, oh, so sweet. It all starts with real lemonade, frozen into tiny ice crystals for a smooth texture. Bright and fresh, it's the perfect way to cool down on a hot summer day.
Order your Lemon Ice with your favorite fruit topping: strawberry, mango, blackberry, blueberry, red raspberry or strawberry-mango. Those with special dietary restrictions like lactose intolerance can also enjoy it since it's dairy-free.
Get it blended as a Cooler or ask for a Smoothie to have it mixed with our rich and creamy Vanilla Fresh Frozen Custard.
Just like summer, Lemon Ice won't be around forever, so be sure to enjoy it while you can.