Caramel Cashew
Culver's Classic! Our creamy Vanilla Fresh Frozen Custard swirled with ribbons of old fashioned salted caramel and loaded with lightly salted cashew pieces.
Ingredients
Vanilla Frozen Custard : Milk (pasteurized), Cream, Skim Milk, Sugar, Corn Syrup, Egg Yolk (pasteurized), Guar Gum, Mono and Diglycerides, Locust Bean Gum, Carrageenan, Natural and Artificial Vanilla Flavor. CONTAINS MILK, EGG
Cashews : Cashews, Vegetable Oil (Peanut, Cottonseed, Soybean and/or Sunflower Seed), Salt. CONTAINS CASHEWS
Salted Caramel : Corn Syrup, Sweetened Condensed Skim Milk (Skim Milk, Sugar, Corn Syrup), Sugar, Water, High Fructose Corn Syrup, Cream, Butter, Salt, Mono and Diglycerides, Sodium Bicarbonate, Xanthan Gum, Natural Flavor. CONTAINS MILK
Get Caramel Cashew Near You
Get your flavor forecast:
Join MyCulver's for a monthly Flavor of the Day
calendar delivered right to your inbox.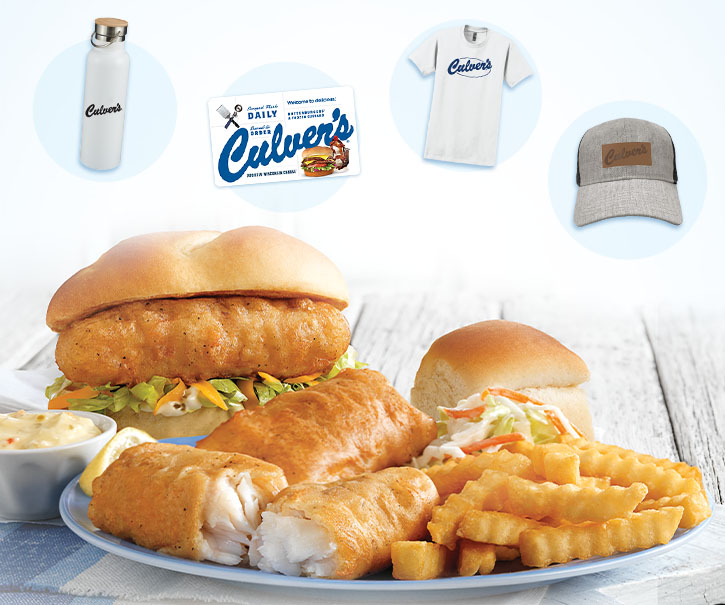 Come and catch one of our daily prizes! When you give it a try, you're entered for the Grand Prize too.
Sweepstakes runs until April 9.