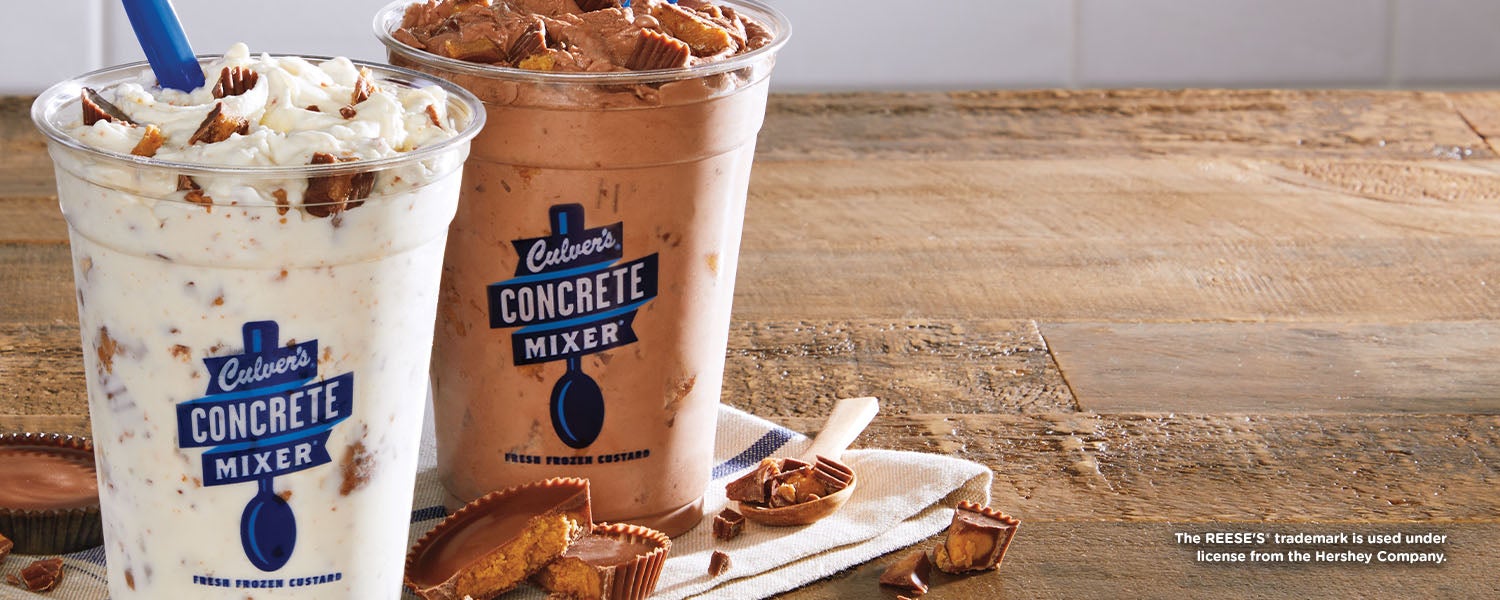 Concrete Mixers®
Made With Reese's®
Creamy Fresh Frozen
Custard with a
Peanut-Buttery and
Chocolatey Twist
What Concrete Mixer will you create? Make Your Next Visit Delicious
With our premium Vanilla and Chocolate Fresh Frozen Custard as a base, anything's possible. Let us handcraft your dessert any way you'd like.
Step 1
Pick a Mini, Small, Medium or Large size of Vanilla or Chocolate.

Step 2
Be adventurous. Pick any two mix-ins or toppings and order your dessert just how you like.
Ooey Gooey
---
Salted Caramel
Chocolate Syrup
Mint
Hot Caramel
Hot Fudge
Marshmallow Crème
Espresso
Reese's Peanut Butter
Whipped Cream
Chunky
---
Cookie Dough
Brownie Pieces
Granola Clusters
Sugar Cookies
Candy Sprinkles
Eli's Chocolate Cake
Eli's Cheesecake Pieces
Fruit
---
Bananas
Blackberries
Blueberries
Wild Cherry Topping
Peaches
Raspberries
Strawberries
Additional charges may apply for nuts.