Culver's of Angola, IN - Wayne St - Coming Soon!
Locally Owned and Operated
Online ordering not available

Get The Scoop With Alexa
Enable the Culver's skill for Amazon Alexa and just say "Alexa, ask Culver's: what is the Flavor of the Day?" to hear about the current Flavor of the Day, upcoming flavors and more.
---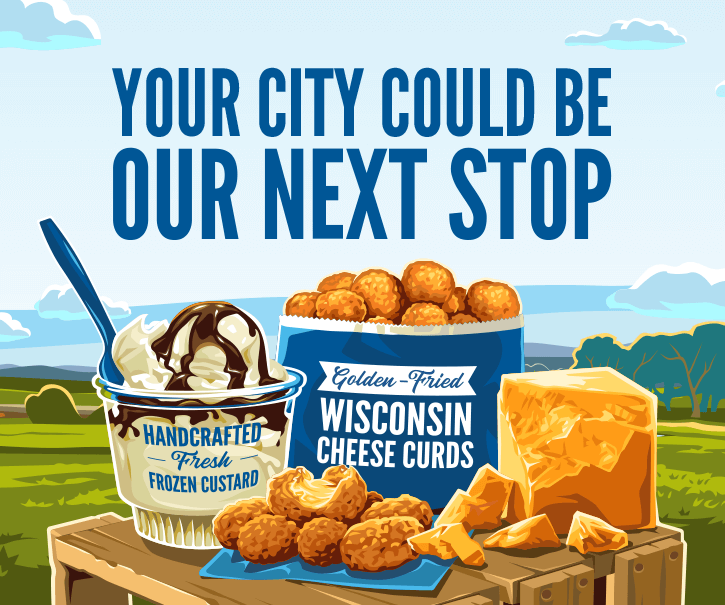 Nominate your city for a chance to put it on our map - taste Wisconsin Cheese Curds and Fresh Frozen Custard and win delicious prizes!
Sweepstakes runs May 9-June 5