Our Communities
One Big Family
Michigan Restaurant Team Members Support One Another and Community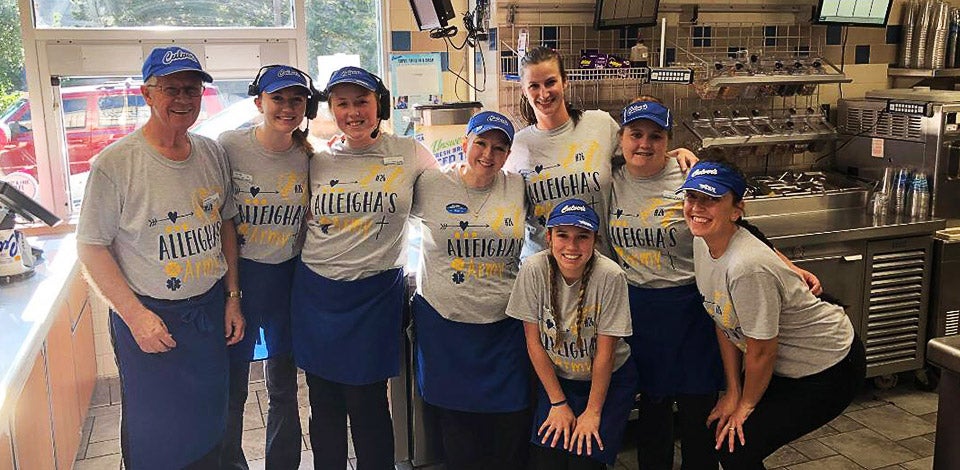 Since 2009, the Culver's of Cadillac, Michigan has raised and given back over $125,000 to its local community through many different fundraisers, Share Nights, donation drives, bell ringing and so much more.
The restaurant's general manager, Chantal Fitzgerald, explained that supporting her community is "second nature."
"Without the community, we don't have a business," Chantal said. "It's the community that comes in every day and purchases from us, so we want to give back to them."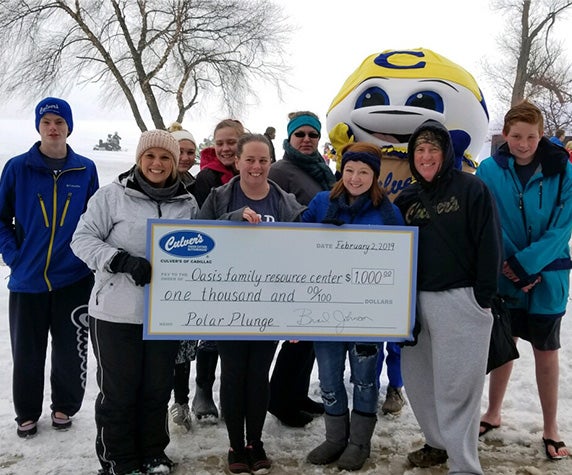 Each month, the restaurant volunteers together to help make a bigger impact. Whether they are cleaning up a nearby sand dune or ringing bells in the cold for the Salvation Army, the team is always excited to pitch in.
Through twice-weekly Share Nights for nonprofit organizations to donating $100 to the local high school for every touchdown the varsity football team makes during its games, the restaurant is continuously building community partnerships.
"Community is togetherness. It's family. Everybody is there for everybody." – Chantal Fitzgerald
Other ways the restaurant gives back are fundraisers for the local FFA, adopting families during the holidays and providing them with gifts, and partnering with Michigan Blood during its Pint for Pint events. One year, the restaurant worked with Sleep in Heavenly Peace (an organization that builds beds for foster families) and offered its parking lot to the organization for building space.
"Supporting our community is something my entire restaurant is passionate about," Chantal said.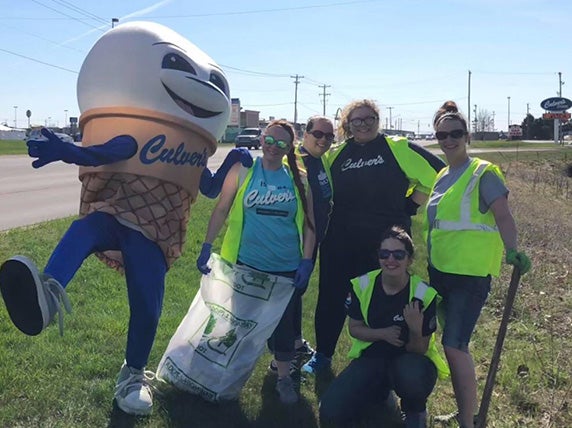 The restaurant's generosity, care and support for the community doesn't stop there. They also look out for one another, caring for all the team members like a family.
"There is no other way to describe my team other than family. For me, family is always first," Chantal explained. "If someone has something going on in their life, I'm going to do what I can do to make sure they are able to be there for their family and know that they have a job to come back to."
In July of 2018, a Cadillac team member was involved in a life-threatening car accident right in front of the restaurant and had to be airlifted to Grand Rapids, Michigan. The restaurant hosted a Share Night to raise funds for the team member. In just five hours, the community raised over $5,000 for the team member and their family.
"It was very overwhelming and emotional to see such a great turnout. It proved in that moment that our community is so outstanding," Chantal said.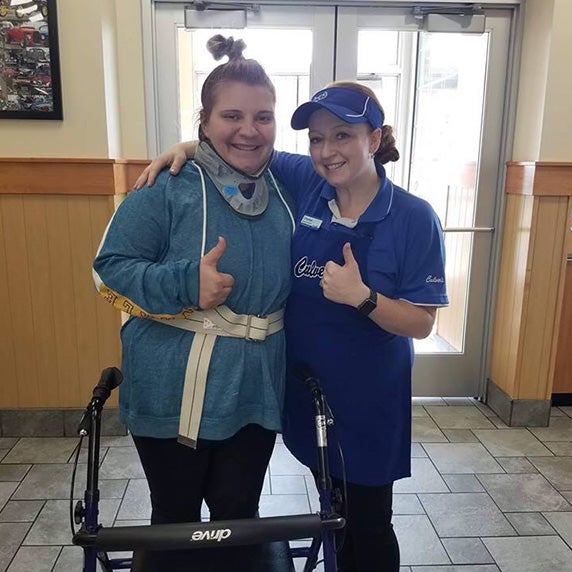 It's events like these and so many others the restaurant hosts on that make the community of Cadillac, Michigan, feel so special to Chantal.
"Community is togetherness. It's family," Chantal said. "Everybody is there for everybody."
Does your local Culver's go above and beyond in giving back to your community? Tell us about it on Facebook or share a photo with us on Twitter or Instagram using #culvers.