Thank You Farmers

®

Project
Feeding the Future Together

Being from Wisconsin is why we have a heart for agriculture that inspires us to advocate for the positive impact it has on the world.
Through the Thank You Farmers Project, we're passionate about sharing our appreciation for farmers with guests so they feel connected, investing in agricultural education to ensure the next generation of agricultural leaders is engaged and capable, and supporting climate-smart agricultural efforts that produce nutritious food for a sustainably vibrant food supply.
Since 2013, Culver's and our guests have donated more than $4 million through the Thank You Farmers Project.
Here's how you can get involved: Attend and support local Thank You Farmers Project fundraisers and events at your Culver's. You can also make a donation directly to the National FFA Foundation.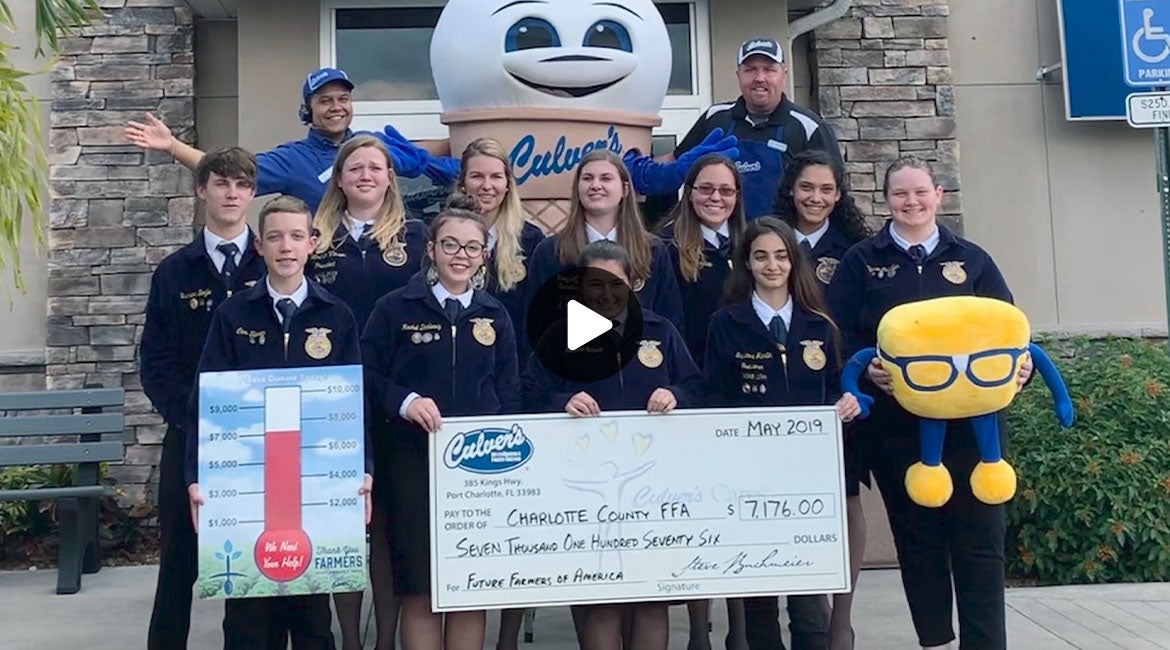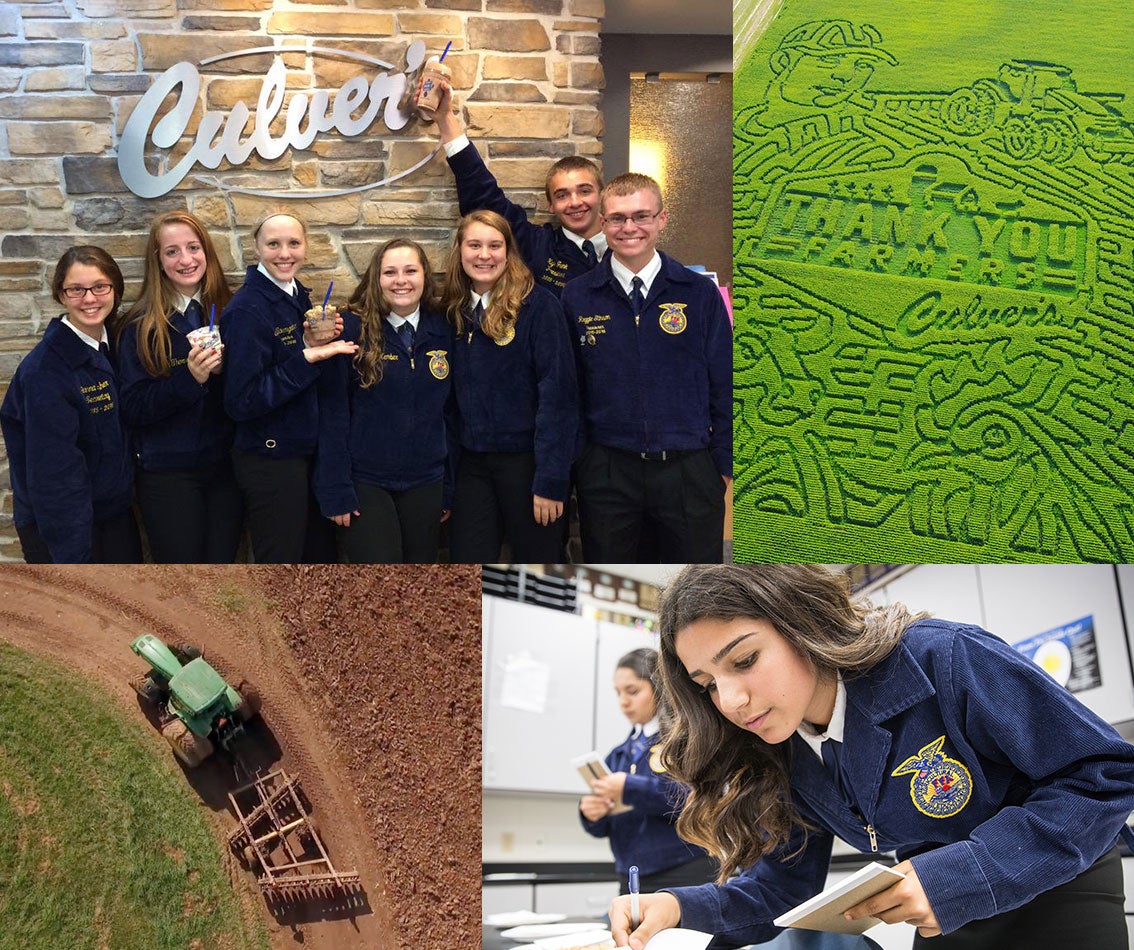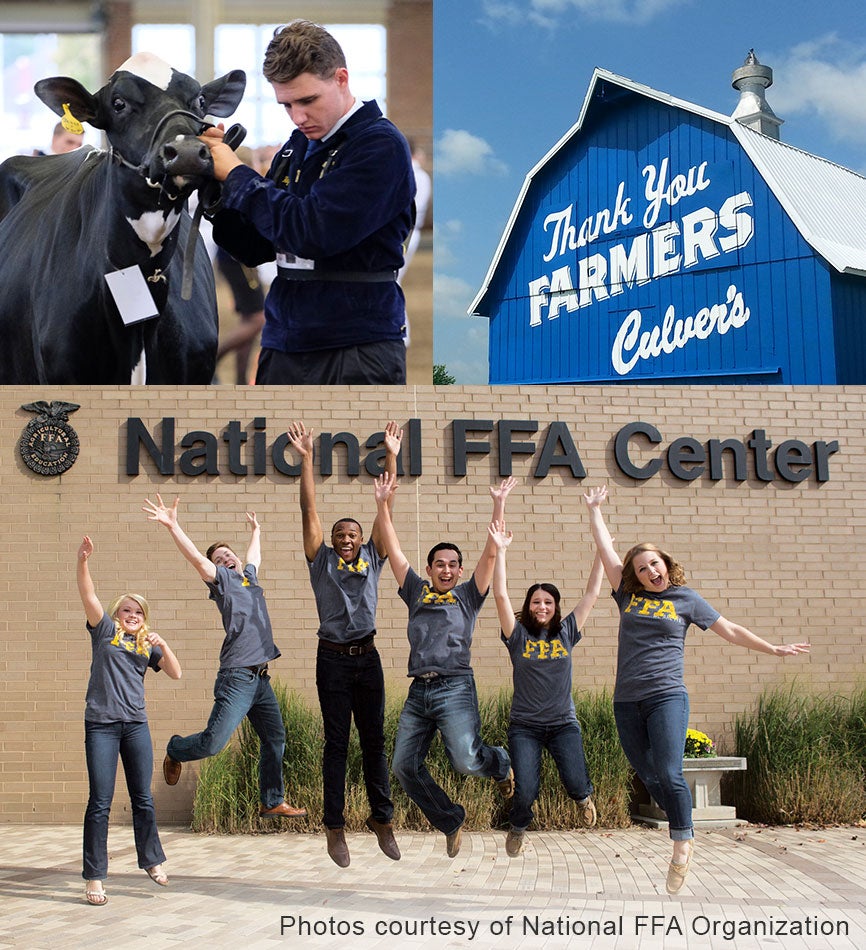 Measuring our Impact
Over $4 million donated to agriculture
$100,000 given to FFA Essay Contest finalists
Over 3,500 essays submitted to the FFA Essay Contest
Joined 150+ members of the Decade of Ag movement working to create a sustainable future for our communities.
Four blue barns in the Midwest painted with messages of gratitude
200,000 scoops of Fresh Frozen Custard served at the National FFA Convention & Expo in Indianapolis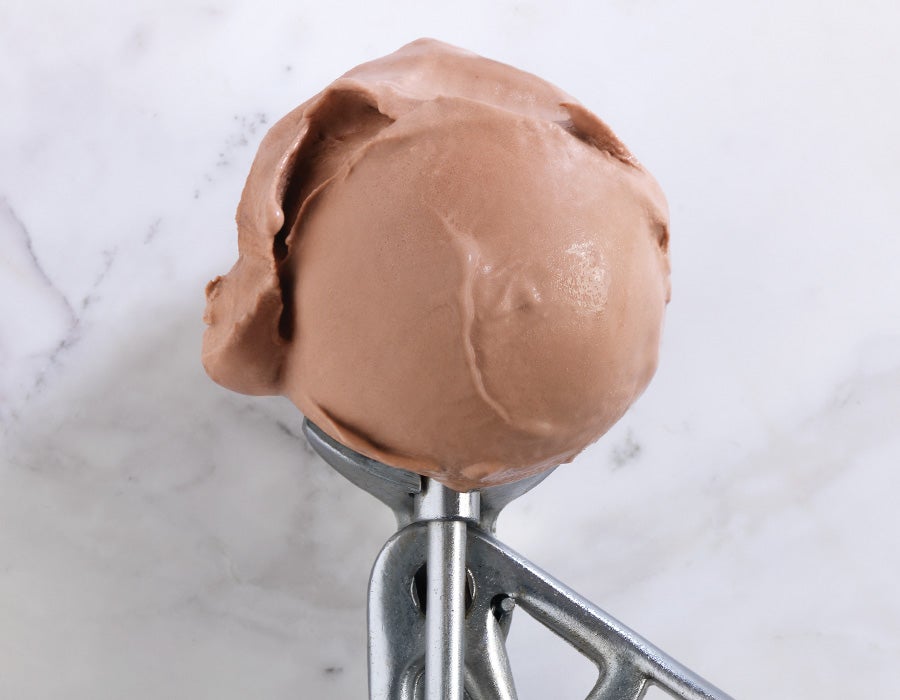 Scoops of Thanks Day
Since 2016, our restaurants have celebrated young agricultural leaders with our annual Scoops of Thanks Day fundraiser. During this event, you receive a single scoop of Fresh Frozen Custard in exchange for your $1 donation to local FFA chapters or other local agricultural education organizations. Not only does helping ensure our future food supply feel good, but it also tastes good!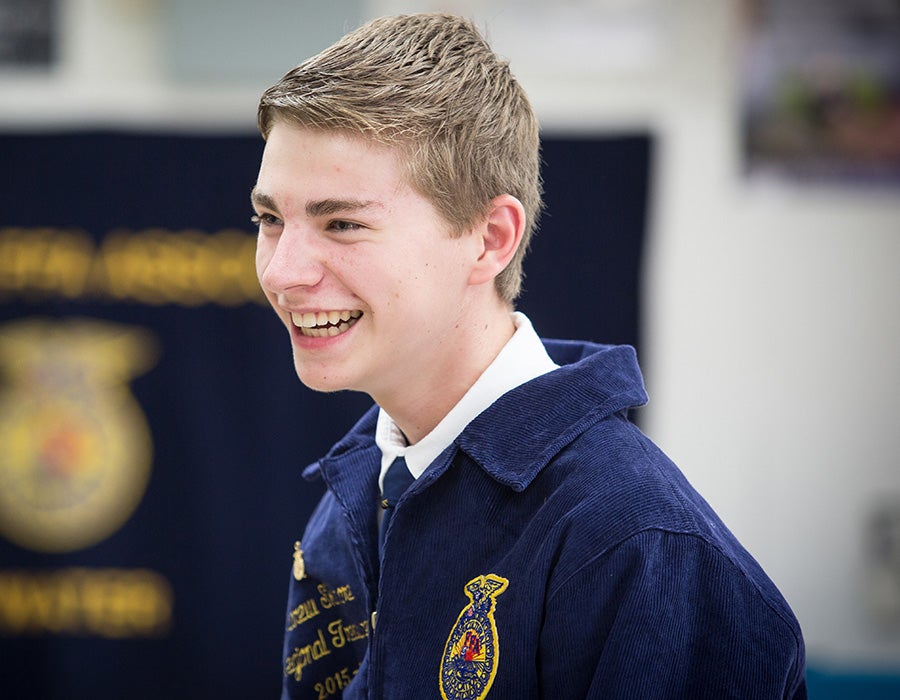 Blue Jacket Program
Whether they're at the national FFA Convention & Expo, hosting a Share Night at your local Culver's restaurant or advocating for agriculture in their communities, FFA members wear their signature blue corduroy with pride. But not every member can afford one. Through our blue jacket program, we give deserving members their very own FFA jacket.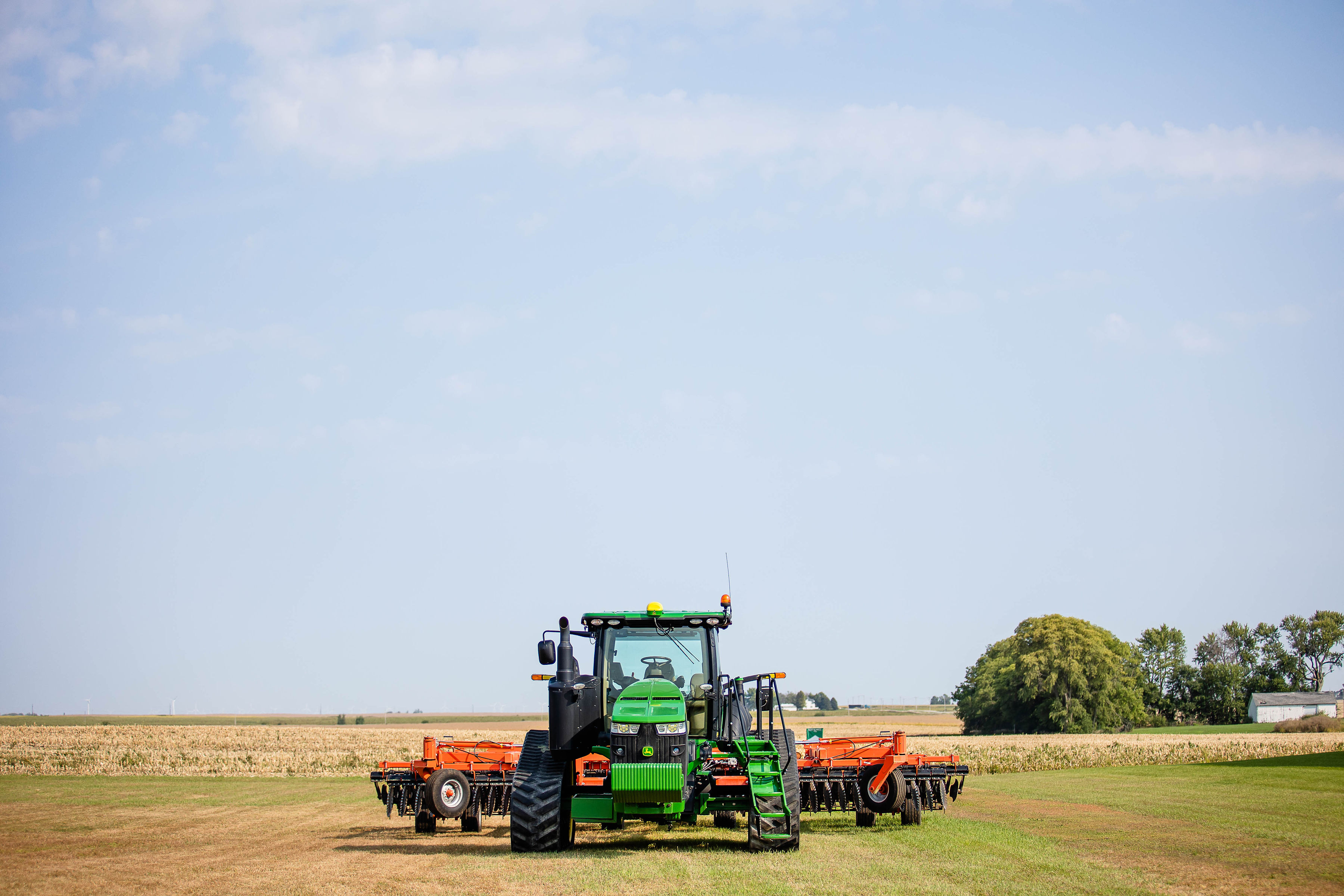 Decade of Ag
We believe finding solutions for sustainable, climate-smart agriculture is more important now than ever. Through our Thank You Farmers Project, we search for ways to support our agricultural leaders, current and future.
Through Decade of Ag, we're able to collaborate with more than 150 individuals and organizations who are part of USFRA's movement, and we're proud to support the effort toward a better future.
Why FFA
We love working with folks who share our passion for food. One group that's leading the way toward feeding the future is the National FFA Organization. Its mission is what ensuring tomorrow's food supply is all about: to prepare generations to come for the challenges of feeding, growing and harvesting food on a growing planet. To the FFA, feeding the world is a science, a business and an art.
Because we care so much about what we serve–and what you eat–how could we not champion this great organization?
Sponsorships
Culver's is proud to support these organizations in feeding the future.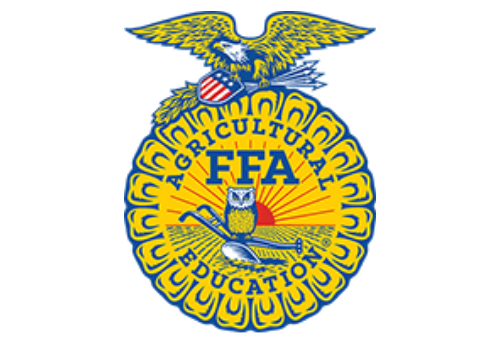 FFA is the premier youth organization preparing members for leadership and careers in the science, business and technology of agriculture.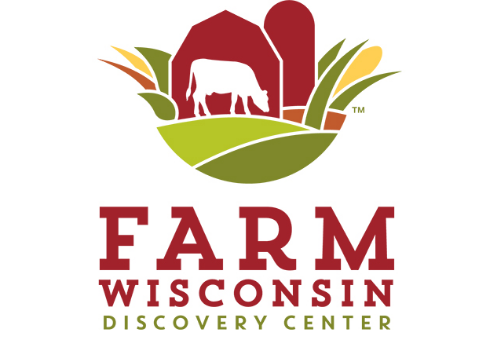 Culver's is proud to have donated $250,000 to the Farm Wisconsin Discovery Center, where guests go to learn about everything from what they eat to how it's grown.
Culver's supports the U.S. Farmers and Ranchers in Action's (USFRA) Decade of Ag movement, which brings together people and organizations with a shared vision for climate-smart agriculture.
More Ways We Give Back
Culver's restaurants around the country support the Thank You Farmers Project in their own ways as well. Here are some of the many ways local Culver's celebrate and give back to their agricultural communities.
$1,500 donated by Culver's of Venice, Florida, to local FFA members who grow food for their school.

More than $50,000 donated to agricultural education by five Culver's in Indiana.

Culver's of Prescott Valley, Arizona, began a "Give $1, Get $1" fundraiser that helped it become the local FFA chapter's biggest contributor.

Culver's of Dixon, Illinois, raised nearly $11,000 to kick-start an agricultural program at Sauk Valley Community College.

$1,500 donation by Culver's of Onalaska, Wisconsin, helped rebuild a local FFA chapter and increase membership.