Our Communities
From True Blue to Ivy League
Culver's Team Member Headed to Harvard This Fall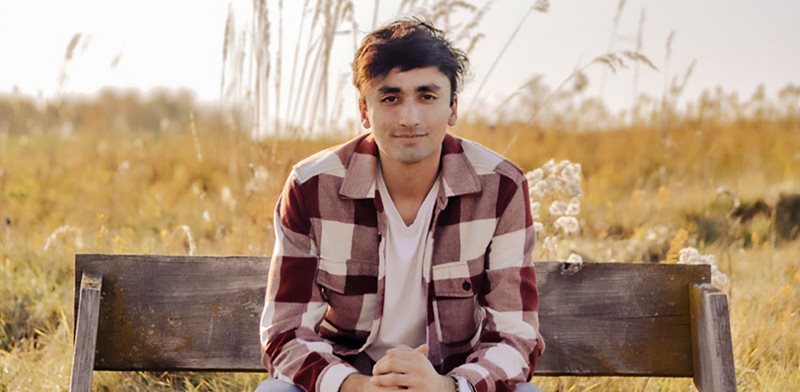 Since 1984, True Blue Crew™ members have continued to make their mark on the world, one ButterBurger® at a time. Culver's crew member Tomas Gonzalez is one shining example of that. From Chile to Wisconsin, his journey has led him to a Harvard University acceptance, a Culver's management position and a very bright future.
Tomas was born in Chile and moved to Madison, Wisconsin, at the age of six after a massive earthquake wreaked havoc on his community. Shortly after the natural disaster in his home country, his mom made the choice to move their family to Madison to start a new journey.
"The transition was difficult," Tomas said. "We didn't speak the language; we were relatively poor and we had to leave everyone we knew behind to start over."
Growing up, Tomas' mom always told him that he had been born with perfectly combed hair, already the picture of a star student. So, it only makes sense that his mom's nickname for him became "mi estudiante" or "my student." His family prioritized work before play, and with that, Tomas developed a meticulous way of getting things done and getting them done well. "Those learned traits propelled my success in academics and eventually in the workplace," Tomas explained.
In true Wisconsin fashion, Tomas first experienced Culver's shortly after his family moved to the United States, and it became a place they would go when they were looking for a treat. When he began looking for employment, Culver's felt like the perfect place. When he was 15 years old, Tomas was brought on as a team member at his local restaurant.
Since joining the True Blue Crew, Tomas has dedicated over 3,000 hours to his restaurant, and at the age of 16, he became one of the youngest restaurant managers in Culver's history.
"Becoming a manager at a young age was a humbling experience," said Tomas. "I worked hard to not only perform the operations of the restaurant well, but also to get to know and care about the 80+ team members I would manage at any point."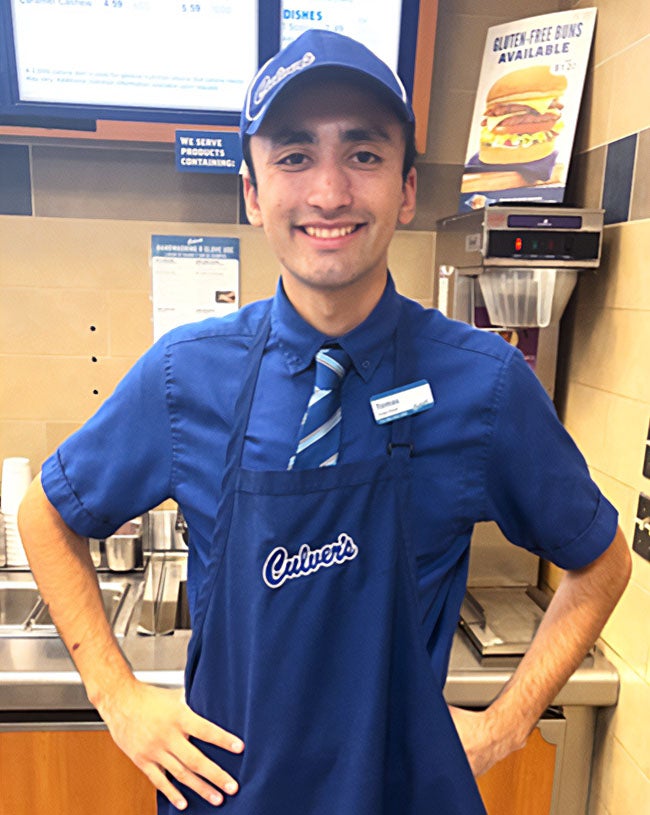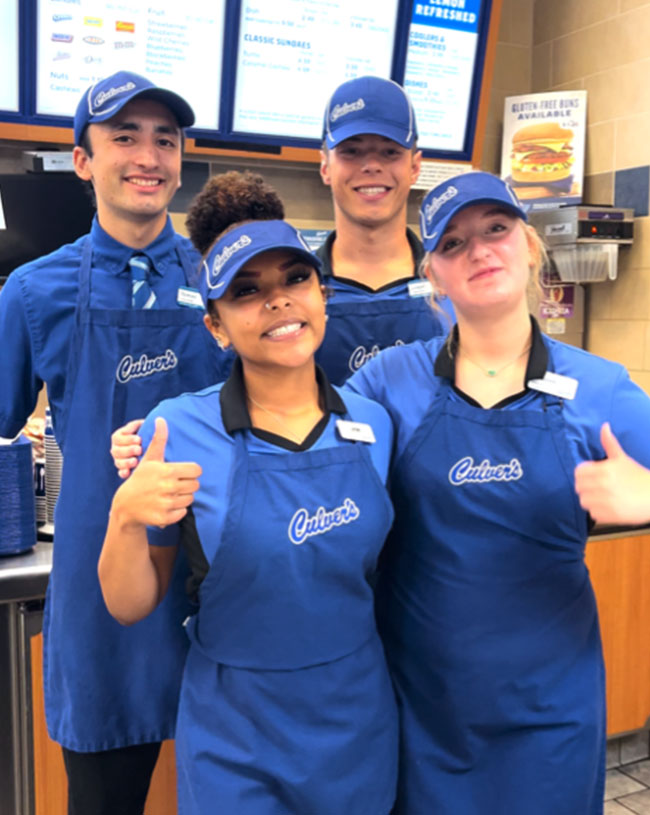 In addition to putting smiles on guests' faces and dedicating ample time to his studies, Tomas had his mind set on one goal in particular: Harvard. Attending Harvard University had been a dream of his since middle school. "To me, Harvard was symbolic of the sacrifices my parents made and represented the bright future I could have in the United States," Tomas explained.
This dream became a reality on a very special day in March of 2023. Tomas was hard at work, serving up ButterBurgers and Fresh Frozen Custard, when he stopped to check his phone while on a break. He had received an email that would change his life forever.
He had been accepted and would be attending Harvard University in just a few short months.
"When I found out, I quickly took a screenshot and sent it to close family and a group chat full of friends," Tomas said. "I went back to the kitchen with a pounding heart and an electric feeling all throughout my skin."
With his sights set on Harvard, Tomas received another surprise when he was notified that he had been awarded the Culver's Foundation Scholarship.
The Culver's Foundation Scholarship was established to assist team members who plan to continue their education in college, graduate, or vocational school programs. To date, the Culver's Foundation has awarded over 4,300 scholarships to Culver's team members and a total of over $6.8 million dollars in assistance.
"Culver's has played a tremendous role in my life," explained Tomas. "Winning the scholarship is the cherry on top of everything Culver's has done for me."
When asked about the No. 1 skill he's learned as part of the Culver's family, Tomas says it's been how to work with people and become a better leader – one who feels ready to take on an Ivy League university.
Tomas is planning to focus his studies on computer science at Harvard in the fall semester of 2023. Above all, Tomas expressed that he hopes to make a positive impact on the world through the leadership skills he's gained.
Do you know a Culver's team member making a difference in their community? Share their story with us on Facebook, Instagram or Twitter.