Our Communities
Oregon's Little Culver's

®

:
The Smallest Culver's With the Biggest Heart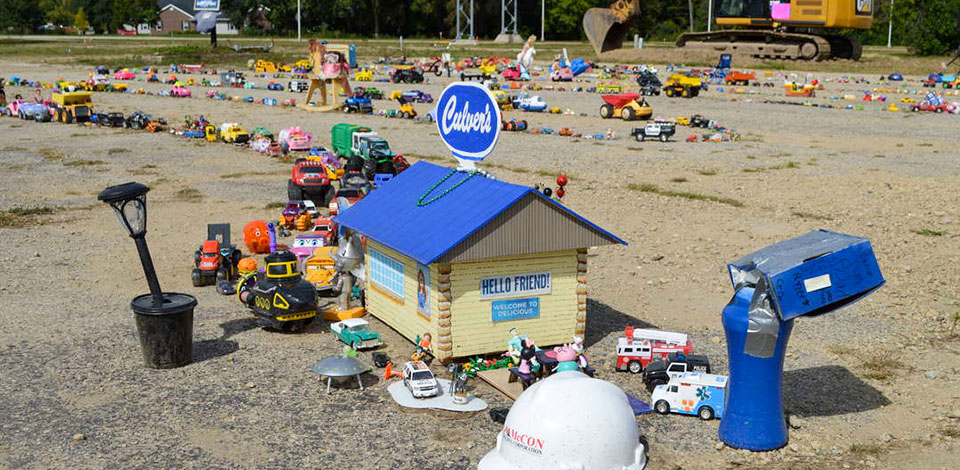 If we told you that people willingly joined a drive-thru line totaling 1,641 cars, would you believe us?
Every Culver's lover knows that the prospect of ButterBurgers and Fresh Frozen Custard moving closer to home is exciting. However, when the small south-central town of Oregon, Wisconsin, caught wind that a new Culver's location was planned for the area, they took this excitement to the next level.
Oregon native Dana Terrian is no stranger to Culver's, having been a superfan for around 20 years. Upon hearing that a new Culver's was planned for the area, Dana could hardly wait. "I was excited," Dana explains, "and I was waiting for the bustle of construction and wanting to be connected to the action."
This excitement led Dana to open Culver's a little earlier than expected.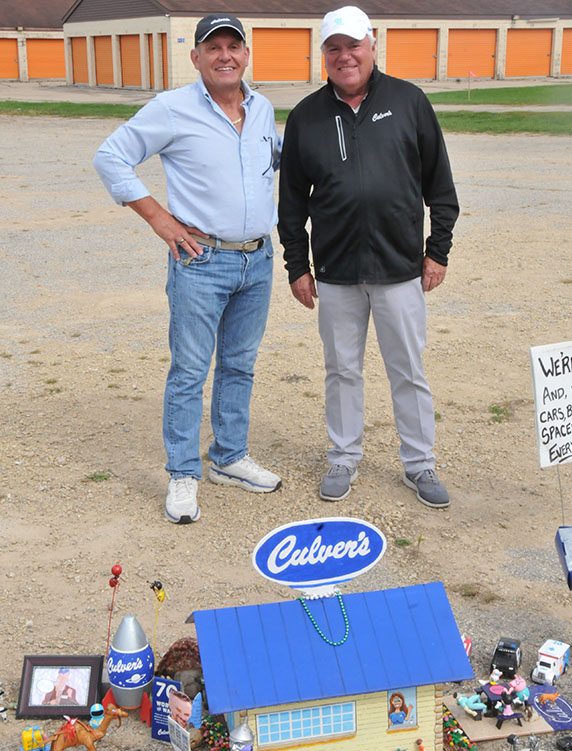 Dana crafted a small replica of Culver's, now affectionately known as "Little Culver's," and planted it a few blocks away from Culver's planned location. Dana's motivation for building Little Culver's was simple: "It's a great way to create awareness of such a positive new social destination, and honestly, it was a gentle, humorous poke in the ribs to start construction." Complete with a True Blue Crew member and a drive-thru lane, Dana's Little Culver's was open for business.
News of the tiny attraction quickly spread, and soon, community members flocked to take pictures and add cars of their own. What had started as three toy cars grew into an expansive caravan featuring race cars, tractors, monster trucks and the occasional action figure.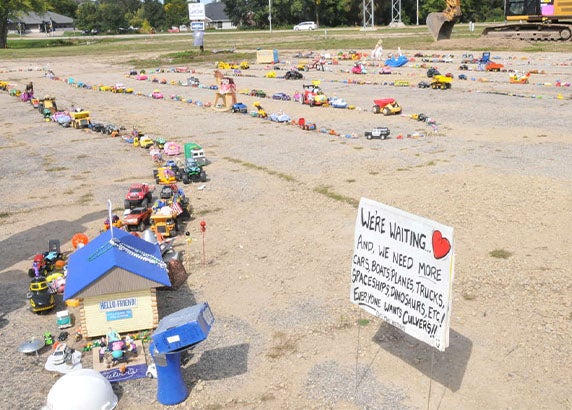 As the official groundbreaking of Culver's grew near, many wondered what the future held in store for the toy cars that lined the drive-thru. We didn't want this community's generosity to go to waste, so with the help of the local FFA chapter, they pitched in to round up each of the 1,641 toy cars and donated to them to a local Goodwill. Now, they have the opportunity to delight all over again.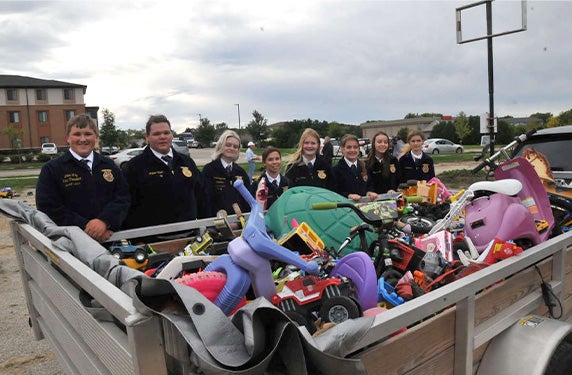 "Little Culver's and its drive-thru line was a wildly successful provocation of public goodwill and enthusiasm," Dana said. "The whole summer has just been one long feel-good experience for everybody! And it continues through new friendships and connections that were made amongst everyone."
We asked Dana what his first order will be. His answer? "I think my first order will be a double ButterBurger basket, make it Deluxe with bacon and cheese, a large cold Root Beer, a side order of Onion Rings... And, add some Cheese Curds. And a double-scoop dish of the Flavor of the Day... "
Keep up to date with the Oregon Culver's opening and restaurant openings nationwide.