Signature Stories
From Wisconsin With Love:
A Summer of Smiles
After more than 11,000 miles, 20,000 smiles, 14 states and 17 cities, the From Wisconsin With Love tour has come to a close. We're humbled by the countless happy faces we saw, the Culver's memories you shared and the "mmms" we heard from folks who had never tried a Wisconsin Cheese Curd before (you made Curdis proud)!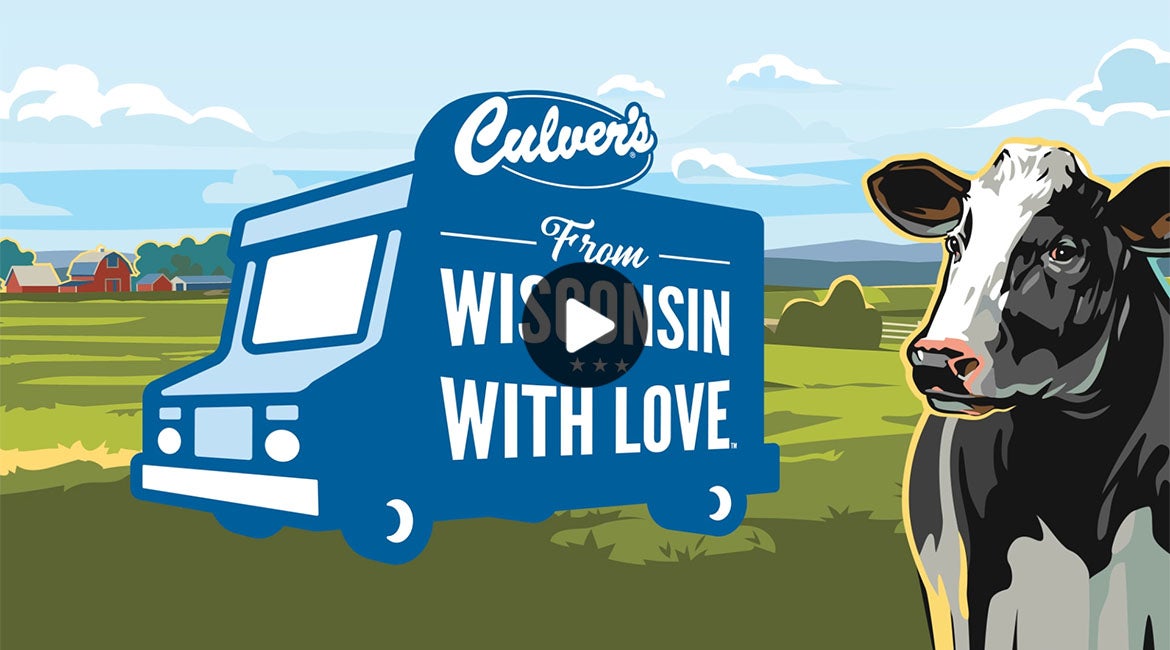 More Than a Food Truck
Our From Wisconsin With Love tour gave us the chance to thank our loyal guests for supporting us and introduce new friends to what we mean by "Welcome to Delicious." Guests were able to sample free Vanilla Fresh Frozen Custard with toppings as well as our Wisconsin Cheese Curds, all in a setting that made them feel like they were visiting our home state of Wisconsin.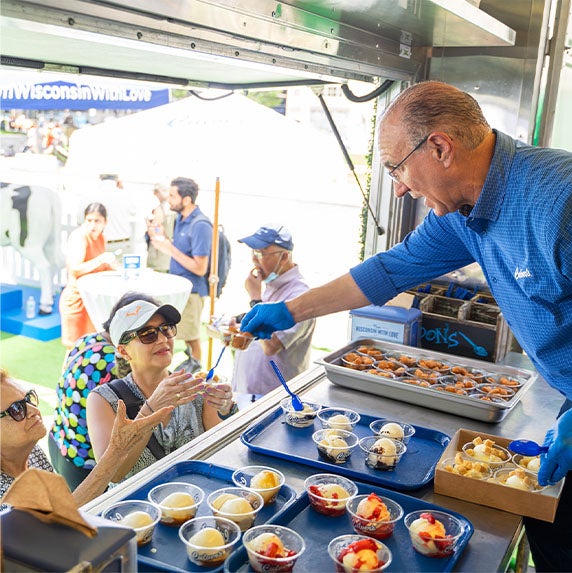 From a cheese sculptor who carved custom city cheese art to a donation "piggy bank" cow statue, an interactive display with Wisconsin fun facts and even a real cow (really!!), everyone who visited was surrounded by the sights and sounds of Wisconsin. But there was one other piece that truly welcomed guests: our True Blue Crew team members! This group shared what Culver's is all about: small town hospitality.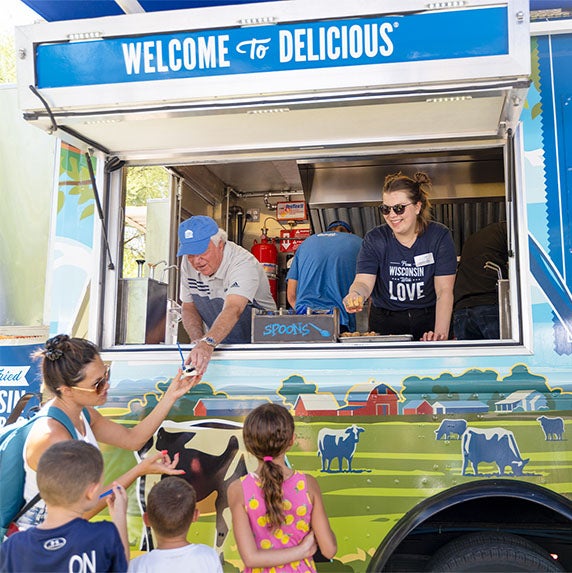 Supporting Our Communities
A genuine commitment to enriching our communities is a passion that unites owner-operators across more than 880 Culver's restaurants in 26 states. That's why we worked with charity partners in each city we visited to highlight our charitable giving program and bring more visibility to how neighbors are helping neighbors, right in that community.
And since every community is unique, Culver's owner-operators identified specific needs in each community with a tour stop and organizations that support work in those spaces. This ranged from food banks that used donations to purchase and distribute food in their local areas, agricultural education organizations that put donated dollars to furthering their educational programs for future agricultural leaders, healthcare organizations whose donations will be used to support outreach efforts, and more – each one leaving a unique mark.
$147,500 total dollars donated to local charities
We're so appreciative of what these organizations do every day in the communities we call home and are proud to support them as they pursue their respective missions – thank you!
Thanks for Coming!
To everyone we met, thank you for coming to see us! And for those who couldn't make it, we'll see you next time!