Thank You Farmers® Project
Waupun FFA
Growing Tomorrow's Leaders and Connecting Students with Careers at Culver's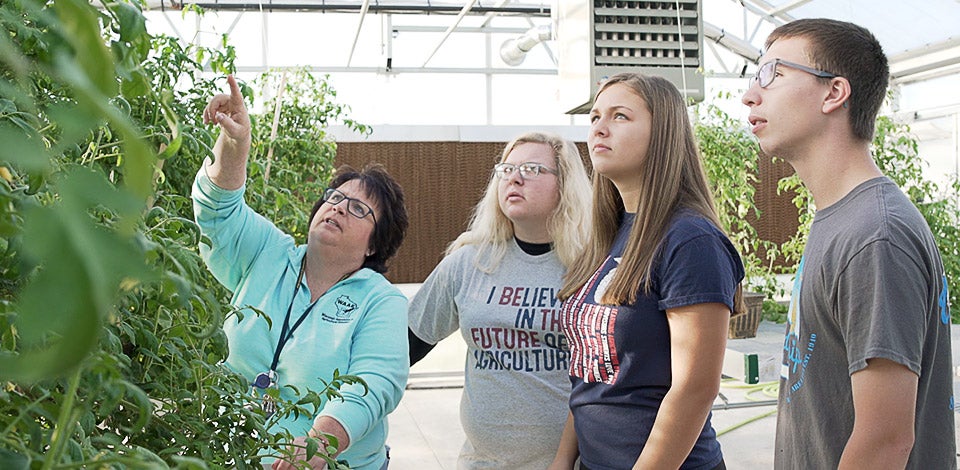 As part of our Thank You Farmers® Project, we are committed to ensuring the future of our nation's food supply by supporting organizations like the National FFA. When our guests donate to the Thank You Farmers Project, that money directly helps fund local FFA chapters.
In Waupun, Wisconsin, the FFA chapter is working hard to give their students a robust agricultural education thanks to support from their local community and Culver's.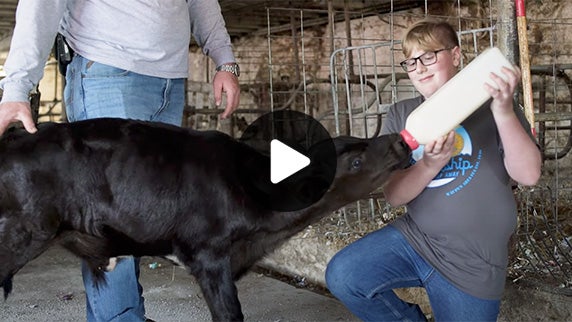 The Waupun FFA chapter educates students through hands-on learning opportunities like the use of greenhouses, animal care rooms, aquaponics labs and interactive classrooms with technology like a combine simulator.
"When companies invest their money in those opportunities, it truly makes a difference for the kids. We are building our communities, and Culver's is a big part of that," said Waupun teacher and FFA advisor Tari Costello.
"We are building our communities, and Culver's is a big part of that."
– Tari Costello, Waupun FFA Advisor
The chapter also helps give students introductory experiences like showing animals at the local county fair. Local farmers mentor and support students through the process.
"It gives me a lot of confidence knowing there are organizations like Culver's out there to support the industry," said farmer and mentor Ronna. "Our future leaders are sitting in classrooms, wearing the blue jacket," said Ronna. "I feel confident that our industry's future is really bright."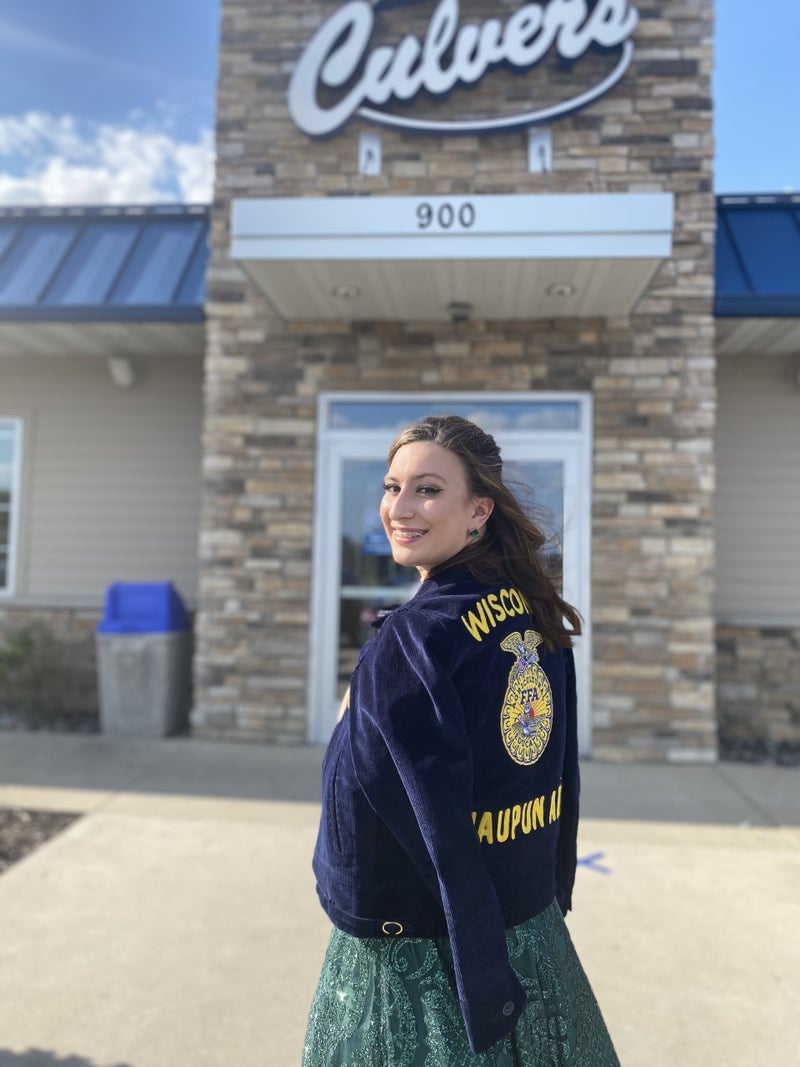 To inspire future agricultural leaders, part of the FFA's mission is to make a positive difference in the lives of students by developing their potential for career success. FFA encourages members to take part in Supervised Agricultural Experiences (SAE) to provide them with real-world work experiences they can carry with them as they begin their careers.
Samantha, Waupun FFA member and officer, also works at her local Culver's restaurant. She was motivated to apply for a job there because she knew how much her local restaurant has supported her FFA chapter.
"Culver's really supports the fact that we need our farmers and careers in agriculture to keep our communities going," Samantha said.
Samantha uses her job at Culver's as her SAE, which gives her the opportunity to gain experience in food safety, hospitality, food service and more. Samantha even earned a gold rating at the state level by submitting her SAE as a food science proficiency.
To learn more about how Culver's is helping to ensure our population's future food supply by supporting our country's future agricultural leaders, visit the Thank You Farmers Project page.