Our Communities
Welcome to Delicious
Family Gives Exchange Students Taste of Culver's

®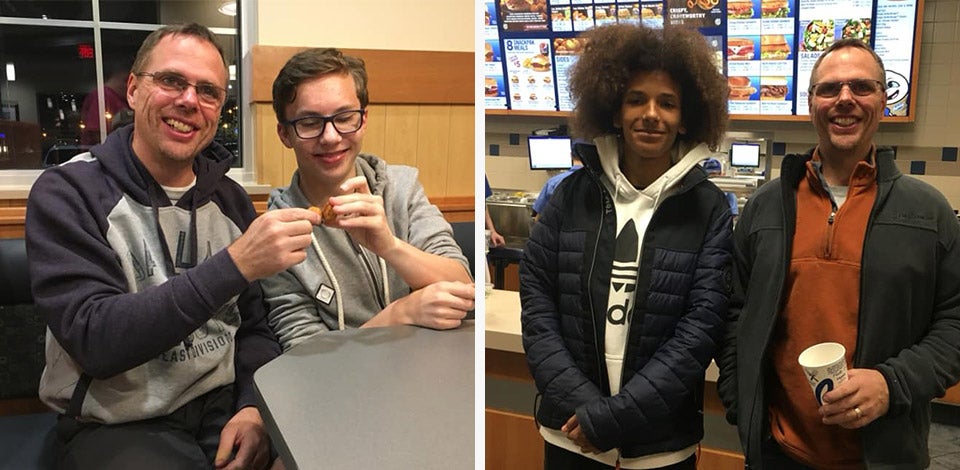 We're proud to have loyal guests all around the country—and all around the world. Chris Iverson David is doing her part to introduce Culver's to some special visitors.
Each year, Chris, her husband and their two teenage sons host an exchange student from Potsdam, Germany, in their Sioux Falls, South Dakota, home. They introduce the students to American life by taking them sightseeing, introducing them to life on a farm, attending a football game and bringing them shopping at grocery stores and the mall. What the students are usually most excited about, said Chris, is trying American food.
"They can't believe how good it is!"
To give them a taste of American cuisine, Chris brings them to Culver's. The students are eager to try one of the most iconic American foods: the burger. On their first stop at Culver's, the students always order a ButterBurger®, and the David family also orders a selection of sides for them to try, including Wisconsin Cheese Curds. Culver's is a highlight of their American experience and, although there are many new restaurants the students could try, they always ask to return to Culver's.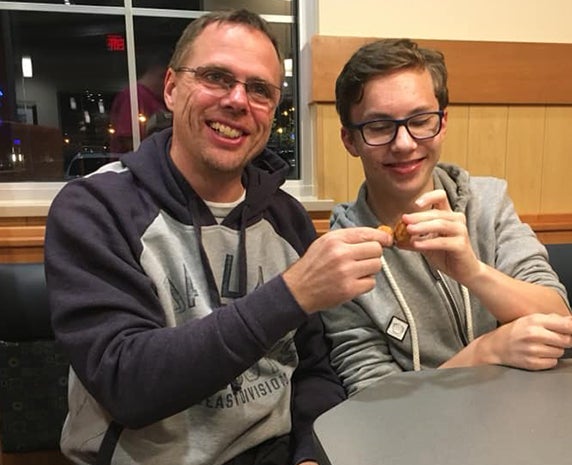 Cheese curds are always a hit. The family's first exchange student, Niklas, had never heard of a cheese curd, but upon taking the first bite, he declared, "I LOVE cheese curds!"
"It's fun to see their expressions as they try new things," explained Chris. "Their eyes light up. They can't believe how good it is!"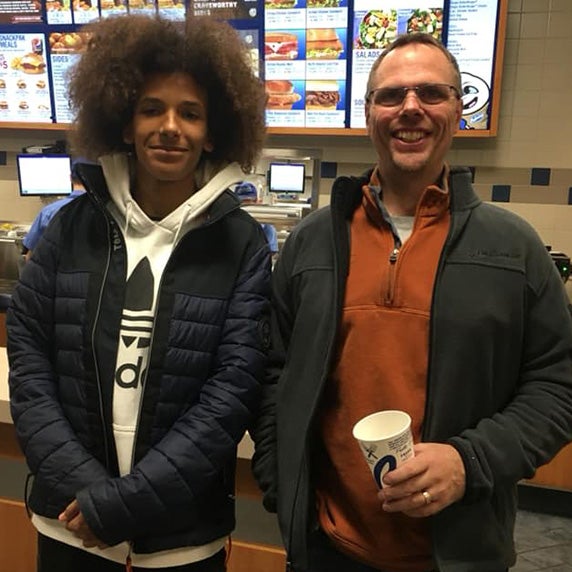 Another student, Tarik, announced that he loved Culver's so much that he would like to someday open the first Culver's restaurant in Germany!
"They're only here for two weeks, but we probably take them to Culver's three times," said Chris. Tarik even requested the family stop at Culver's before heading to the airport, as he wanted his last meal in the United States to be a ButterBurger.
Chris' husband has worked as an accountant for Culver's for nearly 20 years—Culver's has been an important part of the David family for a long time. "My kids grew up eating Culver's," she said.
"It's a way to build memories with them."
This connection to Culver's is part of the reason why sharing the restaurant with visiting students is so rewarding. "It's a way to build memories with them," Chris explained. "Taking the students somewhere that's so important to us helps them get to know us better."
Have you introduced Culver's to a special person? Tell us about it on Facebook or share a photo with us on Instagram and Twitter using #culvers.