Our Communities
Curd-Loving Guest Shares Why Culver's Is Her Favorite Restaurant
We love hearing from all our guests on social media, but sometimes a particular guest stands out. From dressing up as an order of Wisconsin Cheese Curds for Halloween to sharing photos of her dog Murphy trying to sneak a bite of her Culver's, Tara Rushmer is a passionate Culver's fanatic. We caught up with this self-professed "Curd Queen" to find out more about her love for Culver's.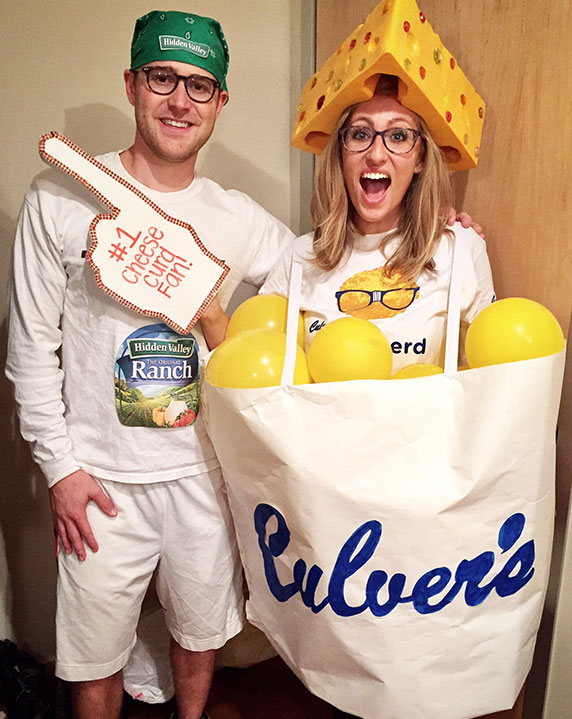 How long have you been visiting Culver's?
I've been visiting Culver's since I was young. My family would go to Wisconsin Dells every summer, and we stopped at Culver's there. As a kid, I loved it.
Do you have a regular order at Culver's?
Yes, I always get a ButterBurger Cheese with ketchup and mayo and a side of Wisconsin Cheese Curds. For dessert, I get Vanilla Custard with hot fudge and Reese's®.
Would you say that Culver's is your favorite restaurant?
Absolutely! Culver's has amazing customer service. The team members are super friendly and more personable than at other restaurants. Culver's has really delicious and fresh food, and they created National Cheese Curd Day, which is my favorite holiday!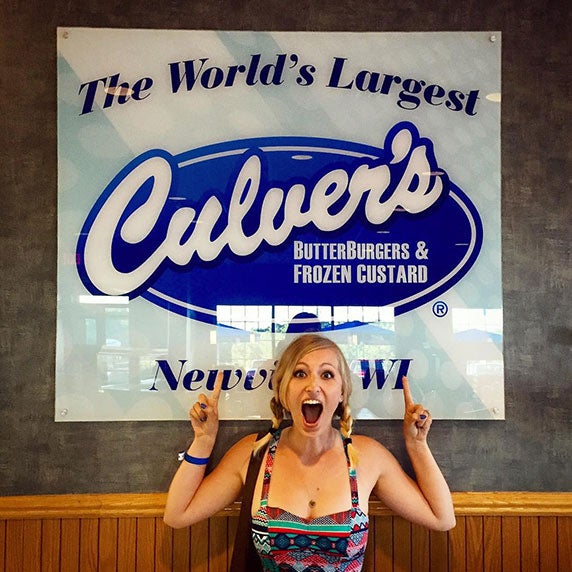 Do you have any favorite Culver's memories?
Growing up, we always went to Culver's as a treat to celebrate something special. I've visited the World's Largest Culver's. Any time I have an out-of-state visitor, I bring them to Culver's. Whenever I have a date night-in with my husband, we watch our favorite TV show and get Culver's.
Does Murphy love Culver's too?
He's a Culver's fan as well. He loves cheese curds. When we get Culver's, he cannot contain himself!
Do you love Culver's as much as Tara? Tell us about it on Facebook or share a photo with us on Twitter and Instagram using #culvers.
Save