Culver's Cravings
So Dippable
Wisconsin Cheddar Cheese Sauce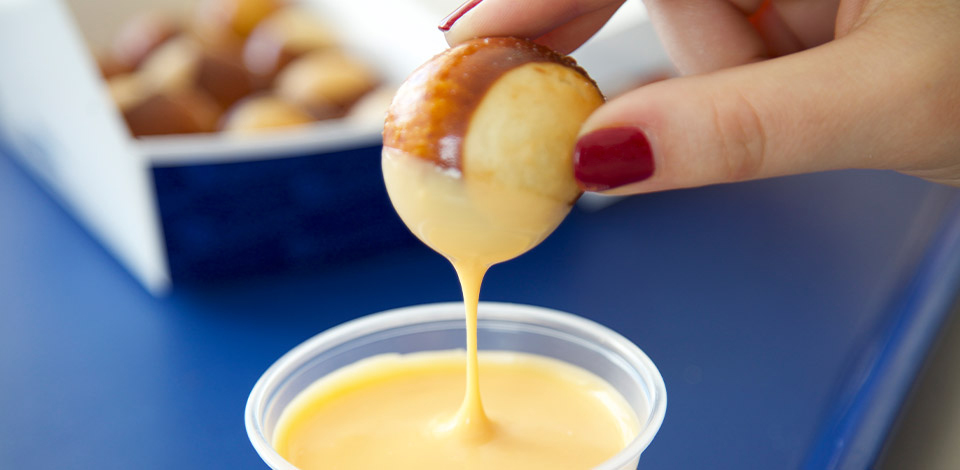 What's golden, cheesy and oh-so dippable? It's our Wisconsin Cheddar Cheese Sauce!
If you consider yourself a lover of all things cheddar, then you'll want to dive right into this sauce's mouthwatering Midwestern flavor. But be prepared — it's not your typical dipping cheese, it's the real deal. Our sauce is made with real melted Wisconsin sharp cheddar and served warm.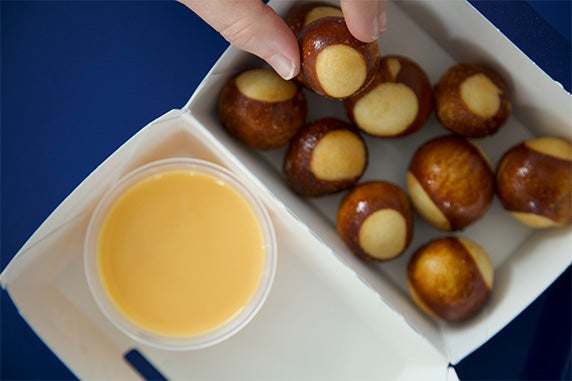 It pairs perfectly with many items on our menu, including our warm, buttery Wisconsin Cheese Curds, golden-brown Chili Cheddar Fries, and pillowy Pretzel Bites.