Culver's Cravings
Cooked to Order
ButterBurgers Made Just How You Like Them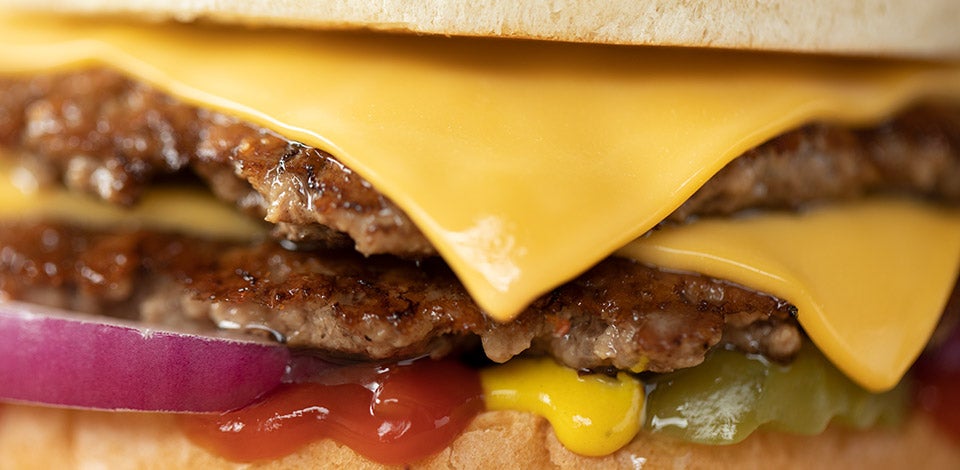 Culver's of Madison, WI- Mineral Point Road
At Culver's, we're proud to say that every single meal is cooked to order, meaning we don't start cooking your food until after you order it. That means that your food is always fresh. It also means that you're able to customize your order. Prefer your Culver's Deluxe without tomatoes? No problem. Want a slice of cheese on your Grilled Chicken Sandwich? You got it.
In fact, we love making custom orders. Our team members take pride in creating your meal, exactly how you like it. That's not something every restaurant can say, and we're proud to do it.
"Making our burgers cooked to order for each one of our guests is what makes them special."

– Craig Culver
While each team member has a role in the cooked to order process, when it comes to ButterBurgers®, our team members who work at the grill hold the key. Their position is so important, that we've given them the special title of grill master. Robert Russell, general manager of Culver's of Madison, Wisconsin – Mineral Point Road, is one of these grill masters and an expert on cooked to order.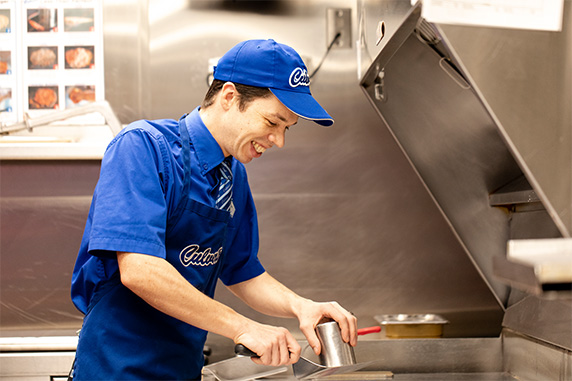 Robert began working at Culver's 12 years ago, helping out in the kitchen. During a busy shift, he noticed the grill master swiftly cooking up ButterBurgers and decided that he wanted to work his way up to the grill. Now, grill master is one of his favorite positions to work.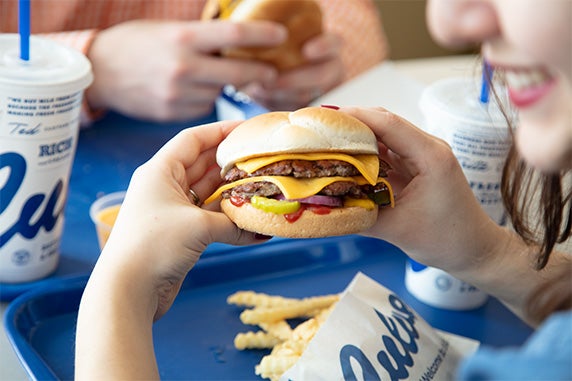 The grill master, explained Robert, is somewhat of a prestige position within the kitchen. They even get their own special uniform with a chef's coat. The grill master is responsible for making sure each ButterBurger is cooked perfectly. "It says ButterBurgers on our sign, so you want someone in that position who really cares," he said.
To become a grill master, team members must work their way up to the position. That starts with one on one training. It typically takes several months to perfect the skills needed to perfectly cook a ButterBurger.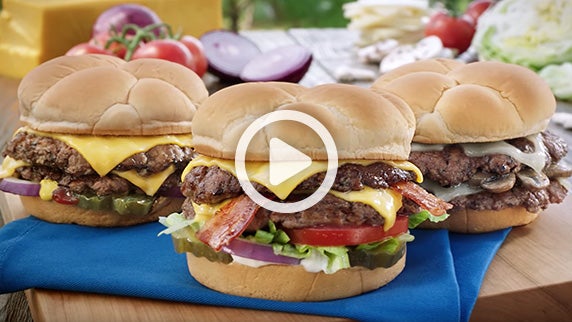 Grill masters learn the art of pressing and searing the beef on the grill. Culver's uses fresh, never frozen beef, and the pressing and searing technique locks in the juices and therefore the flavor. Pressing the beef also ensures it is the right thickness to cook evenly on the grill.

"That's where that great steak flavor comes from."
The beef is seasoned with a salt and pepper mixture. When the first side has finished cooking, it's flipped. The grill master doesn't flip the burger more than once, explained Robert. "The more you move the burger around, the more juices it loses."
The grill master knows that the burger is cooked perfectly when the juices run clear. Then it's time to place the beef on the bun, add toppings and serve to the guest.
Grill masters take pride in their work, and making ButterBurgers cooked to order is their specialty. They're happy to make each guest's burger exactly as they'd like it.
Craving a ButterBurger now? Check out our ButterBurger menu and plan your next cooked to order meal.