Culver's Cravings
It Starts Here: A Day on a Dairy Farm
We followed a Wisconsin farm family for the day to show our guests what it's like to be a dairy farmer. This third- and fourth-generation family is one of the many families that produces the dairy used in our Fresh Frozen Custard.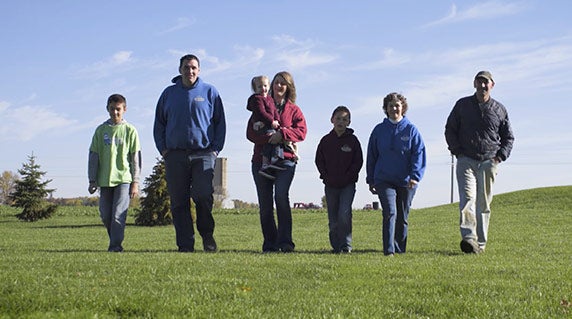 At Culver's we talk a lot about meals cooked to order using the highest-quality products, and this commitment to quality starts with our agricultural community.
From the feed used to the cow's living space, this family talks about how all the decisions they make come down to caring for their herd so that they produce a high-quality product.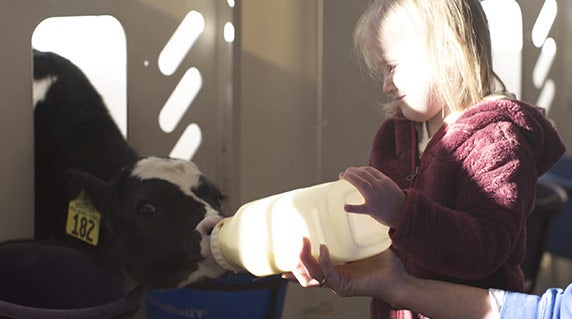 While the look of many family farms continues to evolve, the traditions haven't. Farmers are still around their cows 24/7 to make sure they are happy, healthy and safe. They also rely on technology to track each cow's milk production to ensure she is eating properly and producing the finest quality milk.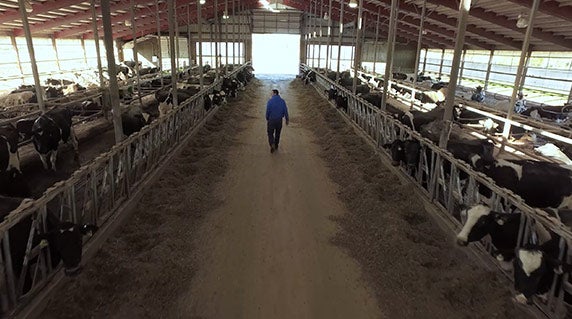 One thing that many people don't know about cows is that they are most comfortable when the temperature is between 40 and 65 degrees. That's why cows are often happiest inside the barns because they are in a temperature-regulated environment where they are protected from the weather and insects and have easy access to their food and water.
But should the cows want to go outside, this farmer explains that there is a door that cows can go through to get to the pasture.
Watch this video to learn more about a day in the life of a Wisconsin dairy farmer.
Family farmers aren't just important to Culver's; they're important to all of us. They are responsible for feeding our planet, and we can never forget that.
Visit our Thank You Farmers Project page to learn more about how we recognize and thank our nation's farmers while ensuring the future of the next generation of agricultural leaders.
Save