Culver's Cravings
Top 5 Reasons to Love Culver's Cheese Curd Hearts
Discovering a cheese curd in the shape of a heart is like finding a four-leaf clover, a lucky moment for celebration. These gooey wonders happen when two fresh curds are stuck together and then deep-fried. Will you find one in your next order?
Just in time for Valentine's Day, find out why heart-shaped Wisconsin Cheese Curds have become a cause for celebration nationwide.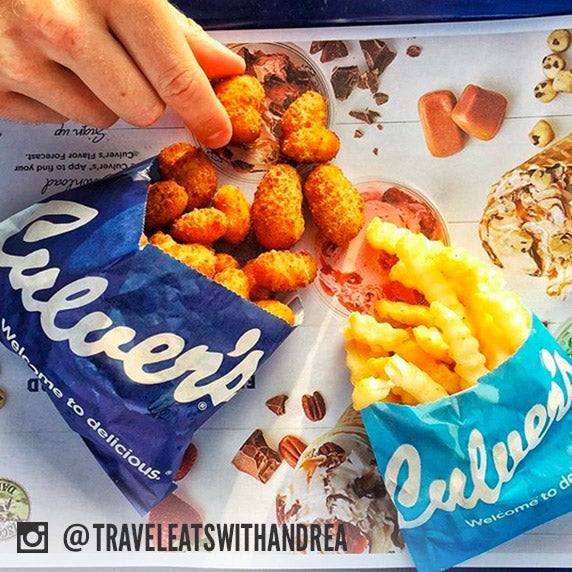 1. Made with real Wisconsin cheese, they make any meal better.
Culver's Cheese Curds are a dairyland delicacy that we're proud to share across the country. In fact, we even created a national holiday to help spread the word about their cheesy goodness! Our curds are made with un-aged yellow and white cheddar cheese sourced locally from a family-owned dairy in Stanley, WI. With such fresh cheese, it's inevitable that some of the curds will stick together, creating the Cheese Curd hearts our guests have come to know and love.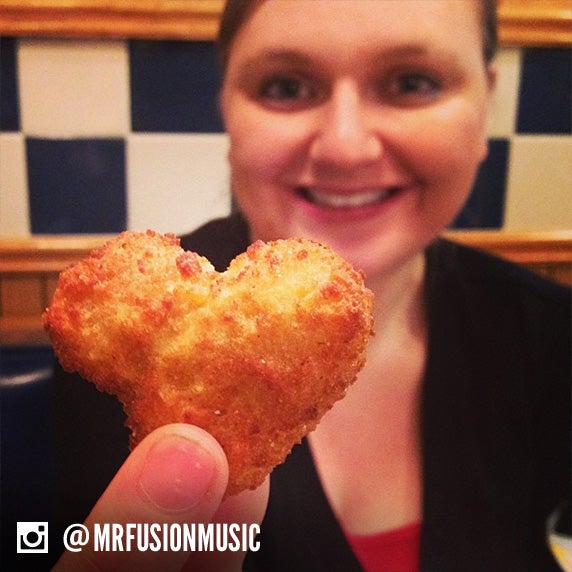 2. With two curds in one bite, there's plenty to share.
With a Cheese Curd heart in hand, there's enough delicious to share. Get an order during your Valentine's Day Culver's date, and if you're lucky, you can share a bite of gooey, deep-fried Wisconsin cheese with your favorite Curd Nerd. You could even go the extra mile and get them their own order of Wisconsin Cheese Curds! 😊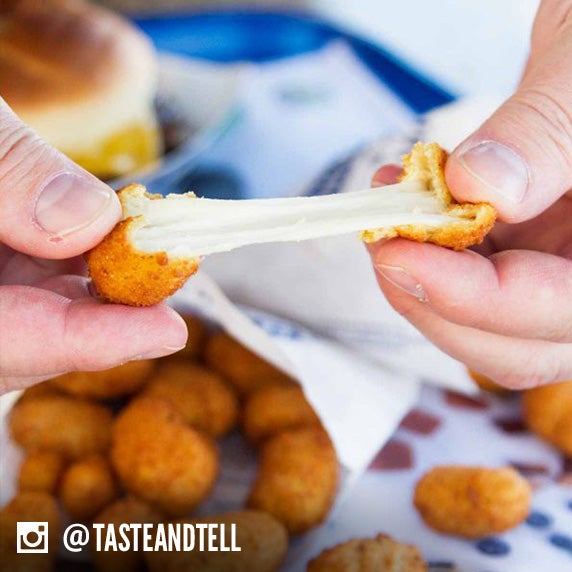 3. And they take the Cheese Curd pull to a whole new level.
If you're looking to best your buddies in a classic cheese pull, look no further than a Cheese Curd heart. With more cheese to pull apart in every heart-shaped bite, you're destined to set a new record. The secret to a successful pull? Play as soon as the curds get to your table, while they're still hot. Ready, set, pull!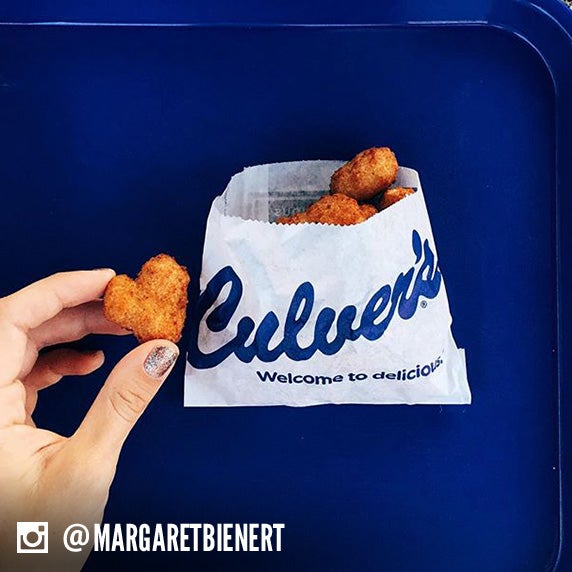 4. A serendipitous surprise, they make for the perfect Instagram post.
Finding a heart-shaped surprise in your Value Basket is too good not to tell your friends about. Share your love of real Wisconsin cheese and commemorate the moment with a post tagging #culvers. Your photo could even be featured on Culvers.com.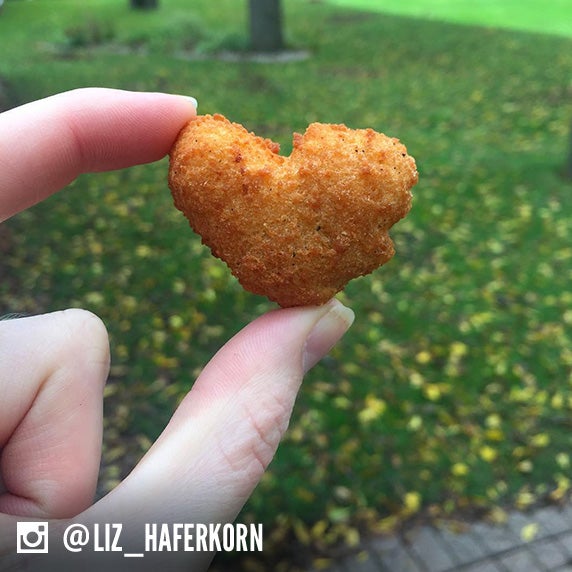 5. A cheesy heart is an edible Valentine's Day wish!
Nothing says "I love you" like fresh, gooey Wisconsin cheese in the shape of a heart. But even if you don't find the lucky curd in your next order, you can always enjoy sharing a delicious meal together at Culver's.
Stop in today and see if you find a heart in your next order of Wisconsin Cheese Curds! If you find one, be sure to share to tell your friends and tag #culvers.