Our Communities
20 Years of True Blue
A Beloved Team Member Celebrates Anniversary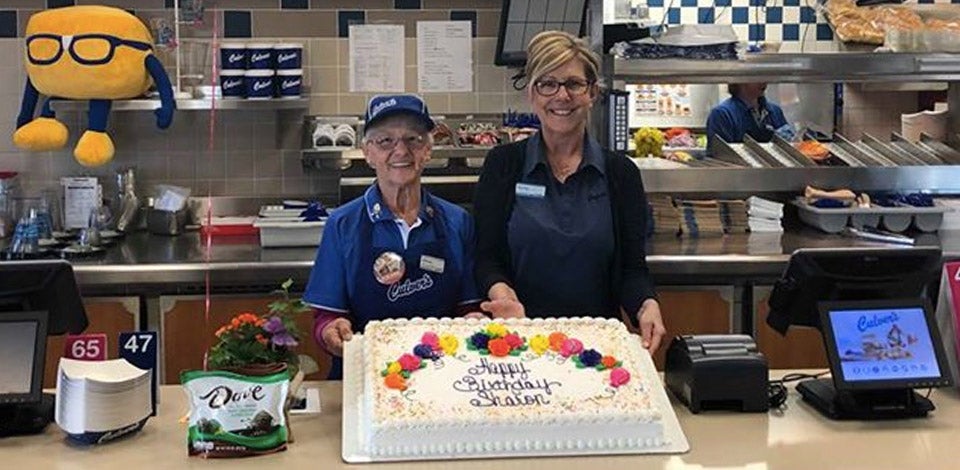 Culver's of Freeport, Illinois
We're proud to have passionate, caring team members throughout our more than 900 restaurants. Some of them have just joined the True Blue Crew, while others have been with us for much longer.
Sharon Kuhlemeier, a team member at Culver's of Freeport, Illinois, recently celebrated her 20-year anniversary at Culver's. Having worked at the same location for so long, she has gotten to know many of the regular guests.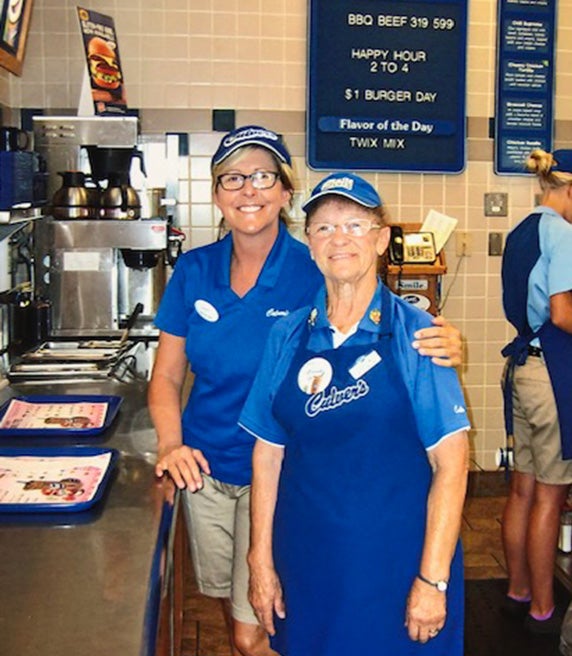 Sharon began working at the Freeport restaurant when it first opened in 1999. She and her husband were retired at the time, but Sharon wanted to stay busy. While her husband spent his retirement working on cars, she was looking for something to fill all the free time she now had. "Culver's looked like a fun place," Sharon said, so she applied and was hired.
Now Sharon spends mornings opening the restaurant, getting there early to clean and making sure everything is stocked up. Once the restaurant opens for the day, she delivers food to guests' tables. "She's a very hard worker and an asset to our team," said general manager Jessie Dale.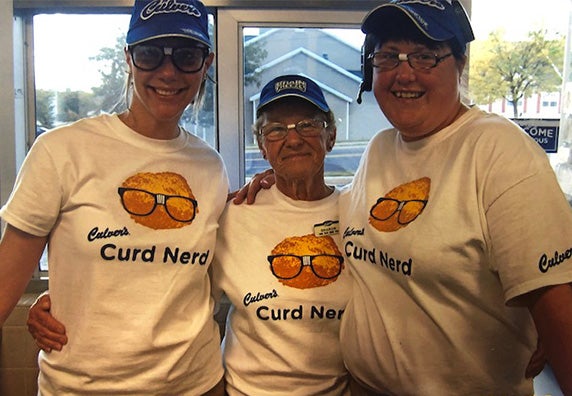 What Sharon likes most about working at Culver's is the people, both the guests and her fellow team members. Sharon says she gets along with the rest of her team, and she especially loves when they get together as a group, like for their annual Christmas party. "All the people here are wonderful to work with," she said.
Sharon loves the guests just as much, referring to them as "her" guests. "I call everybody mine," she said.
"I like to be around the guests."
Guests love her, too. While Sharon rarely takes a day off, when it does happen, guests always notice. "If she's not here, everyone asks where she is and how she's doing," said Jessie. Guests even help Sharon celebrate her birthday, since the restaurant puts a special birthday message on the marquee.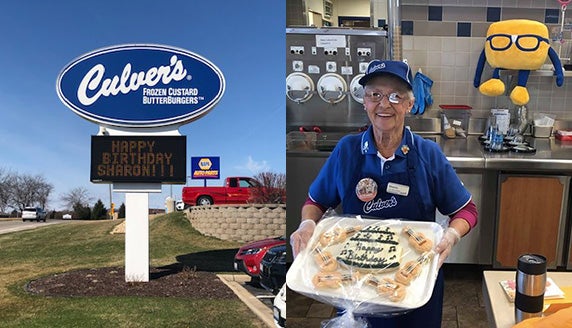 Of course, after 20 years of working at Culver's, Sharon has her favorite menu items figured out. If you ask her what she's eating, it's Chicken Tenders, George's® Chili and Chocolate Fresh Frozen Custard.
Sharon has no intention of reentering retirement anytime soon. "I'm not ready," she said. "I like to be around the guests too much."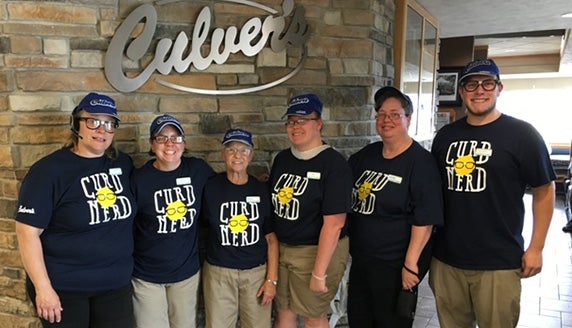 Do you want to be part of the True Blue Crew, just like Sharon? Visit our Careers page to see which opportunities are available in your area.