Thank You Farmers® Project
A Point of Pride
FFA Advisors Share Importance of Blue Jackets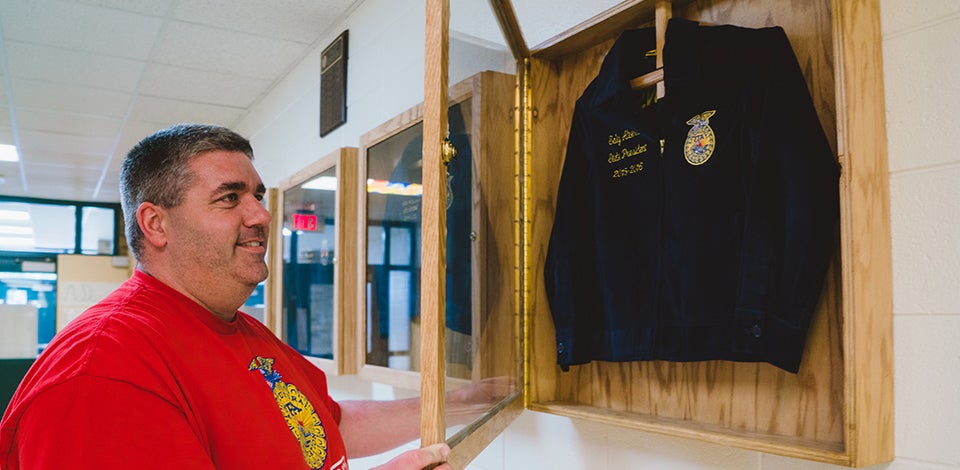 Every year, Culver's® restaurants and the Culver's Support Center in Prairie du Sac, Wisconsin, are proud to donate FFA blue jackets to deserving FFA members across the country. The blue jackets are the official dress of FFA, and to many FFA members, they are an important symbol of the organization they're proud to belong to.
At the Sauk Prairie High School in Sauk Prairie, Wisconsin, the FFA chapter proudly displays blue jackets from past FFA members in its hallways. We caught up with Troy Talford, the Sauk Prairie FFA chapter advisor, and Sally Ladsten, the Wisconsin FFA advisor, to chat about the importance of the blue jackets.
What role does the blue jacket play within FFA?
In an organization that strives to be innovative and cutting edge, the blue jacket is one instance where we hold true to our traditions. It's a conversation starter as FFA members reflect on the story their own jackets tell. It's fun to hear students talking about parents, grandparents, friends and the memories they have in their own jackets. We see this at our annual banquet where past members wear their jackets with pride.
When former Sauk Prairie FFA members who did not have jackets come forward, we have even stepped up to purchase them a jacket, regardless of how long it has been since they were in FFA. This just goes to show the pride people have in a blue jacket.
Why do you display the FFA jackets in the school?
It's a tradition for any Wisconsin State FFA officers from Sauk Prairie to display their state officer jackets as a way to recognize the role their chapter played in their personal leadership journey. When former Wisconsin State FFA President and Sauk Prairie alumni Matt Anderson passed away, students wanted to honor him by creating a display for the jackets of recent state officers.
"Each jacket tells a story." – Troy Talford
Just as we honor other successful students in the school through trophy cases and wall displays, we see it as a way to honor leaders within the Sauk Prairie FFA organization. Strong leaders build future strong leaders, and by showcasing students' success from the program, we have found that other students then see this as a personal goal to achieve.
As former FFA members, what do the blue jackets mean to you?
Troy: It's a symbol of your personal leadership, while at the same time showing pride for your school and community. Each jacket tells a story. The wear and tear in the elbows symbolizes extending your hand to others to meet new people and make a difference in the world.
"When they put on the blue jacket, they feel the drive to be more and do more." – Sally Ladsten
Sally: It shows the potential students can reach. When they wear their jackets, they're able to become more. For some that means gaining confidence when meeting new people or giving a speech. For others that means being a part of something bigger than themselves. It's like a superhero cape. When they put on the blue jacket, they feel the drive to be more and do more.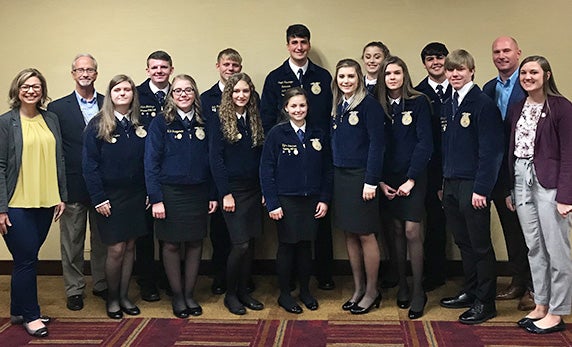 What do the jackets mean to your students?
It's a symbol of pride to be able to purchase their own jacket. While some of them may only wear their jacket a couple times a year, it's symbolic of their commitment to this organization.
To date, Culver's has donated over 700 FFA blue jackets to deserving members through the Thank You Farmers® Project. To learn more about Culver's efforts to support agricultural education, visit the Thank You Farmers Project page