Our Communities
Culver's History
Our Very First Guest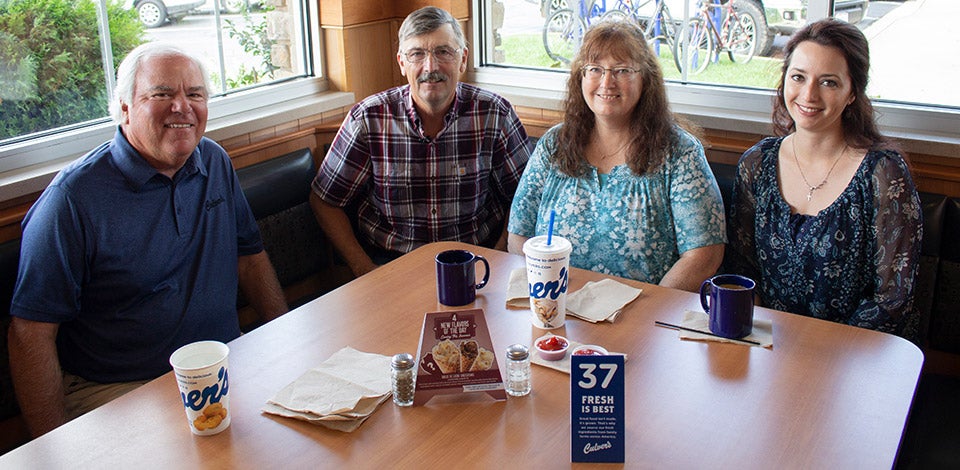 Culver's of Sauk City, Wisconsin
With over 700 locations in 25 states, people all over the country are experiencing Culver's for the first time every single day. For farmer Jim Olson of Belmont, Wisconsin, however, his first visit goes all the way back to 1984 before Culver's even officially opened.
Before the Culver's of Sauk City, Wisconsin restaurant even officially opened, Jim saw an ad for the new restaurant and wanted to check it out. One Wednesday while driving through town making a milk delivery, Jim knocked on the door and has been a fan ever since.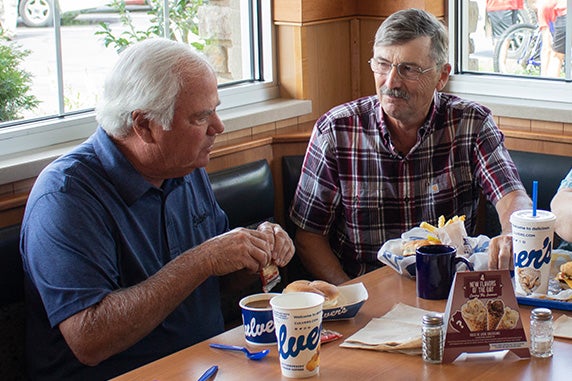 "If someone would have told me it was going to be a big deal, I would have made notes!" Jim explained.
As part of the celebration marking 35 years in business in 2019, founder Craig Culver wanted to thank Jim and his family with a meal at the same restaurant Jim visited decades before.
"If someone would've told me it was going to be a big deal I would've made notes!"
Sitting together in a corner booth, Jim, Craig, Jim's wife Marion and daughter Heather shared a meal, talked about their love of ButterBurgers and reminisced about everything that has changed since 1984.
"When we first opened, we almost didn't make it," Craig said. "It's our people and guests like Jim who have made a difference in our business and got us to where we are today."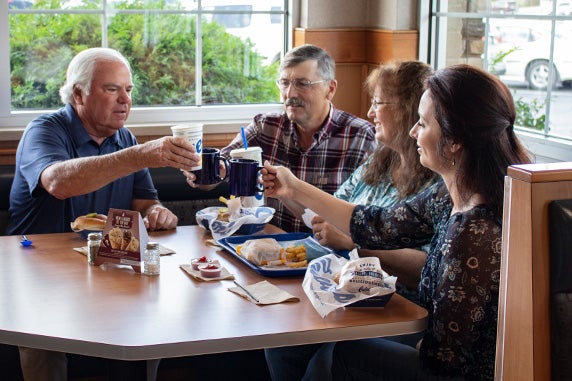 What hasn't changed since 1984 is the love of Culver's from the communities we call home, the many True Blue Crew team members and loyal guests, new and old—even some canines.
Want to find your nearest Culver's and even see where we are opening next? See all of our locations by visiting our Locator page.